It is no news that the popular microblogging service often prevents potential users from creating an account to enter the site. It is not always clear why Twitter can't register the number. The inconsistency of the communication authorization method causes the problem. This is especially true for users from Russia. We could not pass by this situation and have collected the most complete description of the problem and its solutions!
Why can't Twitter accept a phone number?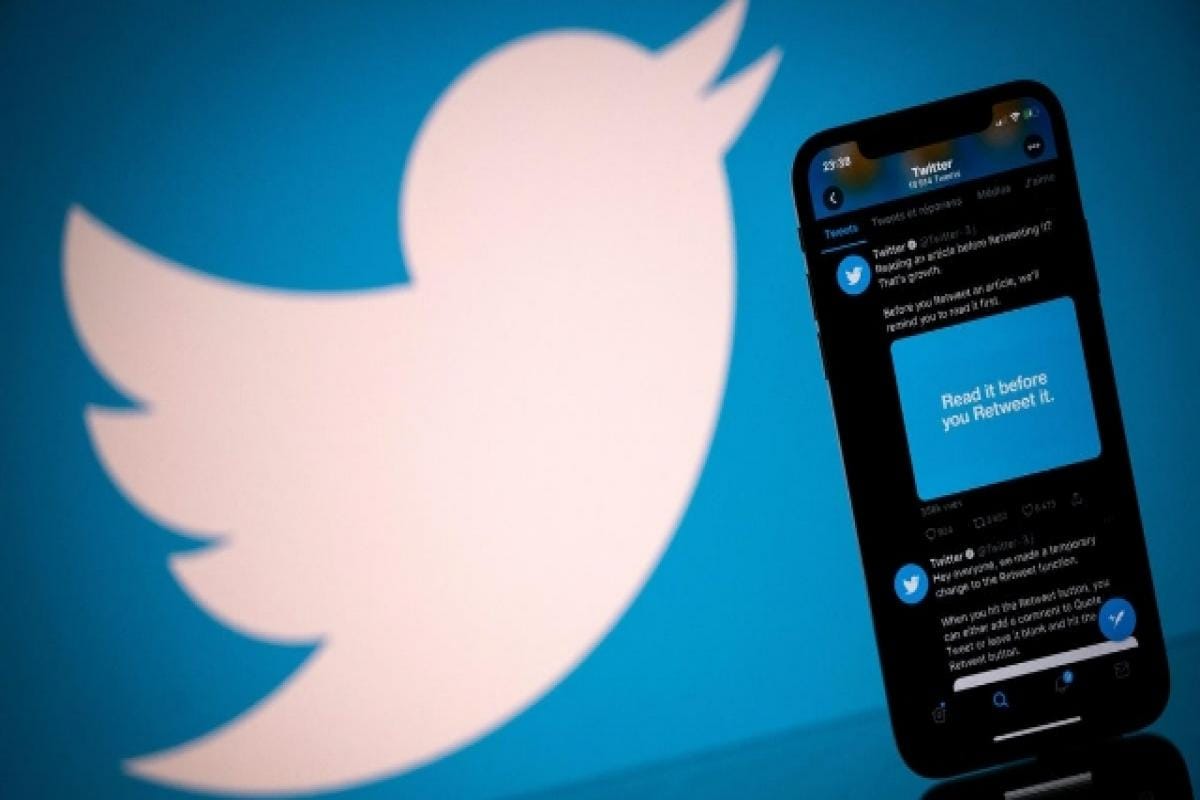 While everybody is still waiting for an official statement from Elon Musk's company on this problem, we have a working explanation. It refers specifically to access to a social network from Russia. The answer to the question why Twitter can't register a phone number is as follows: due to the blocking of the service by Roskomnadzor on the territory of the Russian Federation, the site's SMS center recognizes Russian numbers as Kazakh ones (the phone code also starts with +7). Since there are no numbers in Kazakhstan that completely coincide with Russian ones, this problem arises.
Twitter does not accept a Russian number: what to do?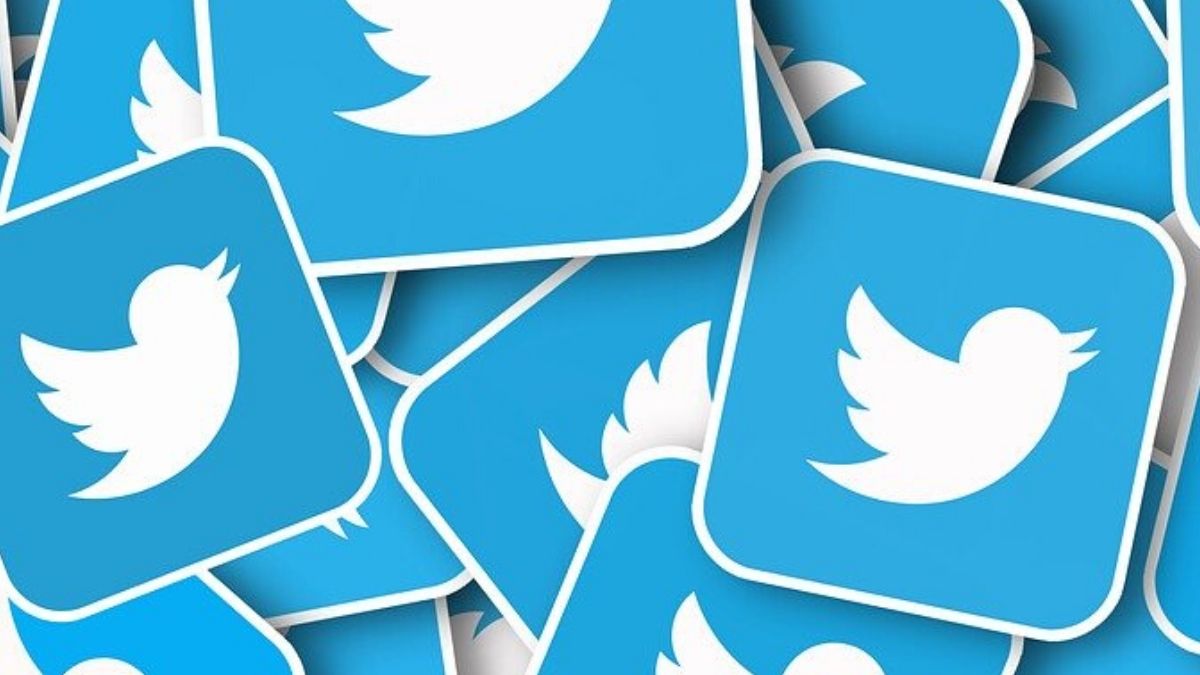 The result of our research was 3 options for solving the problem. If Twitter does not register a Russian phone number, you can try the following:
before trying to create a new profile, enable VPN (you can try different kinds, we especially recommend choosing those that support the Baltic region – with its server it is possible to solve the problem. But you can try others). If you manage to gain access to the site, set the username and password as login parameters (to avoid problems with authorization in the future);
if you already have an account on a social network, but still Twitter won't accept a phone number, and even a VPN does not help, then try other login methods. For example, an email and authorization from a Google account. But this will only work if you have linked these login methods to your profile;
use a virtual number of another country. This is a guaranteed way to register a new account. Next, we will tell you more about it.
Twitter does not accept a number: solve problems with a virtual number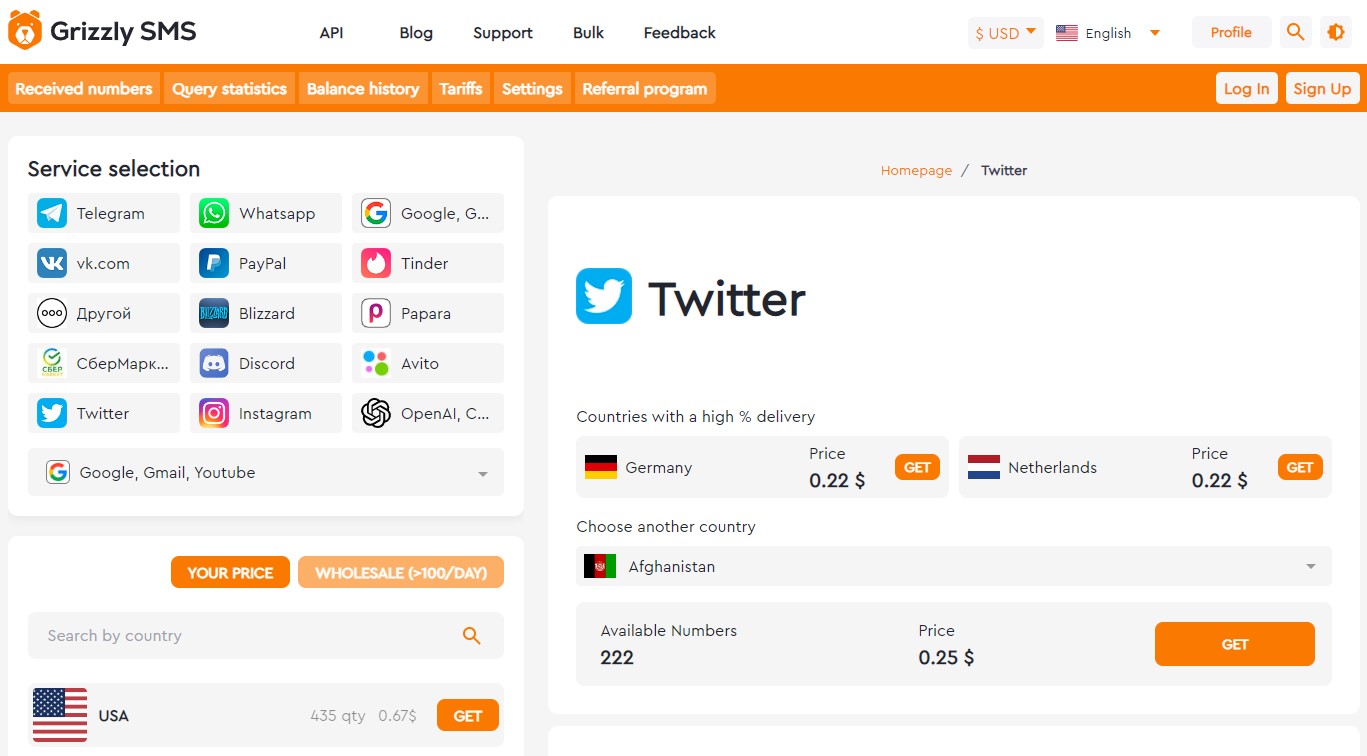 Instead of trying in vain to understand why Twitter is not accepting a number, we offer a reliable solution to the problem. It is based on the use of a one-time virtual number or virtual SMS activation in other words. The user acquires the opportunity to receive a one-time verification message with a code to activate the profile. The cost of such a service is much lower than buying a SIM card with a starter package, in addition, most providers of virtual numbers allow you to select the country of the telephone operator.
The only problem that may arise is getting a "broken" number to which the message will not come. To avoid such situations, we recommend using the "Grizzly Sms" generator and forget that Twitter does not register a phone. We have favorable conditions for our clients:
SMS reception guarantee 100% (or we return the money back);
high speed of the service due to the latest web technologies;
affordable prices for virtual numbers (cheaper only for free, but without a guarantee of receiving SMS and high quality service);
a wide range of sites for registration;
operators from all over the world so you can be sure you will fix the problem when Twitter doesn't accept a number.
large discounts for wholesalers;
a variety of payment methods. In fact, all methods popular on the Internet are provided, from bank cards and payment systems to cryptocurrency.
Here you will find more information on how to use our service if Twitter does not accept a phone number.