PayPal is often considered one of the biggest financial infrastructures in the world when it comes to organizations not directly connected to the banking industry. Despite some downfalls in its recent history, it is still a very popular system and offers its services across the globe.
The platform is used for various purposes including sending and receiving money, paying for goods and services, and settling other financial matters. In some cases, one might need a virtual phone number for PayPal verification.
Why would you need to use a fake number for PayPal verification? The answer is multidimensional. There are several possible reasons to use a specific one-time credential to create a separate account in this payment system:
You are an entrepreneur and need an additional financial channel to sell goods or pay contractors. Splitting finances into multiple channels is a good idea, since you will be able to control funds more efficiently and separate expenses by category and purpose.
You are a businessman who needs a new way to receive money while not compromising your account. Some commercial endeavors rely on small, frequent transactions, while others occasionally receive large payments. Now, you can keep these businesses separated and still have total control over your money!
Some people never had an online wallet but would like to avoid sharing any personal information with third parties while making one. If your contacts are shared with unreliable parties, you will be subjected to calls from marketers, scammers, and other bad actors.
The problem with this particular platform is that it requires valid credentials to both check your identity and protect your account from unauthorized use. Additionally, financial platforms have to be very careful when extending their services to absolutely unknown entities. Law-abiding corporations must fight off scammers, money-laundering types, etc.
You cannot use the platform without using a phone number to verify PayPal. The company rightfully wants to serve only legitimate customers who understand the liabilities a financial operator takes upon them when processing any monetary operation, especially when it comes to international, global communications and transactions.
Security is a crucial concern for any modern internet user. By exposing your personal life to corporations that want nothing but to collect clients' data, you create a significant vulnerability to your safety. Anonymity is what many want, but contemporary business is predicated on the idea of providing services and products while also gathering credentials and personal information to further increase profitability.
Buy a temporary phone number for PayPal from Grizzly SMS
We understand that the vast majority of our users value time more than anything else. One of the issues that many customers experience when trying to buy anything online is that the process is often confusing and creates unnecessary, redundant steps that simply prolong the process of purchasing instead of streamlining it as hard as possible.
You may be in a hurry when getting a temp number for PayPal. We try to minimize the time you need to spend when getting it. Below is the 4-step guide to getting an item at Grizzly SMS:
Go to the main page of the website and register using either social media platforms or your e-mail.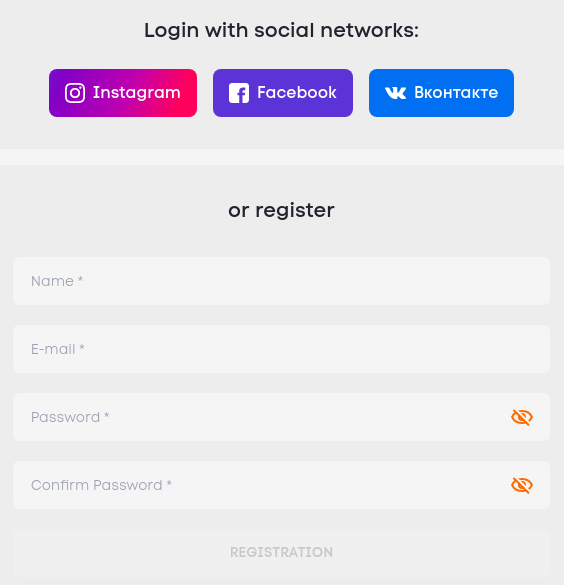 Add funds to your balance using a convenient payment method offered by our website.
Visit the catalog and choose items by selecting the country and mobile provider that you are interested in.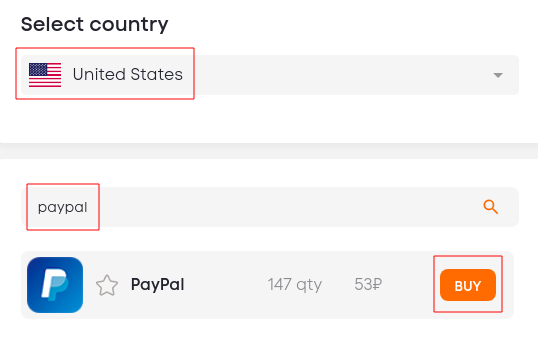 After finalizing a purchase, go to the profile management page and observe available items.
You can use any of them immediately to reduce idle time to the bare minimum and allow you to start using a brand new PP account without any delays. Efficiency and speed — these are two of our most important qualities that we always try to focus on. By building a robust infrastructure and creating reliable relationships with clients, we deliver a high-quality service unmatched by the competition.
Why should you choose Grizzly SMS?
While PayPal is still a reliable and trusted company, we must never forget that it is a corporation interested in gathering personal information for its profit. Another important thing to remember is that you can channel your money more efficiently with several different wallets allowing storing funds separately for business purposes. This versatility helps many users remain flexible with their finances.
The necessity for a service allowing you to quickly receive an SMS code online for PayPal verification is hardly argued by anyone. On the other hand, choosing the right provider is something that requires contemplation. Consider our advantages:
Pricing is the biggest attraction. Our prices for individual items are quite alluring, but bulk purchases are even cheaper. We consider pricing a good way to both attract and retain customers, thus we focus on creating the best environment for users to save on valuable things such as online safety.
We have over 260 countries and thousands of mobile operators represented in our extensive catalog. Choice matters in many areas of life. It is also important for services that have global reach.
Strong customer support is required when dealing with any service adjacent to modern internet technology. We employ competent specialists to ensure that our clients always receive excellent assistance. If you encounter any issue with our products or payments, our employees will resolve them quickly.
Reliability. Our database contains only eligible numbers that have never been used for PayPal text verification meaning that they never fail. We take pride in being a dependable partner for hundreds of thousands of customers. We do not fail their expectations.
Quick delivery. We do not think that delays are acceptable and provide immediate access to purchased items. Messages are quickly received and instantly appear in our profile page to remove any inconvenience from the process of using our platform!
You will most certainly enjoy purchasing goods from a trusted and time-tested vendor such as Grizzly SMS!