With the increased concern about privacy and security in online spaces, the explosive growth of Telegram's popularity is not a surprise at all. One of the most famous messengers with good social network features attracted millions of users across the world. With users living in the America, Europe, and Asia, this is definitely a great tool for international communication.
It is cross-platform, cloud-based messenger with multiple features facilitating business and personal interactions without compromising anonymity. It is also an impressive API platform allowing independent developers to create their own messaging apps and specialized bots which are used extensively by entrepreneurs to automate feedback receiving or clients consulting. With over 700 million active daily users, it is one of the biggest communication platforms in the market.
A temporary mobile phone number for telegram verification is a product rising in popularity concurrently with the messenger. Since it is a globally recognized platform, opportunities for marketing are incredible.
There are several essential issues that one must consider when thinking why one might need a disposable number for Telegram:
Creating third-party bots and marketing accounts may be quite useful when promoting a product or a service;
You may be concerned with privacy and choose to protect your identity;
Some people lose access to their accounts and have to create new ones for communication;
Having multiple accounts is often beneficial when pursuing personal matters.
Due to such overwhelming popularity of this particular app in the CIS region, Northern Africa, and South America, it is a very important part of global communications and serves as a lucrative advertisement platform for creative marketers.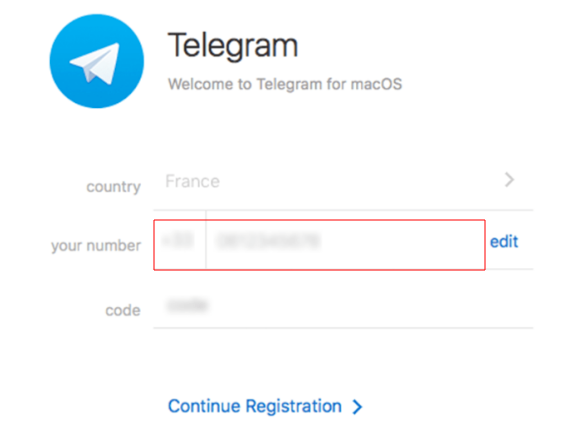 How to buy a number for registration in Telegram using the "Grizzly Sms" service?
If you need to get a temp number for Telegram, you will find purchasing at Grizzly SMS easily. Thanks to our streamlined system without any unnecessary whistles and bells, we offer our clients an intuitive route from choosing to using your new temp No for Telegram.
The process can be broken down into four distinct steps:
1. Go to our main page and create a profile.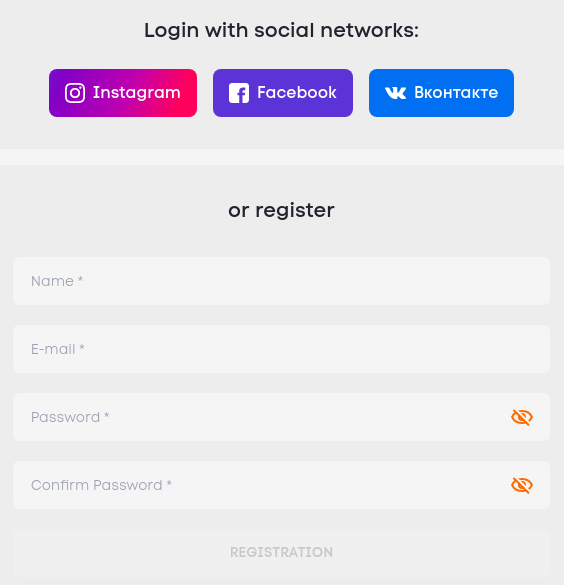 2. Top up your balance using a preferred payment method.
3. Choose a number by selecting the region and mobile provider.
4. Finalize the purchase and check your item on the profile page.
We do not burden our users with confusing features, unnecessary interface elements, and overwhelming choices. Finding the exact item you need is quite easy. Advanced search functionality and a well-structured catalog make it easier to use our platform to its fullest potential.
Convenience and simplicity continue to be our main goals when creating a system within which clients interact with our platform. We work on building robust solutions including wider geography, faster service, and cheaper options for everyone.
Why Should You Choose Grizzly SMS?
We cater to a wide audience of those who need a fake phone number for Telegram verification or other purposes. Since more and more companies implement two-fact authentication, identification, and dangerous ways to obtain your personal data, we believe that our service is an excellent method to conceal your identity.
We aim at creating a service available to anyone and affordable for all people and businesses. We work hard to protect your personal information and create a safe space where anonymity and protection from corporate surveillance are of the highest importance.
Consider the following:
Any modern mobile company will charge you a significant amount for their service even if you go for a "start" package. We offer you the same functionality, but never ask for personal data, additional payments, or any other things that could be inconvenient. Pay only to receive SMS online for Telegram verification.
You don't have to share any sensitive data with our company, hence removing the possibility of it being shared with any other parties. Our policy is to protect your anonymity and never ask any questions about your intentions or reasons to use the service.
Choose from a large selection of items categorized by country, provider, and price. Purchase as many as you need.
We make all your purchased items instantly available and ready to use at any moment right after you buy them!
Advantages of using a virtual phone number
If you are interested in remaining anonymous and safe while being online, make sure to conceal your personal credentials from scammers and bad actors. A virtual number is a great way to avoid disclosing your sensitive data to corporations and social networks.
There are several benefits to consider:
Protection from surveillance and data collection.
Following the "use and forget" principle to avoid any unnecessary activities.
There is no paperwork or any other time-consuming steps.
You don't pay for communication services and only use it for SMS.