Successful business promotion in social media and instant messengers is always associated with difficulties or risks. For example, fake telegram views expand the potential target audience, but at the same time they can lead to your account blocking for dishonest use of the service. Therefore, it is important to find a balance between the possible consequences of ill-conceived SMM and the potential increase in income. To do this, today we will consider the possibilities of the most popular services to increase the number of Telegram content views.
Interchange Services
The main distinguishing feature of such services is the ability to exchange activity between users. In these services you can get telegram fake views free, because here users can complete tasks such as following, likes, comments and other actions on supported social media platforms to earn points. These points can then be used to pay for subscriptions or views on your own channels.
Let's consider specific examples of using services of this type for the rapid Telegram promotion.
LikeInsta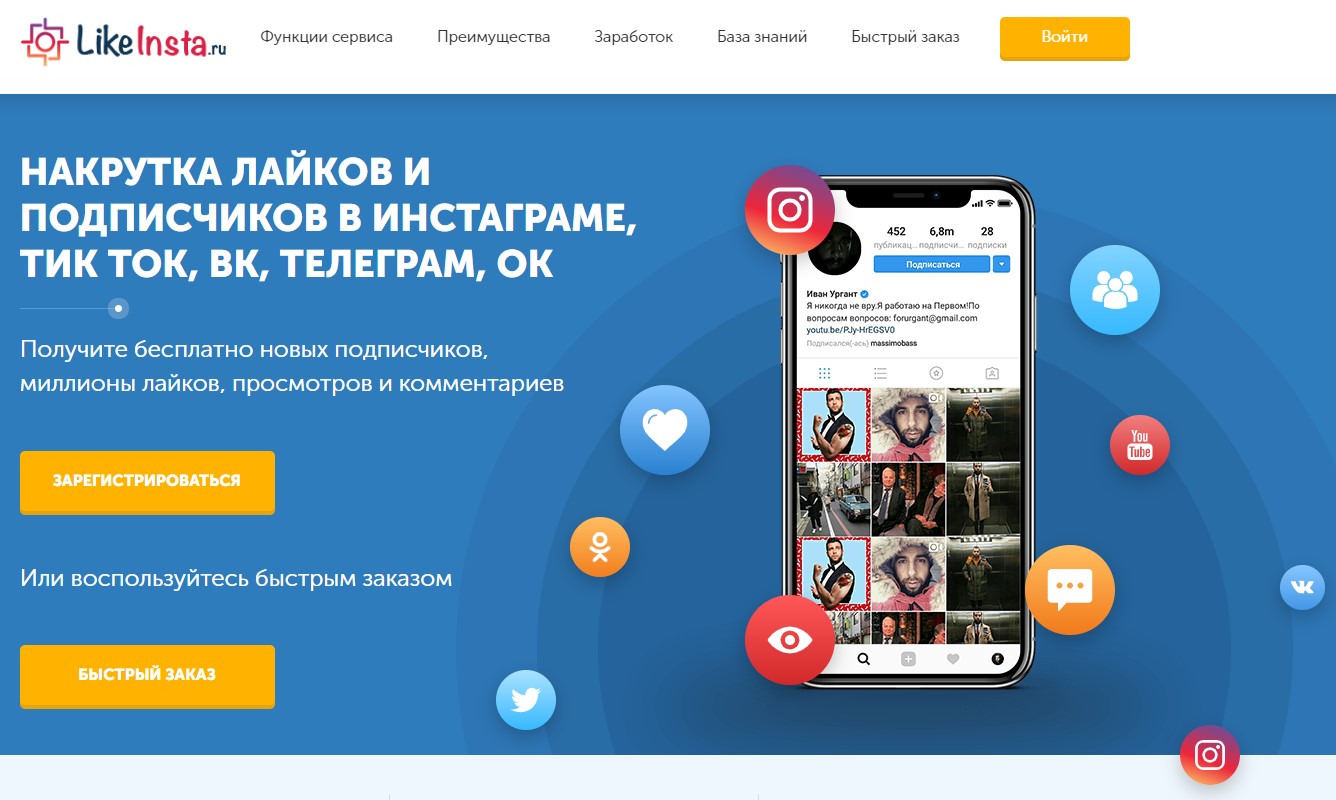 LikeInsta is a universal promotion service that supports Telegram, Instagram, YouTube, VKontakte and Odnoklassniki. It offers both purchasing fake views or subscribers, and a Job Exchange, where it is possible to get telegram fake views free. Users can complete the tasks posted by other users to earn points that can then be spent on telegram channel views boost.
To complete tasks, you need to sign up and go to the Job Exchange, where you can select a social network and task type. When a user completes a task, he or she receives a certain number of points. You can create your own tasks once the required number of points is reached.
BossLike

BossLike, in turn, supports even more social media platforms, including Facebook and Twitter. It also offers a task exchange with a large number of available tasks to complete. The principle of BossLike is similar to LikeInsta: users can earn points by completing tasks and use them to boost views of their telegram posts or
boost telegram subscribers.
Both above services have their advantages, such as a large number of available tasks and the ability to work with different social media. In addition, both of them allow users to spend earned points on cheating in Telegram. There haven`t been negative sides noticed to these services yet.
VTOPe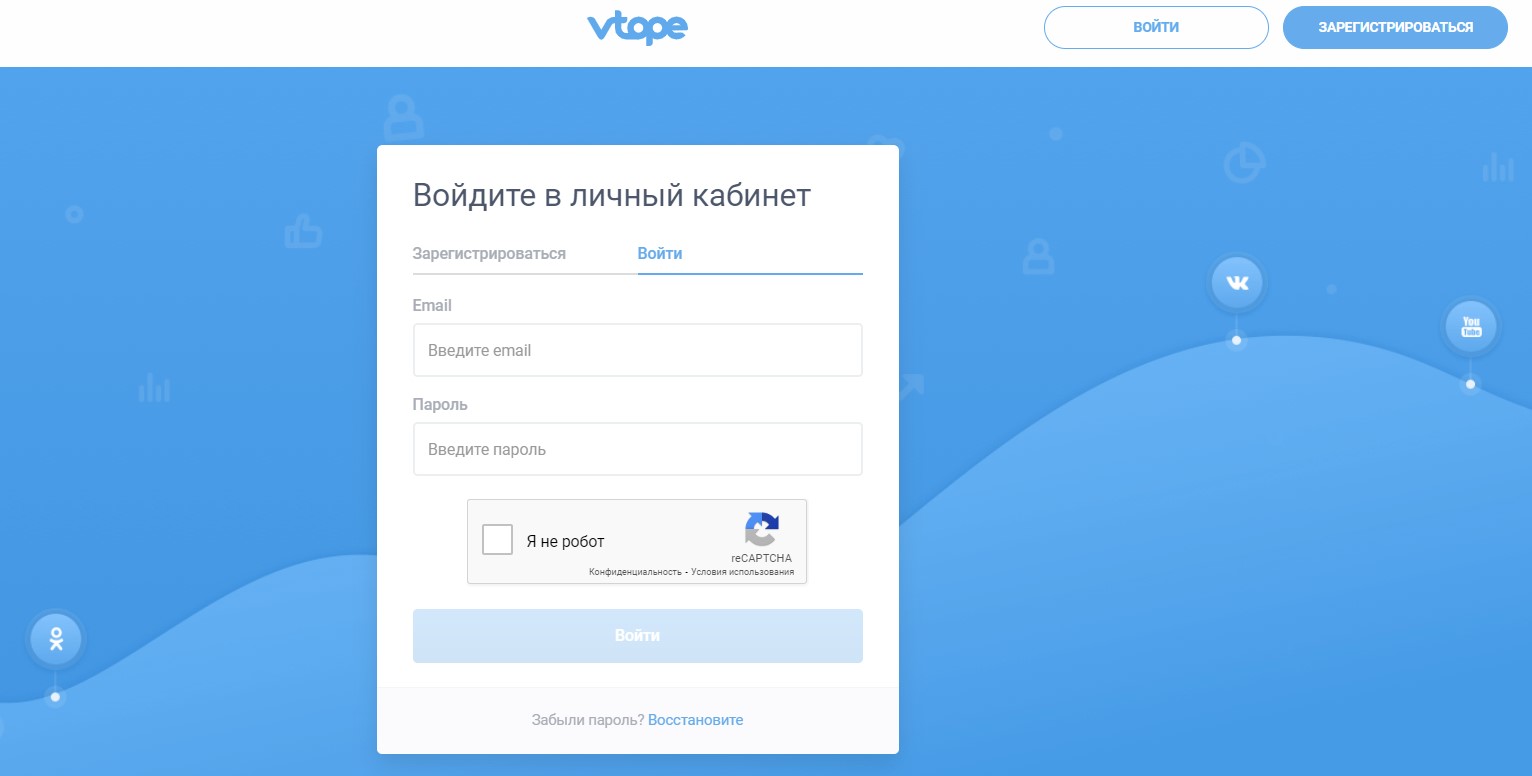 VTOPe is a cheating service for various social media such as Telegram, Instagram, TikTok, YouTube and VKontakte. The internal currency of this service is also called "points", and they are necessary to add your own tasks. Users can earn points through a special bot, referral programs and participation in contests, and they can also be purchase the points. After registering in the service, the user is credited with 100 points, with the help of which they can get telegram fake views.
To earn points, you need to download the appropriate bot, the Telegram fake views software which also works for other social media such as VKontakte, YouTube or Instagram. Points are credited to the total balance, so you can earn them through one social media platform and use to get fake views or subscribers on another. To install the bot, you need to go to the "Bots for earnings" section, where both telegram fake views bot free and paid options are available (paid bots cost from $5 to $20 per month).
After selecting the desired bot, the user follows the download link. For example, MultiBotForInstagram works not only with VTOPe, but also with other services such as BossLike. The bot performs tasks automatically, such as following other accounts, placing likes, etc. The user can set prices, limits for each type of task and connect proxy servers. Telegram fake views bot free earns points while the program is active.
When the user has accumulated enough points, he or she can go to the "Tasks" section and click the "Add Task" button. Then you need to select a social media platform and a task type. For example, for Telegram, you can order a boost of subscribers, reactions, and views. After specifying the link to the desired account, the task can be started. All the processes are going quite slow. For example, views can appear gradually over several hours.
Theoretically, through this service, you can get telegram fake views free even without using bots. When creating an account, 100 points are given to the user, and it is enough to indicate an email address for the registration. You can use temporary mail services to create several accounts and order views for free without completing tasks.
VTOPe Pros and Cons:
Pros:
automated points earning;
free 100 points upon registration.
Cons:
the need to install a bot;
limited number of task types.
VKserfing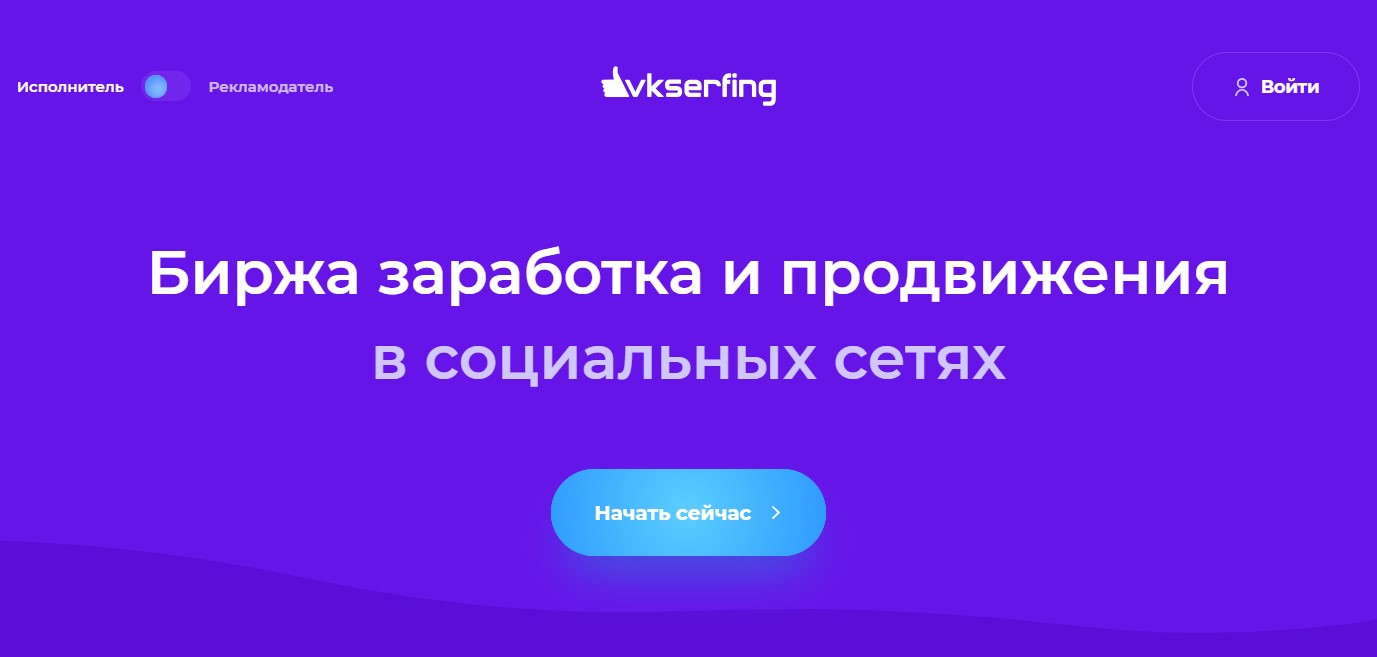 VKserfing is a social media earnings exchange that works on a slightly different principle. To place an order, you need to pay for it, and users can perform your task to earn the paid money. This money in turn can be paid for some other fake telegram views. In this case, users earn and spend real money, which can also be withdrawn.
More than 18 thousand tasks are currently available on the VKserfing exchange for various social networks, including Telegram, VKontakte, Instagram, TikTok and Likee. You need to link your social media account to access the tasks.
For example, in order to get fake telegram views on 5 posts at once, the user must go into a dialogue with the bot and send any message to it. The bot will ask you to specify the phone number to which the account is linked, and then click the "Login" button on the service website. After that, your account will be connected to the exchange and tasks will become available for you.
To complete a task, select one and follow its link. After completing the task, the money will be credited to the user's account. You can order a telegram channel views boost or subscribers. To do this, go to the "Orders" section and click the "Create task" button.
For fake telegram views, just provide a link to the desired post. The price for one task is 0.1 rubles. In this case, the user can earn 0.05 rubles for viewing other people's posts. Accordingly, the exchange commission is 50%. This means that to create your own order, you will have to do twice as much work.
VKserfing Pros:
a large number of available tasks (a significant boost in views in Telegram for free).
Cons:
unfavorable conditions;
limited number of task types.
How to get fake views on telegram: available services
Free services for Telegram fake views offer another simple principle of operation: you simply indicate a link to the desired account or post, and start the process. You do not need to take any additional action, just stay on the page where the ad is shown. Thus, getting fake views on your telegram post costs you only your time (well, also you have to view some ads).
PRut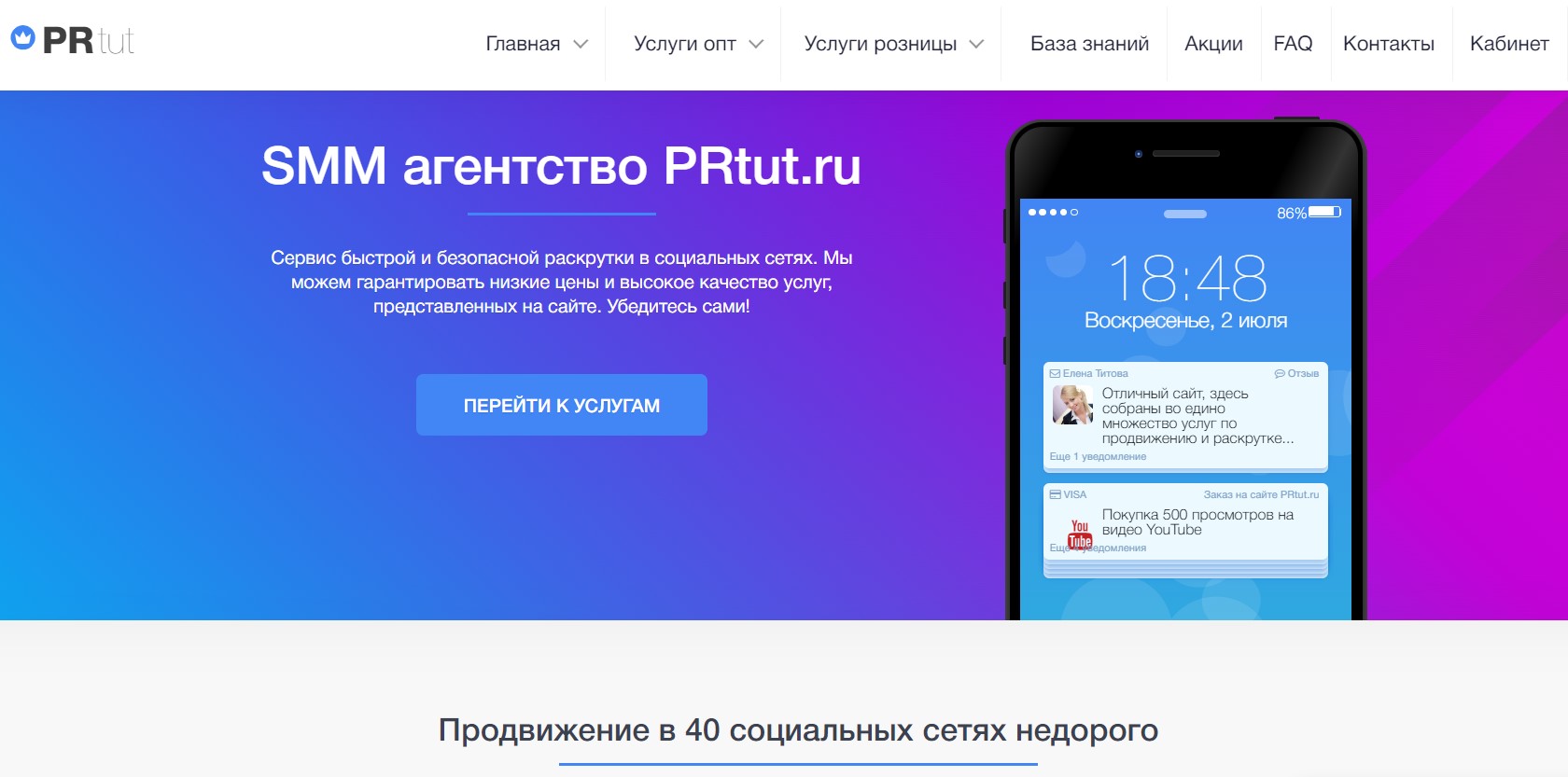 One of the universal cheat services which supports not only Telegram, but also VKontakte, Instagram, YouTube and more than 40 other platforms. You can order both wholesale and retail fake Telegram views. Getting them along with fake telegram followers implies an increase in:
subscribers;
views;
votes in polls;
reactions.
The service is paid, not free, but you can try their Telegram fake views bot free once a day as a trial. For Telegram, it includes increasing the number:
subscribers (only for open channels and groups);
views;
reactions.
However, it is worth remembering that the amount of fake Telegram views is random every time and ranges from 8 to 50 units.
To boost telegram views for free, you need to select the desired service and enter a link to the object you want to promote. Then you need to wait for the timer to finish, which lasts 5 minutes. It is important not to leave the page at this time, otherwise the timer will stop, and the promotion of views and reactions in the Telegram will fail. After the time has elapsed, you can use the service for free.
The time spent on telegram channel views boost is not specified. We tried running it on a test account and didn't notice any change in the number of subscribers in the next few hours.
Pros for telegram fake views free:
the free process that can be launched without additional steps;
several types of promotion (fake telegram followers, views, reactions).
Cons:
no results guaranteed;
the inability to control the process (everything happens randomly - terms and quantity).
Whatever service or bot you choose to get fake subscribers for telegram or fake telegram views, always use them with caution in order to avoid blocking your channel/account. And if this nevertheless happened, and you need a new account, here you will learn how to create it without a phone number in a couple of clicks.