The WeChat messenger is developed by the Chinese company Tencent. This app provides standard functionality. It allows users to instantly exchange text messages, make audio and video calls, and send files. There is a program for installing on computers, as well as apps for Android and iOS mobile devices.
This messenger enjoys special demand in Asian countries. The total number of its users is estimated at 1,5 billion people. Let us clarify how to install WeChat without phone number. There are several methods of performing the task assigned.
How to get a WeChat account without phone number: an official method
Like many other apps from China, this messenger does not assume any particular opportunities to preserve anonymity. There is only one official method of using WeChat without a phone. First of all, you should download the app or the program (depending on the platform utilized). After you open it, you will see such a window: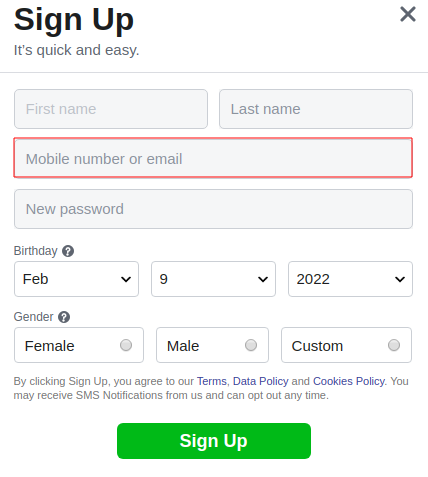 As you can see, if you want to get a WeChat login without phone, you must use your Facebook or Apple account. Then, the messenger will get access to your personal data on those services. This data will be used for filling in the fields with the user information.
This method cannot be called an optimal option. Registration on WeChat without mobile phone is often needed for staying anonymous or for creating a large number of accounts. In both cases, a user will face certain problems. If you do not enter your mobile number for verification, the messenger will keep on offering you to share it. Such profiles look suspicious to the administration – the risk of getting banned increases.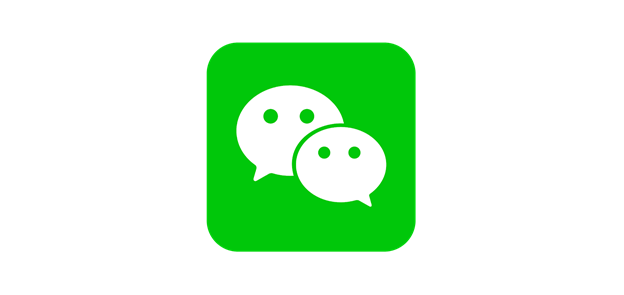 One must also note that, a few years ago, the registration procedure got more complicated. Now, you may need to find a friend, who installed this messenger no less than 1 month ago, and ask him for help. He will be required to scan a QR code from your page. Meanwhile, the system will still demand you disclose your mobile number. However, there is a legitimate, quick, and cheap way to avoid the problems described, which will allow you to preserve your anonymity and create a second profile or a large number of accounts.
How to sign into WeChat without phone number with the help of the Grizzly Sms service
It is not obligatory to share your real contact information, you can utilize a virtual number instead. It will allow you to make a profile, which will not arise any complaints on the part of the security department of the messenger. Its only function is receiving SMS from popular messengers, which is why its cost is dramatically cheaper than that of ordinary SIM cards.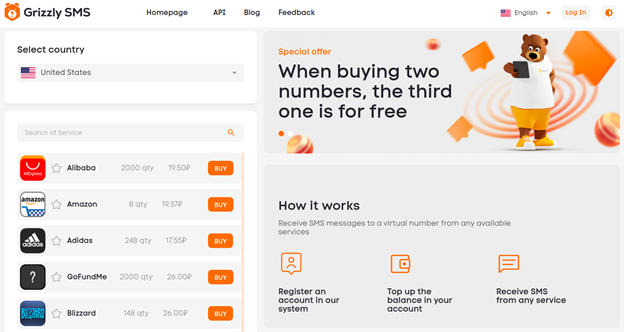 The Grizzly Sms service offers to buy a virtual number for registration on WeChat for $1,11 only. Our website supports a wide range of payment methods, possesses a convenient interface, and guarantees a high level of confidentiality. Another advantage is an extensive selection of phone operators from different countries. As a result, you will easily get a profile linked to a number from the country you need.
Let us present a step-by-step guide on how to create WeChat without phone number:
1. In the first place, you should make a profile on our website. You will be asked to provide your electronic address only. Also, you must specify a password for your new profile.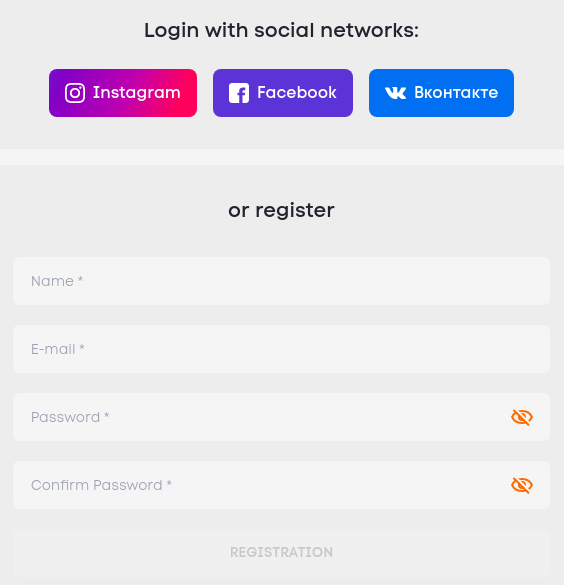 2. To make purchases, replenish the balance. You can utilize several depositing methods. Choose the most convenient one and type the sum required.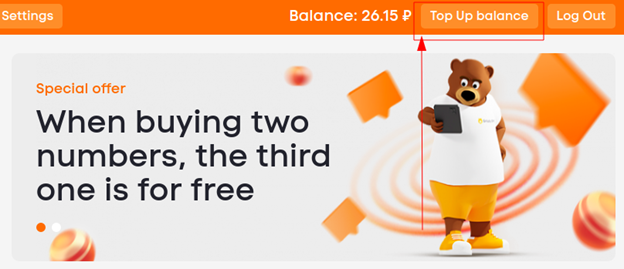 3. To buy a virtual number for WeChat sign-up, you must specify the parameters needed. You should select the country and the platform. For users' convenience, the system allows entering the names for a quick search. On the Web, you can see comments that this messenger may fail to send a confirmation message to numbers from certain countries, for example, Russia or Ukraine. If you encounter such a problem, select a number from China or another country. When you find a suitable option, press "Buy".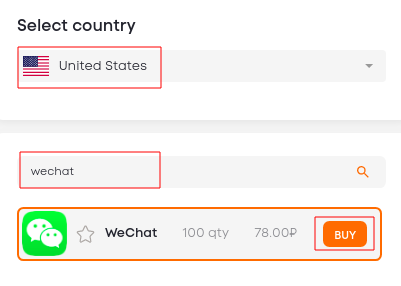 4. Go to the registration form in the app or program. Insert the virtual number you've bought in the previous step.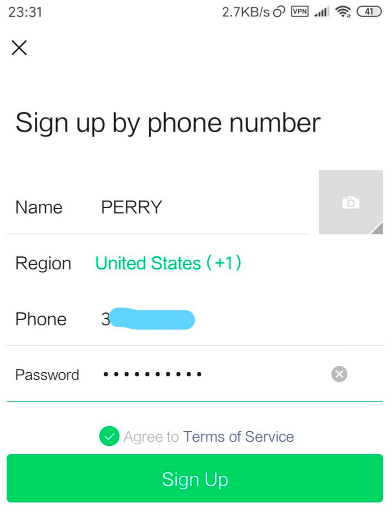 5. You need to confirm the mobile number. For that, return to your account on the Grizzly Sms website. Wait for the message, which will appear in the notifications. Its receipt is performed instantly or within 1-2 minutes. When the message is received, open it and copy the confirmation code.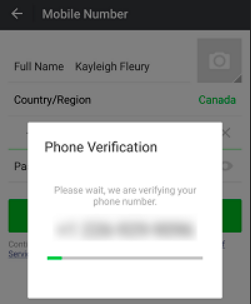 At this point, the registration of a WeChat account without phone number (real) is considered finished. You've managed to preserve anonymity during the procedure of profile creation without significant expenses of money and time. The Grizzly Sms source offers to buy any quantity of virtual numbers. If any questions appear, you can contact a specialist from our technical support service. We respond to any questions and requests promptly 24/7.