It's not always convenient to personally go and choose flowers, and then give them to the celebrant. The same goes for gifts. What if there was an app that helped you do this in just a few minutes and a few taps on your smartphone screen? Well, such an app exists – it's Flowwow.com, a marketplace and expedited delivery service that uplifts the mood of your loved ones.
Flowwow.com: Gift Delivery - General Information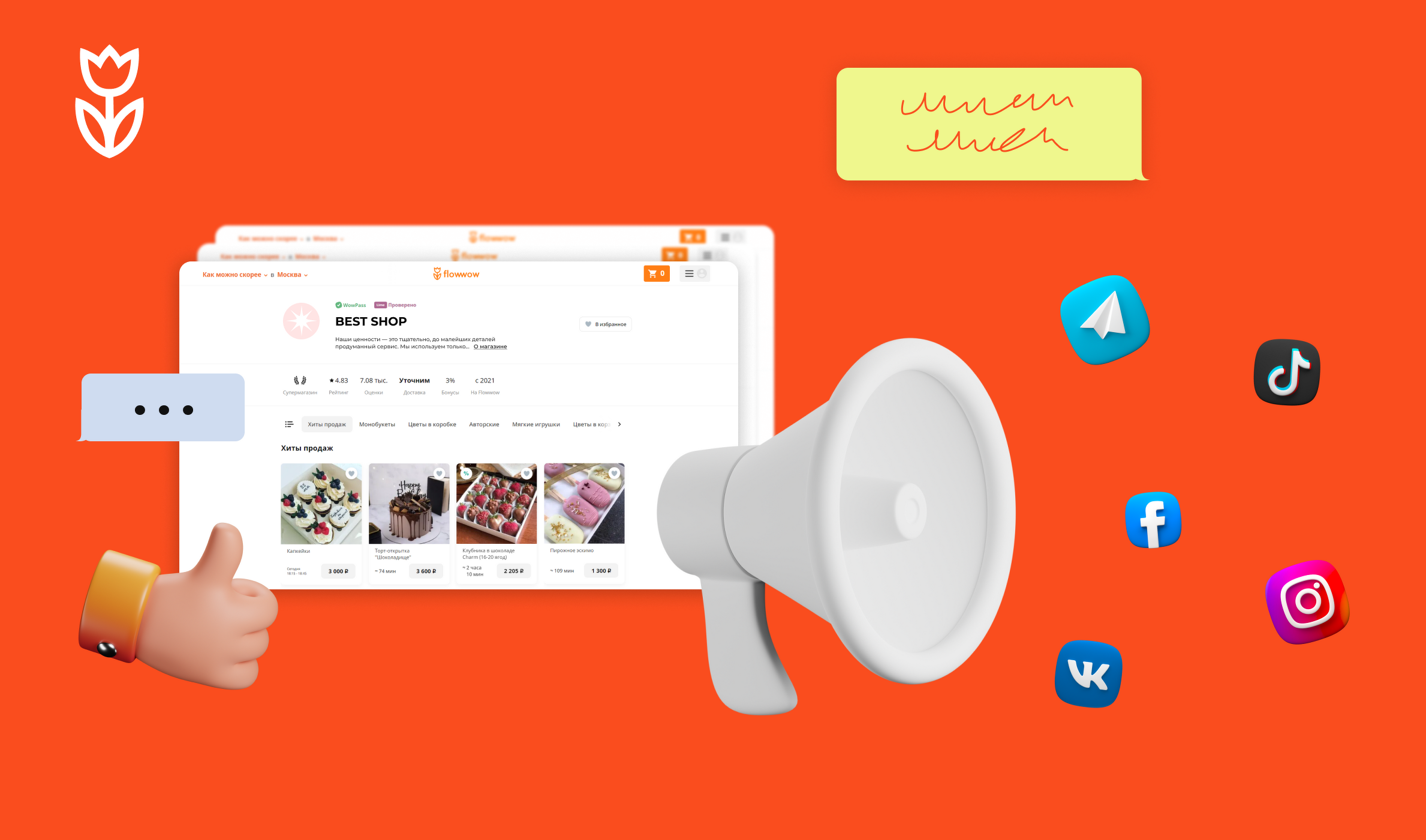 The service in question is an international platform for ordering and delivering flowers and gifts, as well as a marketplace for their sale by suppliers from different countries around the world. As of today, the Flowwow app is available in over 30 countries worldwide (including USA, UK, Brazil, Spain, Ukraine and others). The delivery itself is possible in over 1,000 cities within the service coverage area. Among other interesting figures, there are over 10,000 featured shops and over 1,000,000 registered users as of 2023.
Among the available assortment for users are:
Flowers (single bouquets, floral arrangements, potted and boxed flowers)
Food (primarily sweets, confectionery, pastries, handmade chocolates, beverages - anything worthy of being gifted)
Cosmetics and perfumes (gift sets for women and men)
Hobby supplies (handmade)
Home goods (decor, kitchenware, paintings, live plants, pet supplies)
Gift certificates to various stores
Jewelry
Accessories
Depending on the city of use, Flowwow may have different sets of products available for delivery (based on the assortment of local suppliers since the service is based on the principle of quick delivery, ranging from a couple of minutes to a couple of hours).
Also, depending on the city and the store, the delivery price for selected items is determined. Sometimes it can be free, while other times it can reach up to 20% of the order's cost. In fairness, it's worth noting the cumulative bonus program, where a certain percentage is returned from most purchases, comparable to the delivery cost.
However, it is unfortunate that these bonuses can only be used at partner stores within the bonus program.
For sellers Flowwow provides a convenient platform to expand their customer base and increase store revenue. Sellers can list their products here, paying a commission only for completed orders (ranging from 5% for most products to 14%). There is also an affiliate program implemented, which allows for not paying commissions in certain situations.
How to order flower delivery from Flowwow?

There's nothing difficult here, just like in any marketplace app (by the way, you can order from Flowwow with a discount both from your phone and from your computer through a browser). Here's a typical algorithm of actions:
Download, install, and launch the service app on your smartphone (or visit the website Flowwow.com);
Authorize using your mobile phone number;
Specify the delivery address;
Add a payment method (VISA, Master Card, Apple Pay, and Google Pay are accepted);
Choose the category of your order (gifts, delicious, home and garden, groceries and water, beauty);
Select the store and the desired item/items;
Review the delivery conditions (cost and time). Note that some items may not be available for same-day delivery. At this stage, you will also find out how many bonus points you will receive for purchasing the selected items;
Pay for your order. At this stage, you can use your Flowwow bonuses and discount codes;
Wait for the delivery and grateful messages from your gift's recipient.
Flowwow.com flower delivery: promo code and lifehack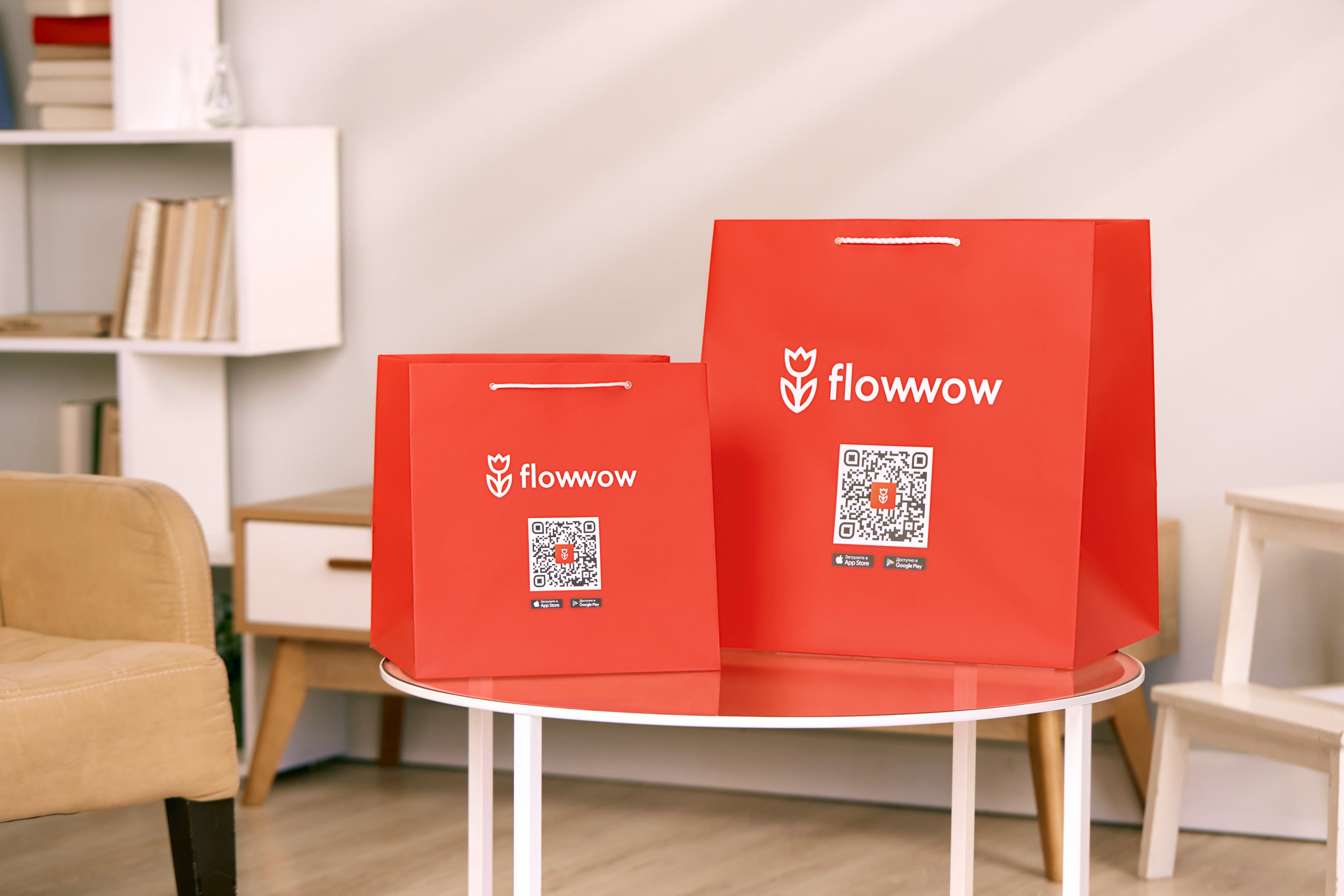 Although discounts for various items are constantly available on Flowwow, it cannot be said that the prices here are the lowest. Courier delivery costs a certain amount of money and the platform itself needs to make a profit. Therefore, it is important not only to choose flowers and gifts that you can afford, but also to know some features of the service, such as the Flowwow promo code for the first order, which can reduce the total by 15%. To get it, you need to do the following (and repeat for each order):
Since a phone number is required for authorization on the service, and buying a real SIM card can be costly, we recommend using a virtual one for this purpose. This way, you will save time and money;
Authorize in the service app using a temporary phone number;
Specify the delivery address, payment information, select items, and proceed to payment;
Before making the payment, go to the "Promo codes, bonuses, and discounts" section and enter the Flowwow promo code for the first order in the app: "umjel12" without quotes;
Use the 15% discount;
If you need additional discounts, simply repeat steps 1-5 of this instruction.
Flowwow seller: how to start selling through the app?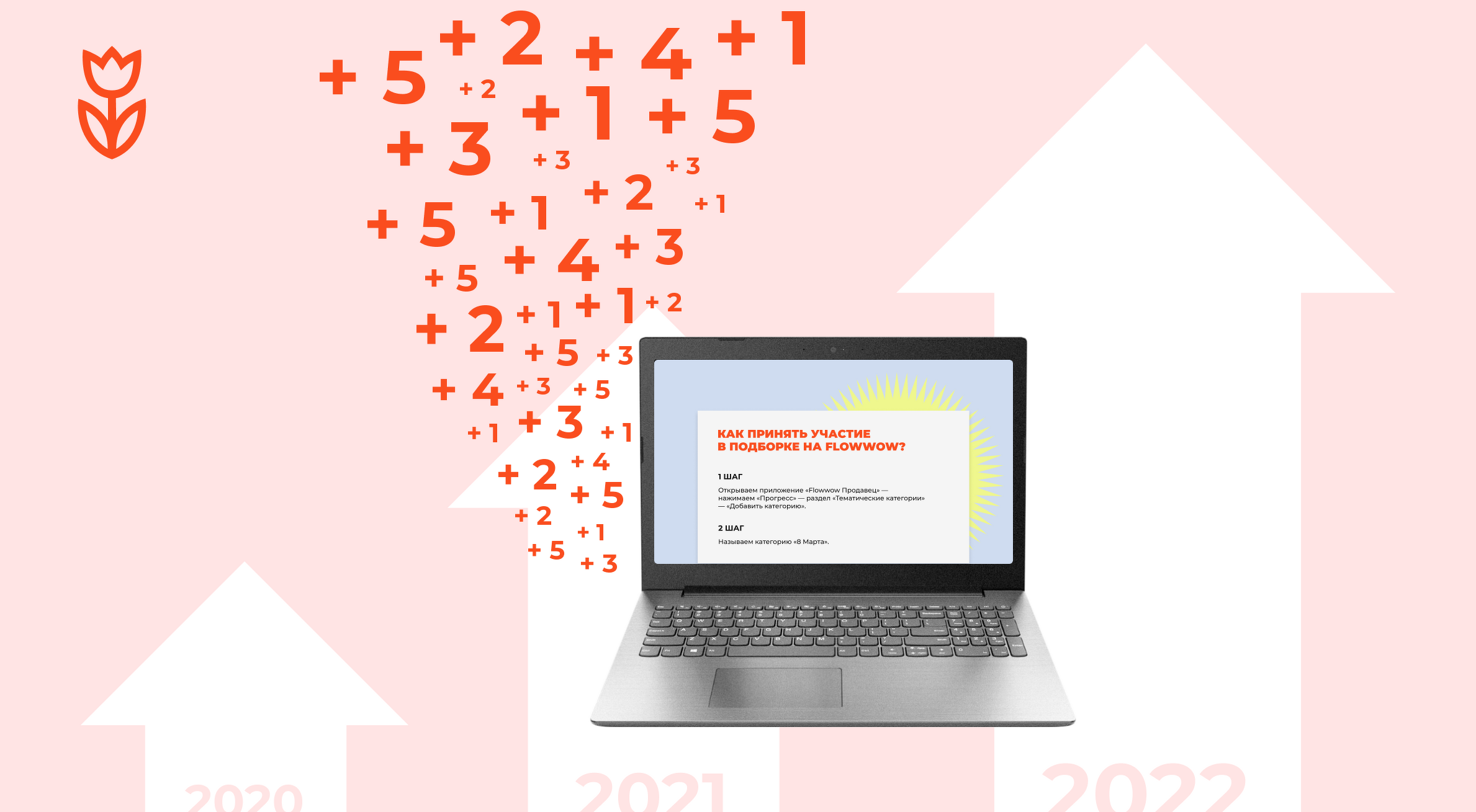 For product suppliers, the Flowwow delivery service offers the following conditions:
Free registration of stores and placement of products;
Unlimited number of products;
Automatic weekly payouts without delays;
Brand promotion;
Direct work with supplier warehouses;
No platform commission under specific and achievable conditions;
Convenient app for smartphones or computers;
Conversion to purchase up to 19%;
60%+ of customers make repeat purchases.
To start selling products on Flowwow.com, you need to:
Register a store with a physical address, email, and phone number;
Add product cards in XML format;
Create an attractive description of your store by filling out the standard form (name, address, assortment, working hours, logo, advantages);
Provide your business details (organization type, payment details);
Set up delivery conditions;
Launch the store (after which it will appear on the platform with the listed assortment);
Start fulfilling orders;
Receive payouts from the service once a week.