Today, there are a lot of marketplaces on the Internet that specialize in selling digital content. You can buy online absolutely any game, application or book. There is one service that stands out. This is the Humble Bundle store. One of few representatives of the digital market who have successfully implemented the "Pay what you want" scheme, which is in demand among users. This article is devoted to it.
Possibilities of Humble Bundle store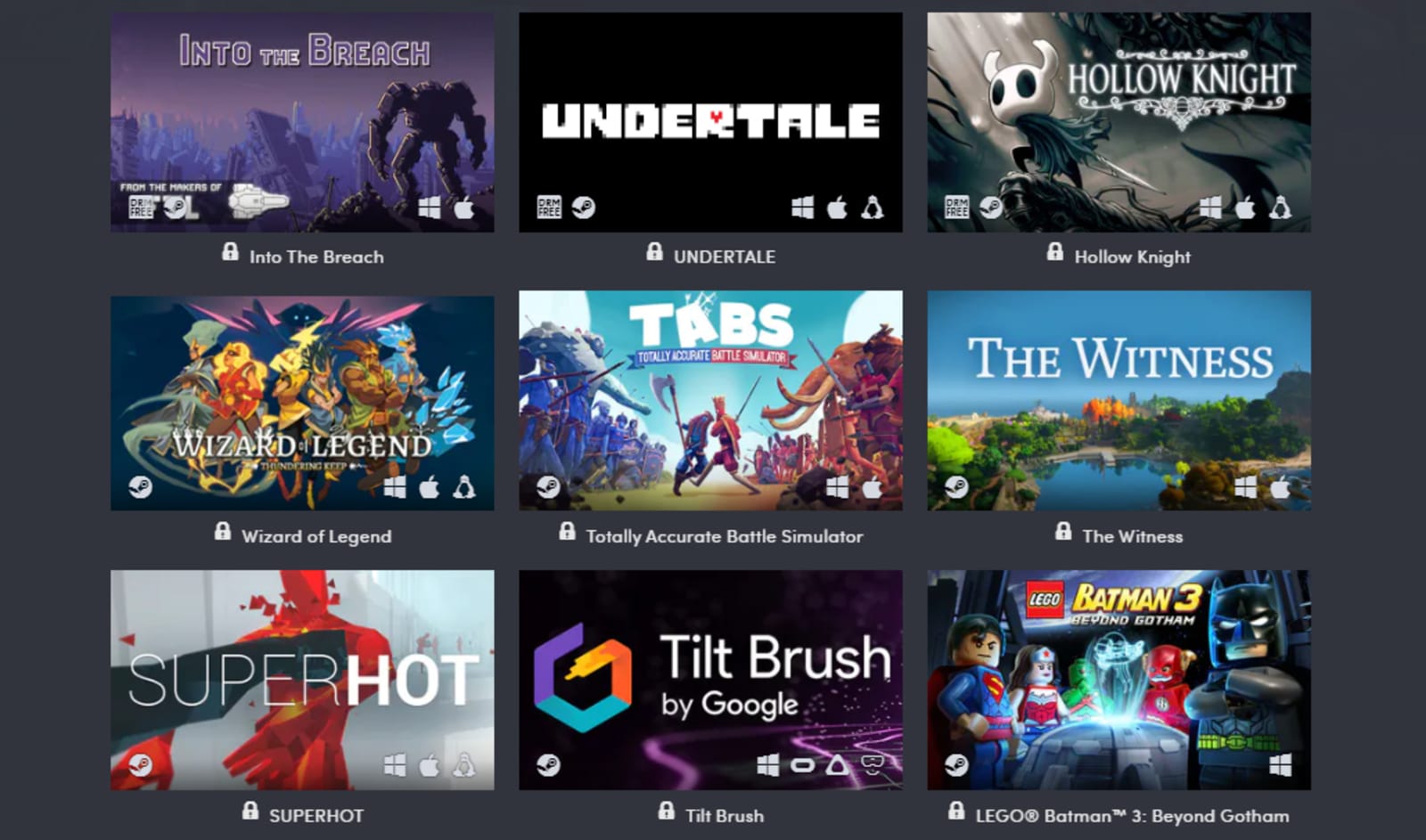 The service began its work in the distant 2010. A small online service Humble Bundle games conducted a series of successful experiments to sell sets of digital content. There was a pricing model allowing users to set the price for the content themselves.
Since then, the company has been constantly expanding the number of partners that develop games and software (often competing with each other) and offers its customers to pay for most of products on the principle of free choice of an acceptable amount. But a certain price is set for goods. In the case of games, buyers of Humble Bundle from Russia who purchase games for less than the established price receive drm-free versions. Those who bought content at more than the set price receive keys for games on services like Steam.
The main content of the store is games for PC (both based on Windows, MacOS and even Linux). The range of games for consoles is noticeably smaller. There are also software and books. Products are sold individually or in sets, which allow you to save up to 80%.
With all the advantages of the American marketplace, it is worth noting the problems with buying games for users from Russia. It is problematic to buy on Humble Bundle in Russia today. But there are subscription options, which you can read more about in the next section.
How to buy on Humble Bundle in 2023?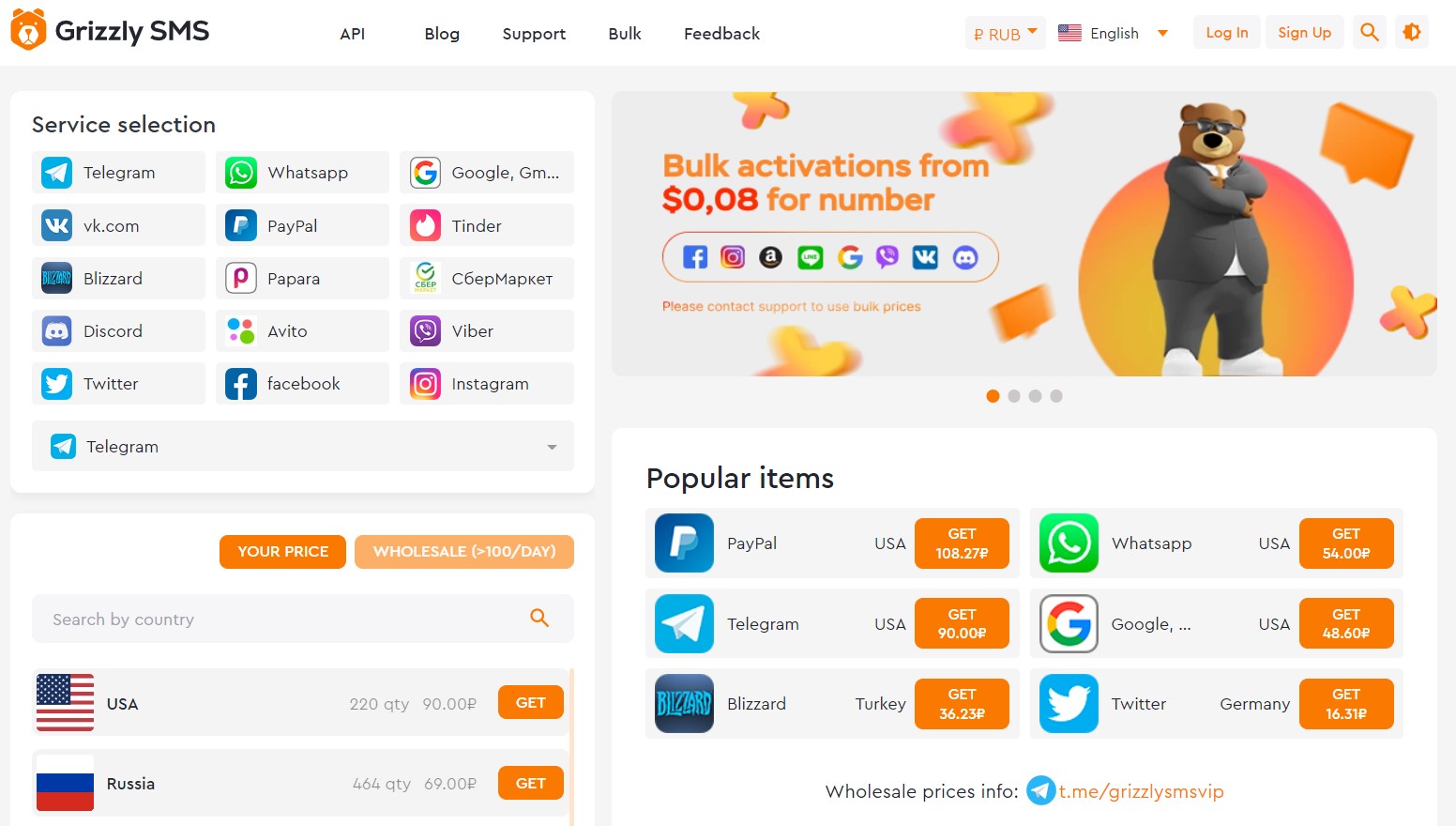 In early March, the company announced the suspension of game sales in Russia and Belarus. These restrictions affected the Humble Bundle steam sets, as well as games published by Humble Games (we are talking about Temtem and Unpacking, for example).
There remains a way that allows you to buy games cheaply, even with a Russian IP. This method is the simultaneous use of VPN and temporary number. VPN is needed so that the store does not identify you as a user from Russia, and a temporary number will allow you to create a working account linked to another country.
For maximum efficiency, we recommend using paid VPN services, as well as 100% reliable "Grizzly Sms" numbers. They will allow you to get free games Humble Bundle on the most favorable terms. Here is what differs us from competitors in the virtual SMS activation market:
a guarantee of receiving SMS with a verification code from the selected site;
low prices (cheaper only for free!);
a wide range of services available for registration and phone numbers from around the world;
always a lot of free contacts for any needs of all our clients;
favorable conditions for wholesale (when buying from 100 numbers per day on average). Get exclusive numbers for exotic services from operators in unpopular countries;
convenient service, various payment methods and competent technical support.
After purchasing a temporary number, all you have to do is create an account on Humble Bundle and replenish the wallet. Take care of a reliable payment method in advance, since cards issued by Russian banks will not work. Use cards of foreign banks (they can be issued via the Internet from the territory of the Russian Federation) or ask your friends with such cards to replenish your account.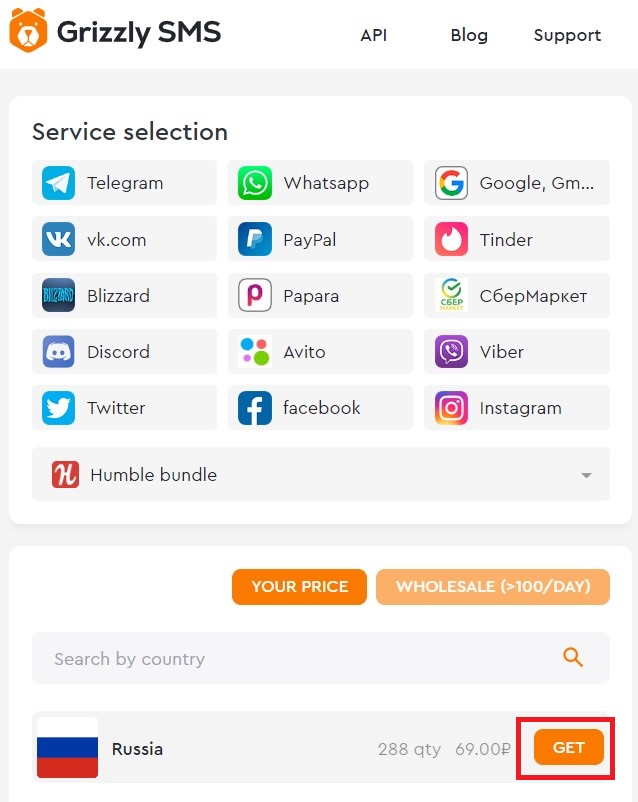 That's all, you can start shopping and immerse yourself in the wonderful world of gaming.