What to do if you urgently need to get food or other goods in Istanbul, preferably directly to your home? Of course, order the super-fast delivery that the Getir service offers its customers. Let's figure out what kind of company it is, and why it is better than competitors.
If you are impatient to get original dishes from Turkish restaurants at home, then hurry up to register in the "Grizzly Sms" virtual SMS activation service. You will always find working numbers for creating an account in any service, including social networks and food delivery. Try our Turkish contacts and discover Getir delivery right now!
Getir delivery: faster and cheaper than competitors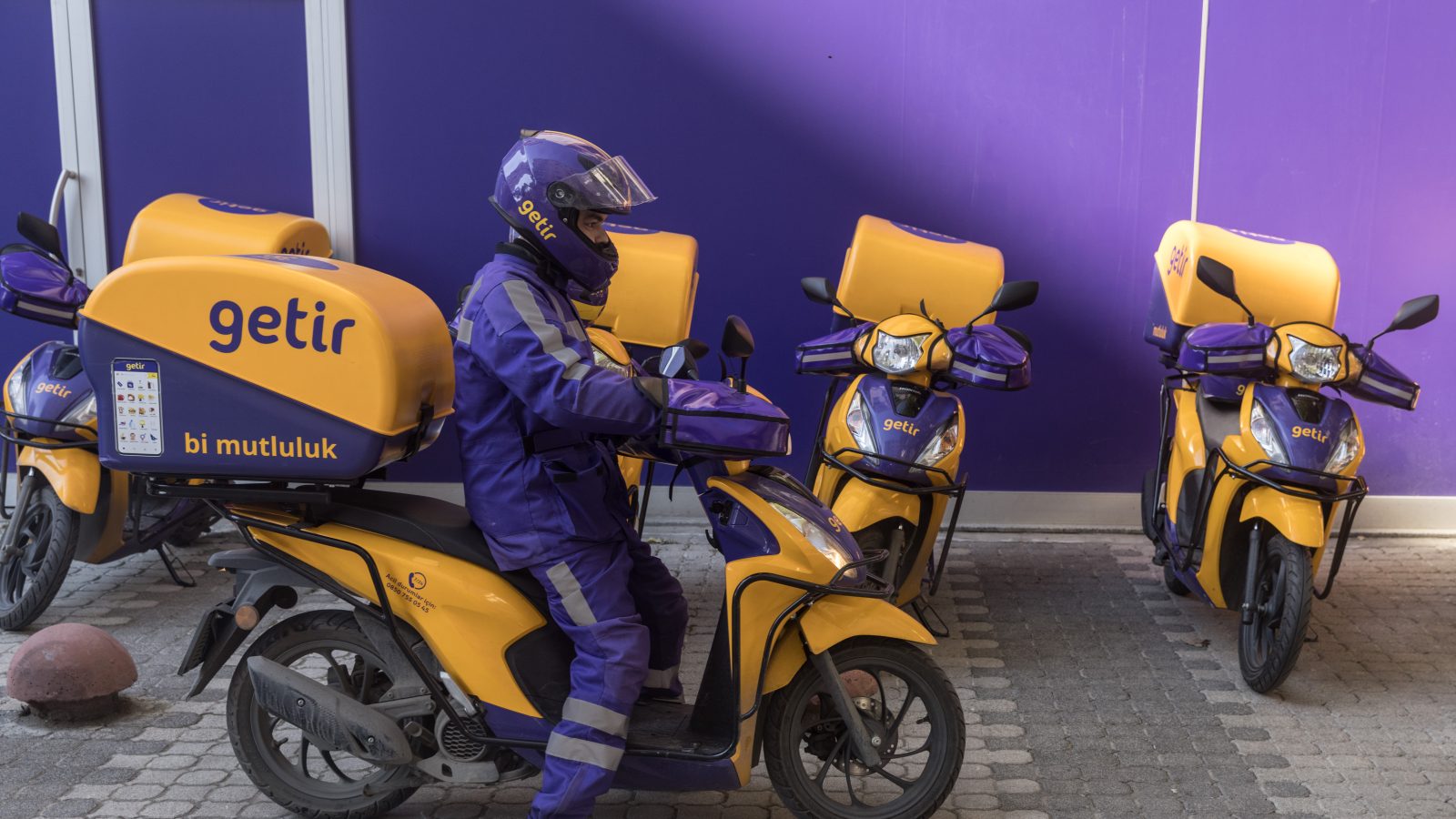 The main feature of the company founded in 2015 in Istanbul was the shortening of the delivery time for products from nearby stores. When compared with competitors, whose time is from half an hour to two (taking into account the hilly territory of the city), the Getir service declares the delivery from 10 minutes (which is actually instant).
This is based on a service application developed in a certain way, which takes into account changes in the height of the terrain and traffic of local roads in real time. In addition, the company uses warehouses in host cities, where it stores the most popular goods for the delivery area.
Today Getir.com provides the following services:
delivery of groceries (food) from local supermarkets and markets;
extended delivery of goods from all over the city;
food delivery from cafes and restaurants;
delivery of drinking water;
taxi.
As mentioned above, the service is presented in many major cities in Turkey. Today Getir-delivery also works in the largest cities of a number of other countries, such as France, Spain, Portugal, Great Britain, Italy and others. Thanks to an innovative approach, the company can offer its customers the following benefits of using their service:
express delivery (products and goods from local stores, as well as drinking water);
the ability to order food in restaurants without a queue (in the paid version of the application);
many different payment methods;
round-the-clock work of the service;
delivery of absolutely any goods presented in city stores;
first order discounts, free order coupons and periodic promotions.
Thanks to this, the Getir application has already been downloaded and installed by more than 40 million users in Turkey (mainly), the European Union and the United States. To get started with the service, you need to follow a few simple steps:
Download and install the delivery service application on your phone;
Select the delivery section (groceries, prepared food, other goods, water, taxi);
Select the products you are interested in;
Specify the appropriate payment method and pay;
Wait for the arrival of the delivery.
Currently, the Getir service works with more than 1,000 stores in all host cities. The company is not going to stop. They even plan to enter the Japanese market.
Order Getir delivery by a virtual number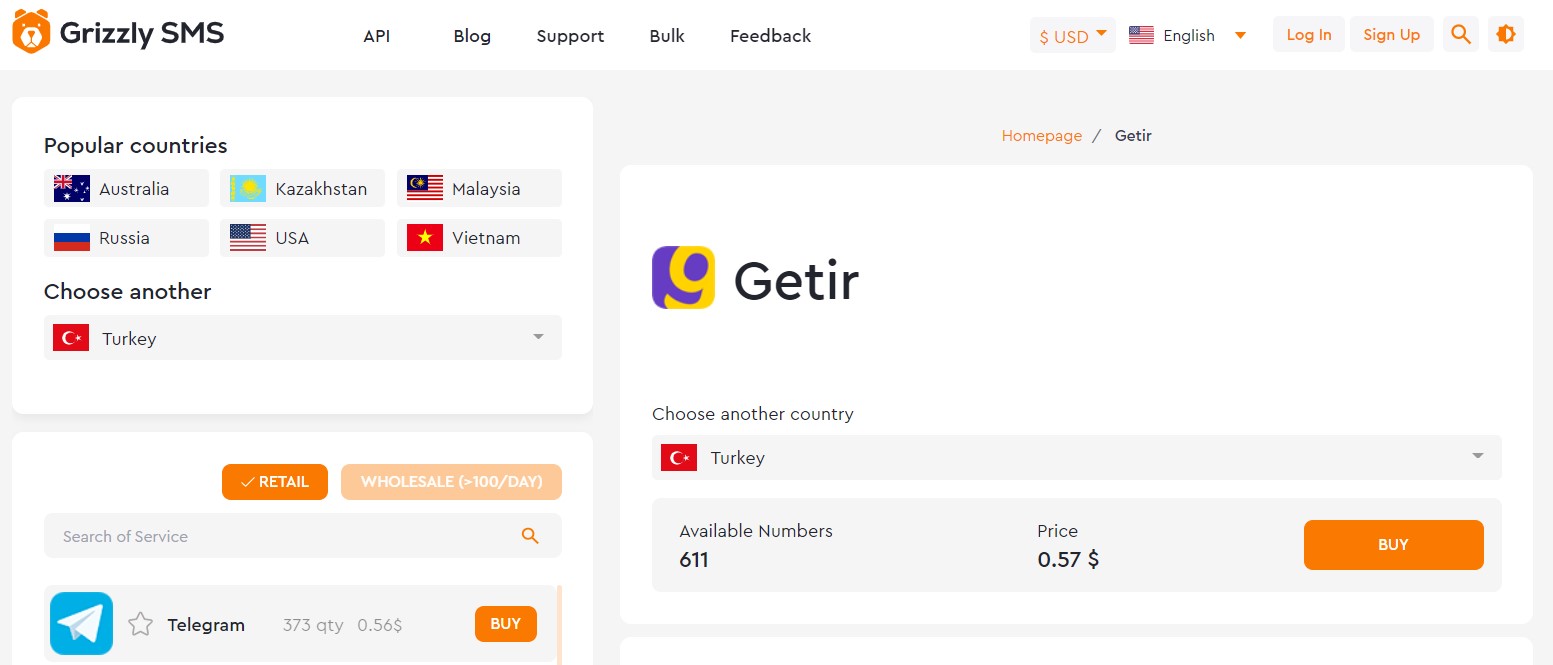 As a rule, once in another country, people are looking for "support points". For example, once in neighboring countries, Russians usually prefer familiar taxi services, such as Yandex or Uber. If you find yourself in a city where the Getir service is present (especially in Turkey), we recommend that you try the 10-minute delivery at least once and compare it with the usual delivery services.
To use this service with maximum comfort, you will need to register with a phone number. In a foreign country, this is often difficult, so use our virtual number to verify Getir. It's simple, fast and almost for free.
Our customers receive the lowest prices for a one-time SMS for verification, the whole procedure takes a few minutes (even faster than Getir delivery), and the result is 100% guaranteed. In addition, everything is completely anonymous.
Just log in to our service, top up your account, select Getir and a Turkish mobile operator from the list of available services and confirm the purchase. Then verify in the delivery service in the usual way, using the purchased phone as a personal one.
We wish you super-fast delivery!