Internet services of Western European countries offer their users a wide range of opportunities. Spain is no exception. Localization of the user in this country opens access to opportunities that foreigners are deprived of. Therefore, a Spanish phone number is an example of what you need to get first of all for everyone who intends to use the Spanish information space as profitably as possible.
Since registration on many Internet sites takes place using SMS activation, it is impossible to do without a mobile phone to verify the user. More precisely, you can do without, and today we will tell you how. In the meantime, a few words about the advantages that a fake Spanish number gives users:
The possibility of barrier-free registration in local services from anywhere in the world (even if your country is blacklisted, as Russia is now);
Additional discounts and promotional offers "for your own", since your account will be recognized by the system as Spanish;
Simplified entry into the social and virtual space for personal purposes (communication, for example);
If you are a tourist, then having a fake Spanish number can be much more profitable to book a place for yourself than on Airbnb. In any Spanish city.
Interested? Read to the end, and you will learn how to get an almost free Spanish number to receive SMS. In the meantime, take a look at the «Grizzly Sms». website. There you will find reliable temporary numbers of any countries for any service. Need registration in Spain? Not a problem. American or French numbers? Easy. In addition, by becoming our client, you will receive:
the lowest prices on the Internet for one-time reception of verification messages;
payment only after receiving SMS, which guarantees the reliability of our services;
high speed of the service thanks to the use of modern technologies and an intuitive interface;
if you need a large number of virtual numbers in Spain, we provide the possibility of wholesale purchase of numbers in automated mode (using API technology);
convenient payment methods and high-quality online technical support 24/7.
Now we will tell you how to buy a Spanish phone number with minimal allocation of time, money and effort.
Buy a Spanish number: instructions
Try SMS activation with «Grizzly Sms», and you will see that there is nothing easier. Here's how to get Spanish phone numbers:
Register or log in to your personal account link. To do this, you just need to specify your email address (it will not fall into third hands). Or you can log in to the site using their VK, Facebook or Instagram account.;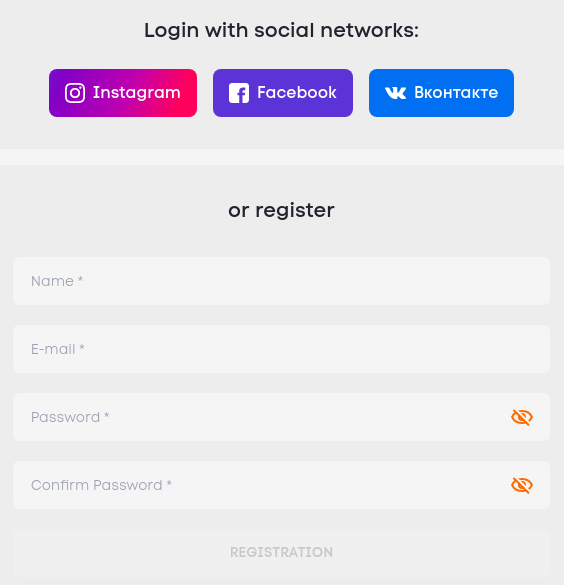 2. In the menu on the left, select Spain from the list of available countries, and just below – the service in which you want to register. And from whom you need to receive sms in Spain;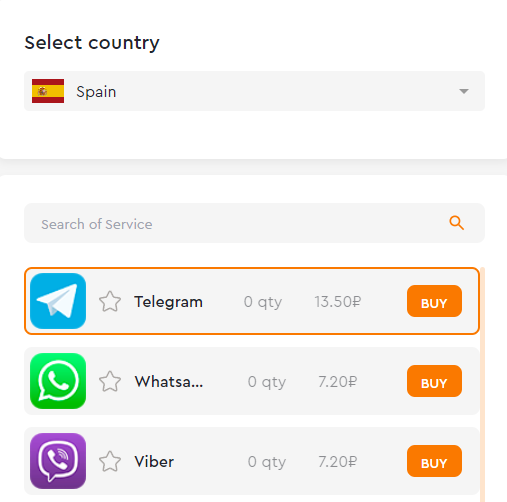 3. Check how much it costs to receive a one-time verification message from the selected site. Next, make sure that you have enough funds in your account to make a purchase. If not, then we accept for payment: bank cards, electronic money from popular payment systems and even bitcoins;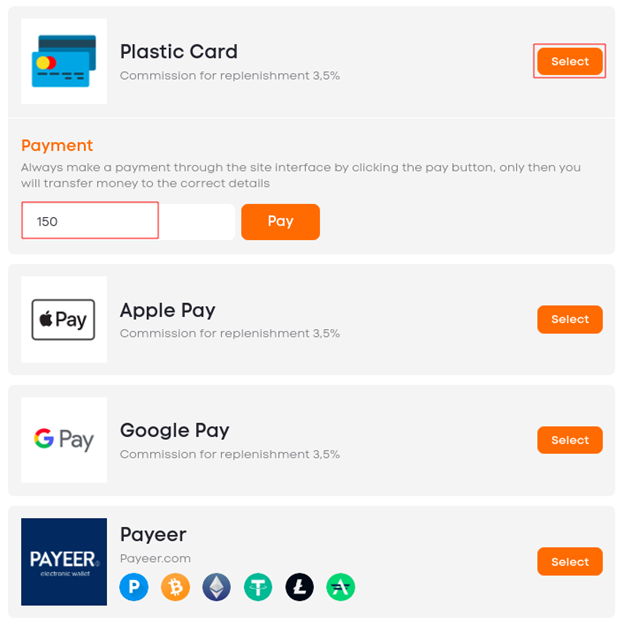 4. Then go back to the service selection page and click on the "Buy" button next to the name of the selected site to complete the purchase. If you need a large number of Spanish phone numbers, just repeat the procedure the required number of times;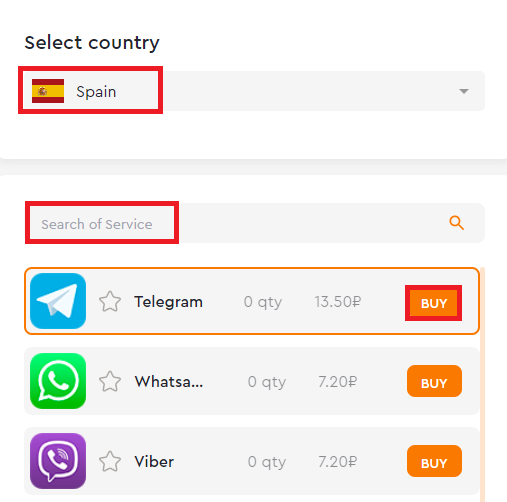 5. On the "Active Numbers" tab you will find a generated phone number with the code of the Spanish telephone operator. Copy it and use it when registering in the selected service. You will also find the verification message in your personal account on "Grizzly Sms".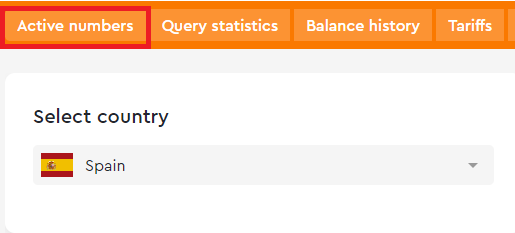 That's all. Now you know how to buy Spanish phone number. Use it wisely and share it with your friends.