The AOL mail app is a free electronic platform for instant message exchange. Everyone can register there. But an obligatory condition is passing verification via a mobile number. One must specify a number when creating a profile. Afterward, the system sends a confirmation code to it. Speaking about the AOL mail sign in, this procedure also involves entering the phone number.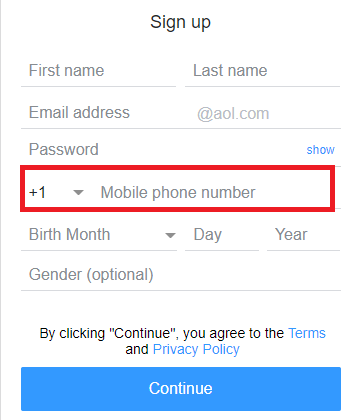 Don't you have an opportunity to use a mobile number or don't you want to enter your own contact number? The Grizzly Sms store offers an advantageous solution. On the website, you can buy a disposable number for registration on AOL.
Such an option does not involve any complications or problems. A temporary number allows receiving SMS messages. For the mail service itself, there is no difference between a virtual number and a real one.
AOL mail benefits
In the first place, this platform is fully free for users. Among other reasons to register there, one must mention:
no limitations on the quantity of incoming and outcoming letters;
it is permissible to keep an account inactive for a long time without getting blocked;
it supports all the major protocols for data transmission;
a high level of safety and confidentiality;
in-built protection against spam and viruses;
there are spell check instruments.
Users are offered to choose from diversified variants of domain names.
How to buy a phone number for AOL
Let us present detailed guidelines:
Open the registration form on the Grizzly Sms website. To make a profile with one click, you need to import that data from a social network. There are the corresponding buttons for that (Instagram, Facebook, or VK). Another method implies specifying an electronic address and a password for a new account. Put ticks in special fields and move on.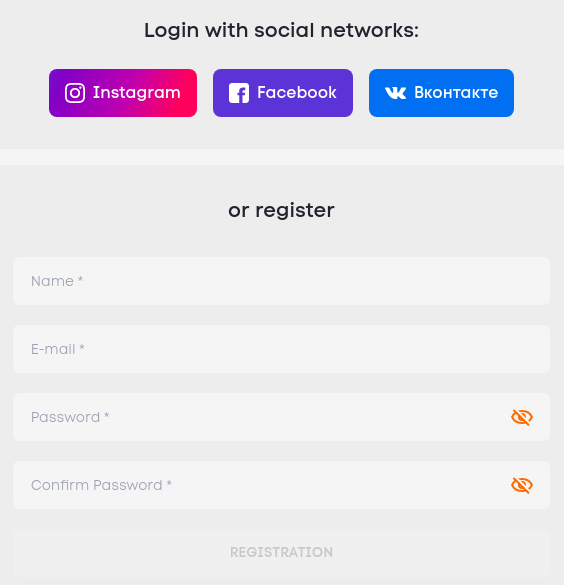 2. Now, you must deposit your balance to make purchases. In the personal cabinet, you will see the corresponding button.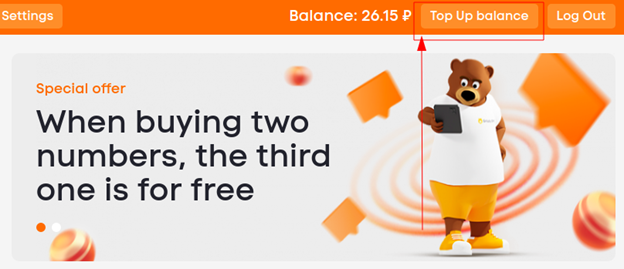 3. Select a payment method. The store supports several payment systems and cryptocurrencies (Visa, MasterCard, Payeer, Google Pay, and Apple Pay). Tap on the suitable option. For users' convenience, there is information about the size of a commission for a transaction. Enter the sum in rubles in the window, which will appear. Tap on the "Pay" button.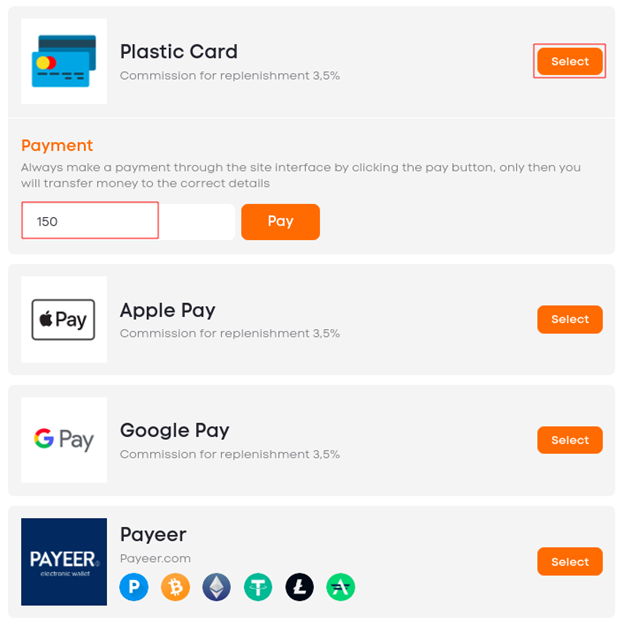 4. Purchase a temporary number. For that, go to the store. In the first line, enter the country needed, in the next one - the service. It is offered either to choose the parameters from the lists or enter them in the search fields. Then, click on "Buy". From this moment, your number will be available in the "Active numbers" tab.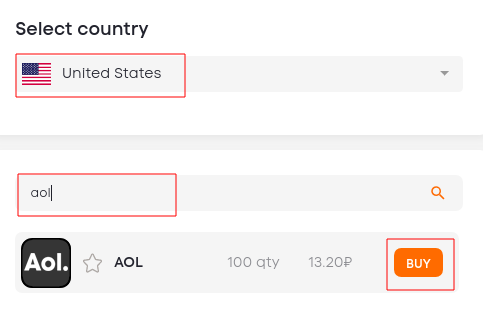 To create AOL mail ID, it is enough to type the number bought in the corresponding field during the registration procedure.
Why do we recommend Grizzly Sms?
Our company offers assistance in creating an electronic address on the AOL website mail. In support of this solution, let us mention the following factors:
affordable prices (lower than those offered by competitors);
a huge selection of virtual numbers;
an opportunity to make bulk purchases;
over 260 countries to choose from;
reliability (we check each temporary number before selling it).
Our client-oriented approach implies that our specialists are ready to answer all questions from our users. You can receive the information you are interested in by using the contact methods provided.