Despite the dominating role of Google, this American IT giant keeps on firmly holding its positions. Consequently, as in the case of any other well-known Internet service, today, many users are interested in how to get a Yahoo email without number.
And that is not surprising as this source unites a vast variety of diversified services, which one can access only after signing up. And this process often assumes personal information disclosure. So, if you need a Yahoo account without number, do not close this page and read it up to the end. As, specifically today, we are going to provide guidelines, which will help you in the following cases:
you need a temporary profile on this platform;
you are a businessman and want to divide data flows into personal and business information, differentiate several business areas from each other, etc.;
you just do not want to enter your real mobile number.
Regardless of your real purposes, now, you will learn how to make a Yahoo mail without phone number.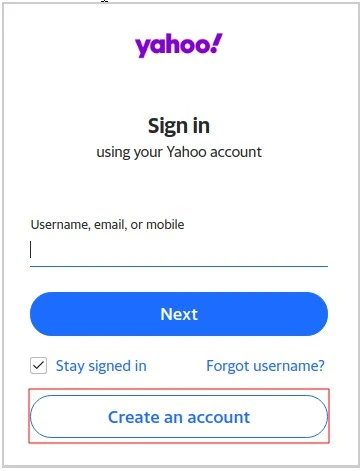 Image 1 Register a Yahoo email without phone number
How to access Yahoo without phone number?
First of all, we recommend you familiarize yourself with the opportunities offered by Grizzly Sms – a service selling virtual numbers. Do you urgently need to get an automated message from a popular Internet platform? Then, this website is right for you. We have virtual numbers linked to almost every country, which can be utilized for receiving SMS from all the most widely-used sources. Besides, our clients will be satisfied with:
Absolute anonymity. No third parties will learn your contact data;
The best rates on the market;
Convenient payment methods;
Reliable support service.
All these benefits and lots of others are waiting for you on Grizzly Sms. So, make a visit!
There is a high chance that all our readers got into situations when they had no access to their old phone numbers, which were linked to their Yahoo profiles. Besides, you probably got into situations when you needed to immediately create several accounts and did not have any extra SIM cards. What to do in such cases? A solution is pretty easy - buy a virtual number for registration on Yahoo for 8 cents only.
We must note that, above, we have mentioned the service Grizzly Sms for a reason. As of today, this exact solution is an optimal method of getting anonymous access to any online platform. Its advantages are obvious:
There is no need to utilize a SIM card or even buy a new one;
As opposed to a ready account purchase, this method is cheaper and safer since you never know what to expect from a previous owner (or a seller). What if he decides to sell the profile once again to another buyer?
It is quick and easy as if you just need to register on the source selected.
Now we are going to provide short instructions so that you know how to make a Yahoo account without phone number in the most convenient way.
How to pass Yahoo sign up without number via the service Grizzly Sms?
Follow these steps:
Register a profile on Grizzly Sms with literally a couple of clicks. No unnecessary forms, you just need to type your electronic address. Or you can log in via a suitable social network (the website is integrated with Instagram, Facebook, and Vkontakte).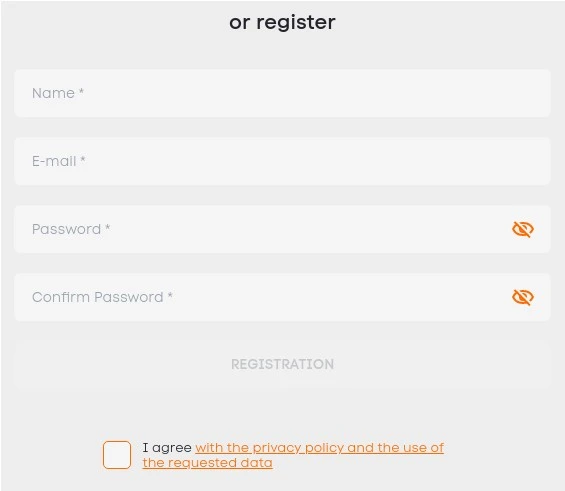 Image 2 Get a Yahoo email without number
2. To start with, choose a country of an operator, to which a number for receiving a verification message will be linked. Keep in mind that, in some countries, there can be restrictions on the use of certain services. In some cases, you may even need to activate VPN.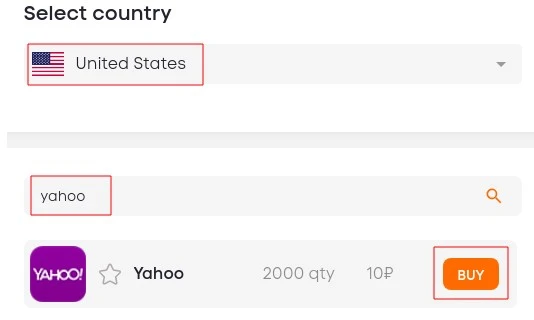 Image 3 Buy a virtual number for Yahoo
3. Click on the icon of the platform needed. In this article, we are focused on the creation of a Yahoo account without mobile number, but there are also other sources on offer, so, try at least a few of them!
4. Transfer funds to your balance via a convenient method (registration on Yahoo will cost you from 8 cents!).
5. After you get a generated phone number, go through the registration on Yahoo.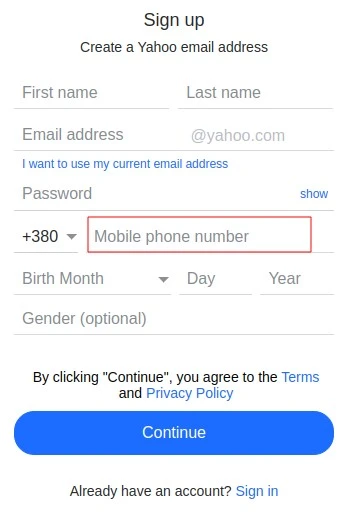 Image 4 Yahoo sign up without number
6. Use the code received from the system to complete this procedure.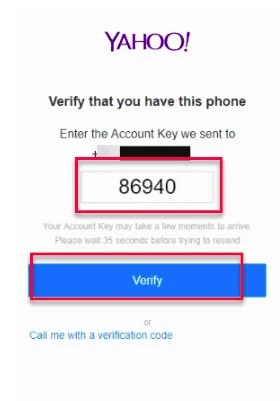 Image 5 Create Yahoo without number
7. Use a new profile at your discretion.
That's all, now you know how to make Yahoo account without number quickly and without any extra fuss.
Is Yahoo recovery without phone number possible?
Do you remember those times, when you could restore access to your inbox just by receiving a confirmation to your backup email address? Forget about that, today, you are allowed to regain fully-featured access to your account only with the help of your mobile number, otherwise, the security team will "eat you for breakfast".
However, if you lost the SIM card, which you used for the registration once and for all, do not get disappointed. Have a look at the previous chapter and recollect how to obtain a Yahoo email without phone number.
Keep in mind that there is a way out of any situation. You can always rely on your dear people and us. Use the information provided wisely and be well!