The monthly audience of the most popular Russian-speaking (and not only) social network is more than 100 million unique users. A variety of statistical resources provide astronomical figures for the service coverage of the population of Russia and other Russian-speaking countries. Not surprisingly, the social network is often used as a reference, because you can find almost everyone there. Therefore, today we will consider in detail how to search in VK without registering other users.
And if you are one of those who prefer to receive the full range of user opportunities of any Internet site and at the same time do not want to reveal their personal data, we suggest you use Grizzly Sms virtual numbers. With their help, you can register in any service you need, even banned in your country. The fact is that our service offers temporary numbers for SMS activation from operators in more than 200 countries around the world. Everything works quickly, in just a couple of clicks you pass verification in any social network or messenger. And most importantly - prices. We have a one-time SMS reception starts from 2 rubles. Waiting for you!
Search in VK without registration: working methods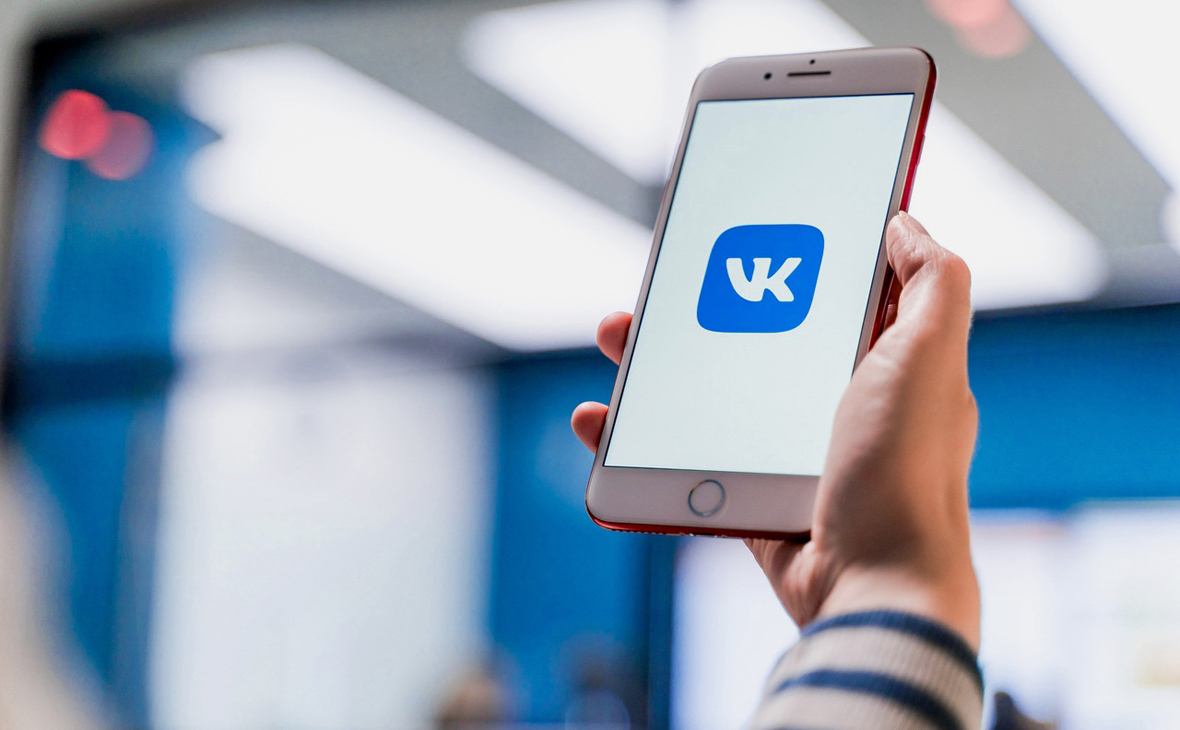 It's no secret that in VK, registering a new page without a phone (more precisely, without SMS activation by number) is impossible. And this is often inconvenient, since a free number may not always be available, or a potential user will be scared off by the need to show their real contact. It is for such situations that we tell you how to enter VK without registration and a password and find the right person.
We note in advance that there are several such methods. Feel free to choose the most suitable for you. Go!
Search in VK without registration on the "People" tab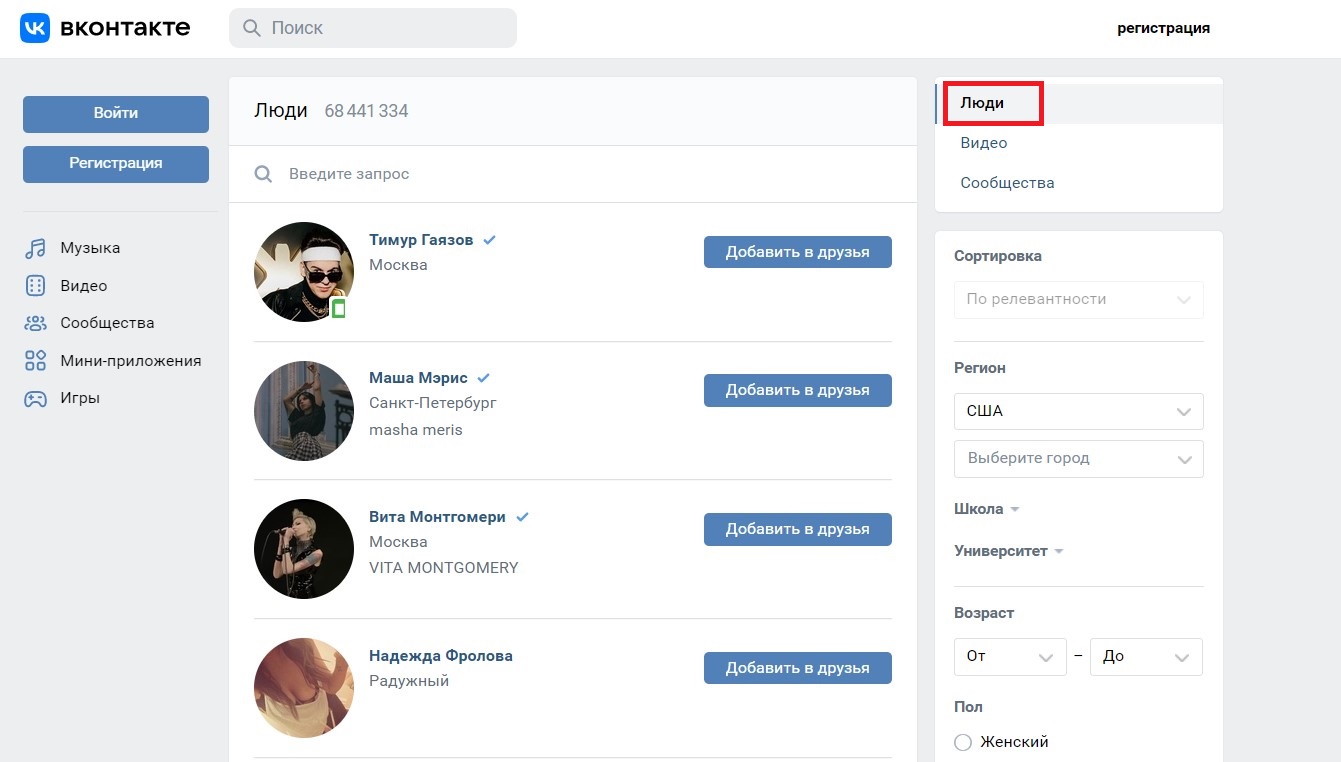 The most common way. You can watch any public information on VK without registration, including information related to specific users. To search for a person in this way, do the following:
Open the main page vk.com. Do not log in or register;
At the bottom of the site, find the list of available hyperlinks per line and click on "People";
A search page will open where you need to specify the data you know about the user you are looking for (first name, last name, date of birth, city, etc.). Next, click on the "Search" button;
If you're lucky, there won't be many options in the SERPs. And you can easily view in VK without registering the desired user. If the list is long, use the additional filters on the right.
If you have found the required user, go to his page. The main thing is that your friend's profile is not closed.
Search in VK without registration using a search engine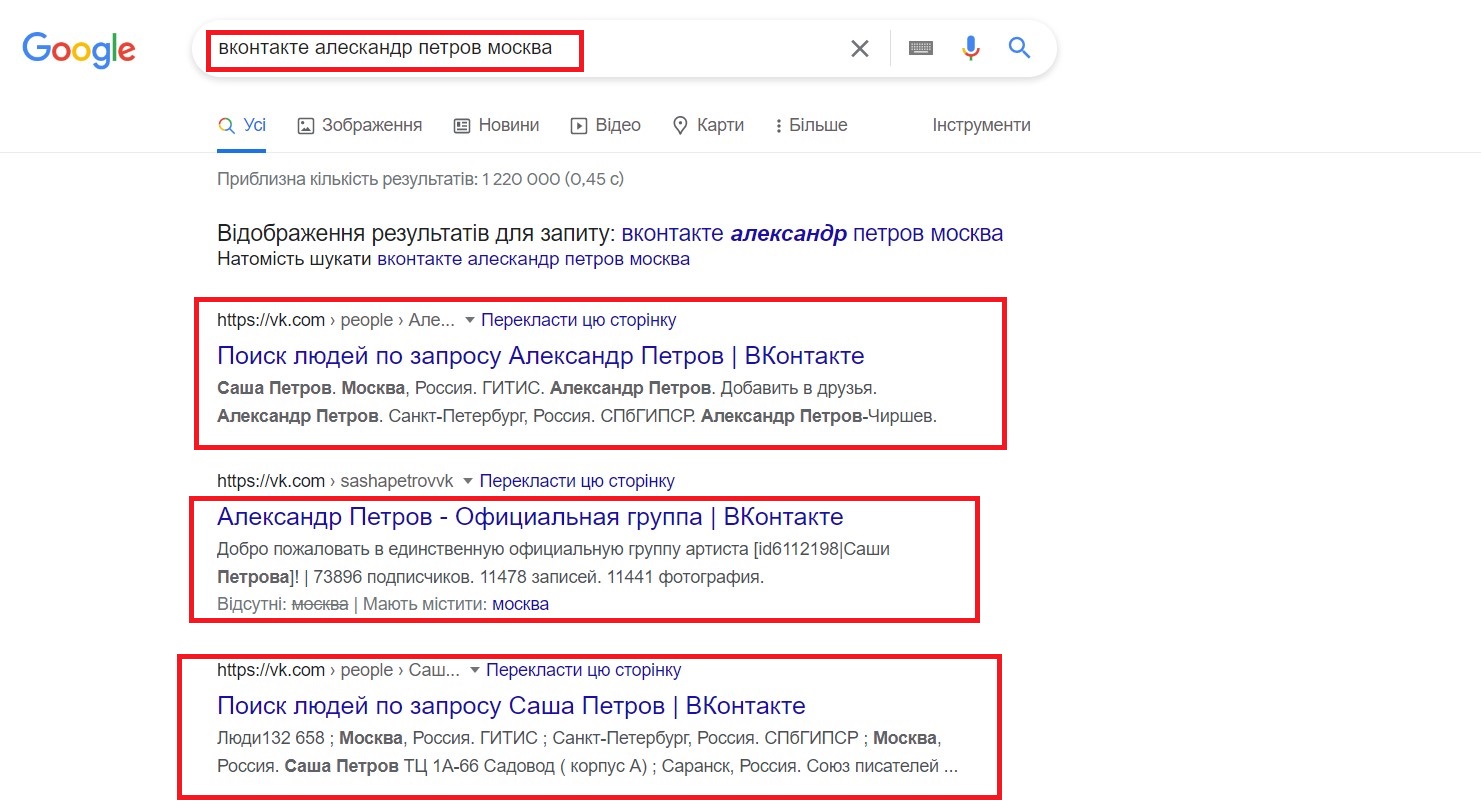 If the previous method did not give the desired result, you can use the help of Yandex or Google. These services have more powerful search resources than social networks, so you may be lucky and get the opportunity to view a page on VK without registering.
Just write in the search engine the name, surname, name of the social network (Vkontakte or VK), you can also specify the city. View the output, suddenly the required user will be in the list. You can also switch the result view to pictures/images. Then you will see photos of found people with links to their pages. Thus, it is quite convenient to view VK users online without registration.
Also, if you have a user photo, you can search by images. If this photo was posted by your friend, then Yandex or Google will easily find it.
Search in VK without registration using a specialized service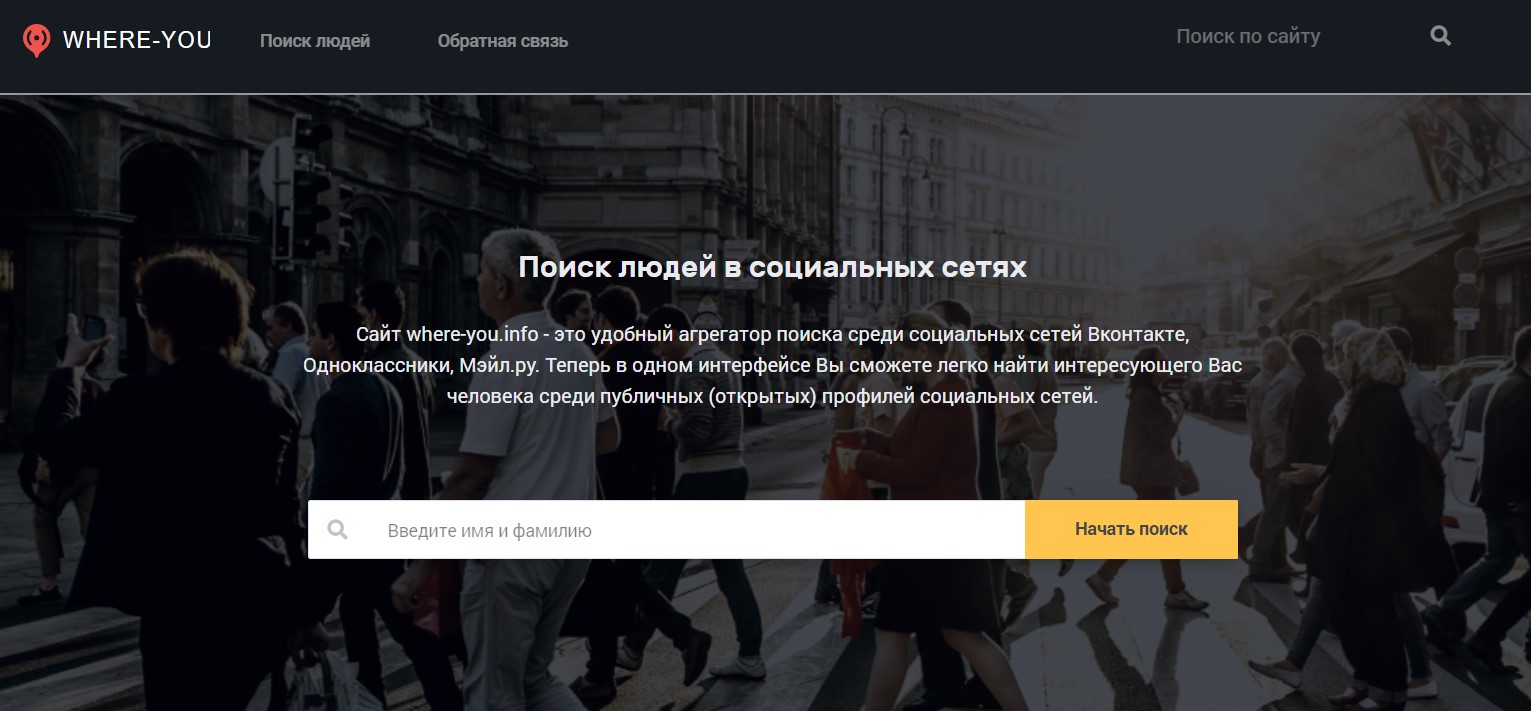 There are separate sites (the so-called social network search engines). For example, where-you.info. If you have not grown together with the previous two methods, then you are here. Here, VK-search for people without registration for free is like a hybrid of a regular search engine and a built-in search on a social network. You need:
Specify the user's first and last name;
Click on the search button;
Filter results if there are many.
The main emphasis of such Russian-language services is on searching in VK without registration for free.
Well, if you are desperate and no longer want to look for people on VK without registering, then here's a great option for you: for only 37 rubles, get a virtual number "Grizzly Sms" for this social network and create a working account with the ability to fully search for other users and view them information. None of your personal data will be leaked to the Web, because you only need an email address to work with us. In addition, you can try other sites. Search the Internet safely!