Authorization by phone number is both a useful and not very useful procedure. It's convenient as the login to your account is relatively securely protected from strangers. However, if you do not receive SMS code from Instagram in 2023, this can be a serious problem. In this article, we will try to describe most of these situations and offer ways to solve them.
We invite you to visit the home page of "Grizzly Sms" and get acquainted with the capabilities of our SMS generator. Wherever you would like to create a new account, our reliable virtual numbers will always help you. Try to verify a new profile with our help if you can't receive Instagram verification code from your existing account and you will not regret it. Simple, fast, inexpensive, anonymous and with a guarantee of authorization in your favorite social network!
SMS with a code does not come from Instagram due to the site's fault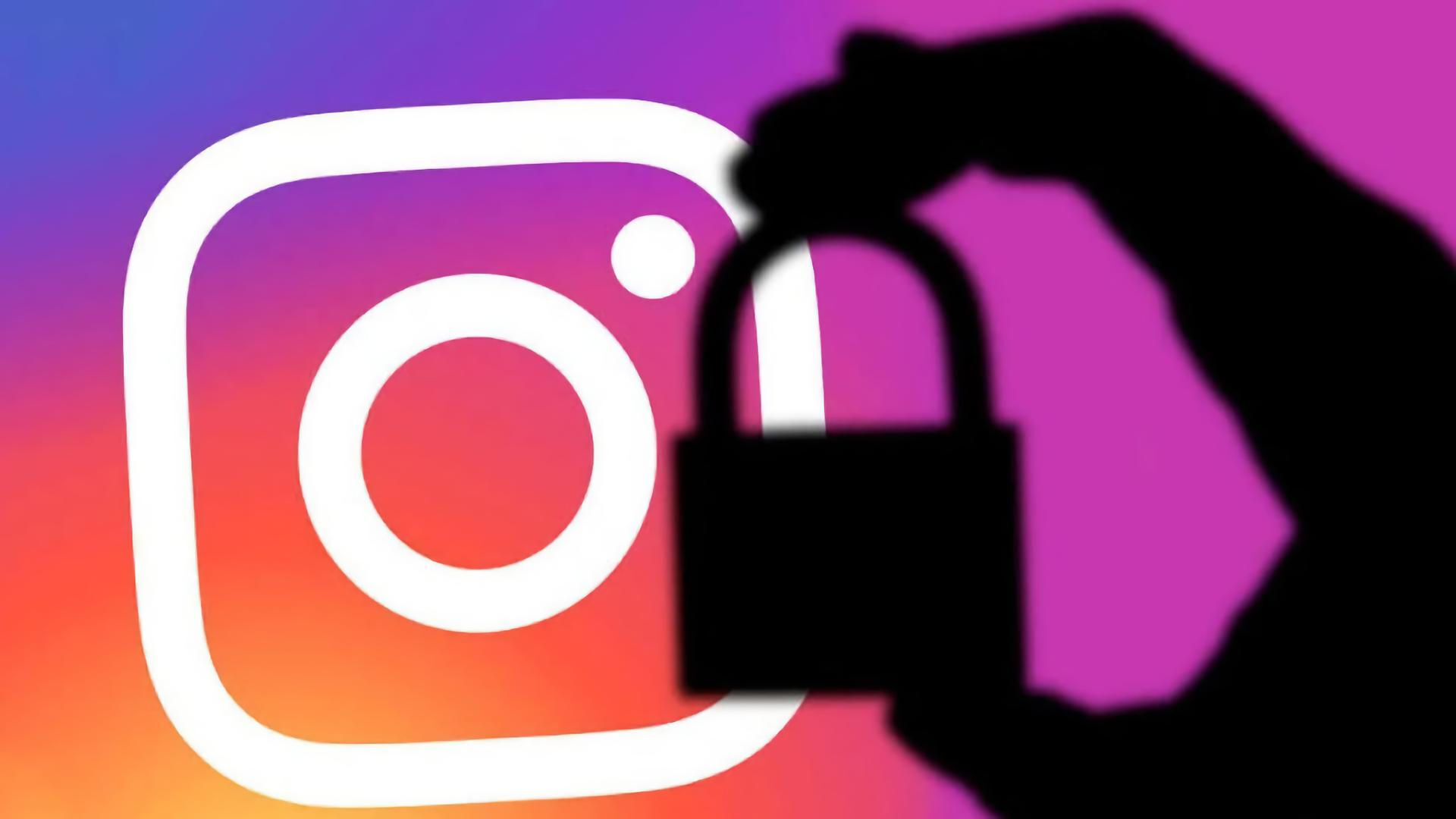 The most common situation (and the most obvious). The problem may be with the social network. But it's almost impossible to find out. When the service center of the site does not send verification messages to users, all that remains is to wait.
In addition, if you are not receiving an SMS from Instagram, you can try contacting the technical support of the social network, but this rarely solves the problem.
SMS from instagram 2023 does not come due to an error when sending the code.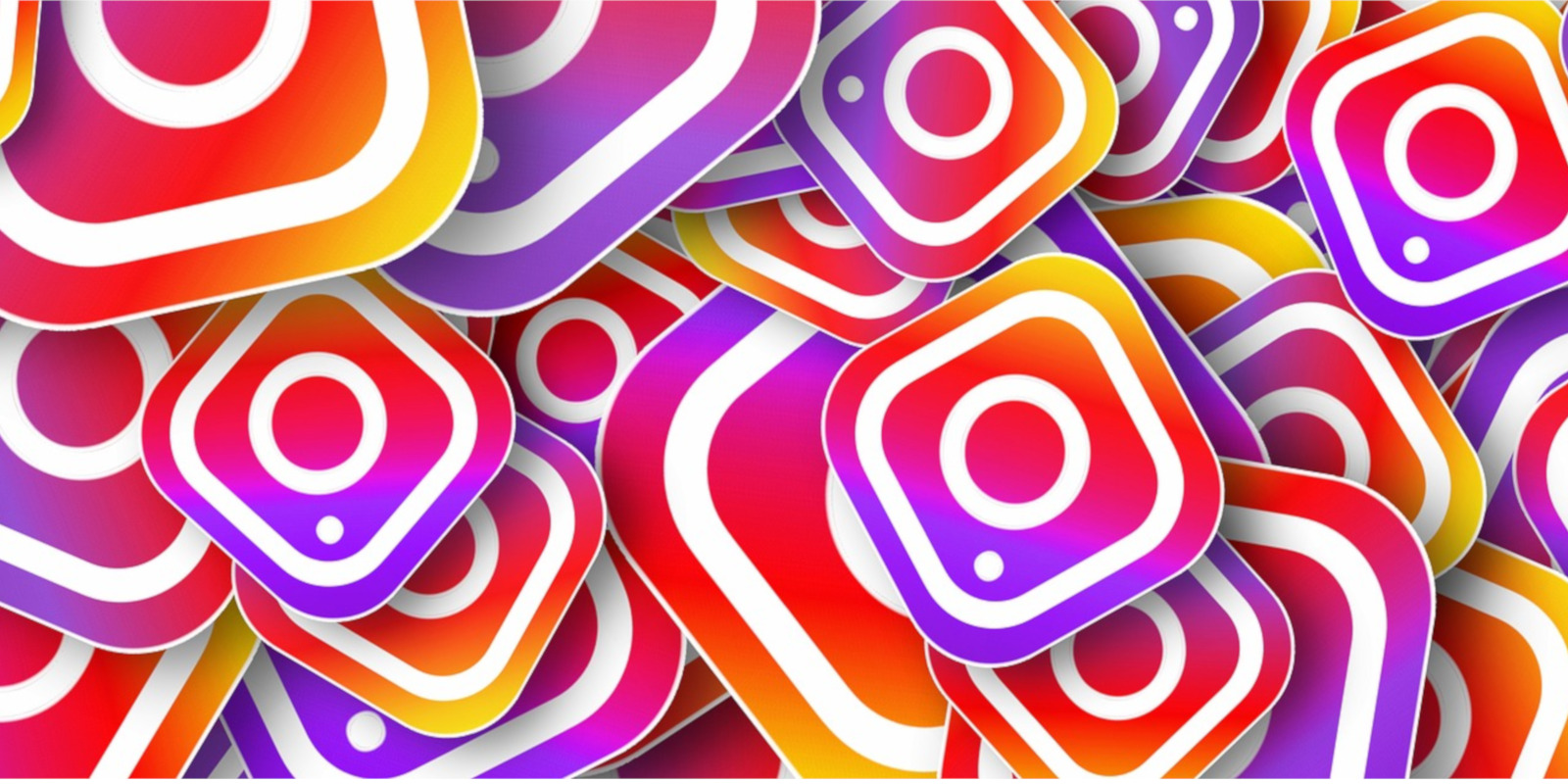 This is also a common situation. It most often occurs when a user has forgotten the password and requested it. This situation, unlike the previous one, has a clear solution. If you don't receive Instagram password reset SMS due to an error and there is no general failure in the operation of the site, then feel free to request the message again.
Sometimes it happens that there is no button to re-request SMS. We advise you to wait a bit. If the button does not appear or the message still does not arrive after a second request, then additional causes of the problem should be considered.
Not receiving SMS from Instagram: verification code blocking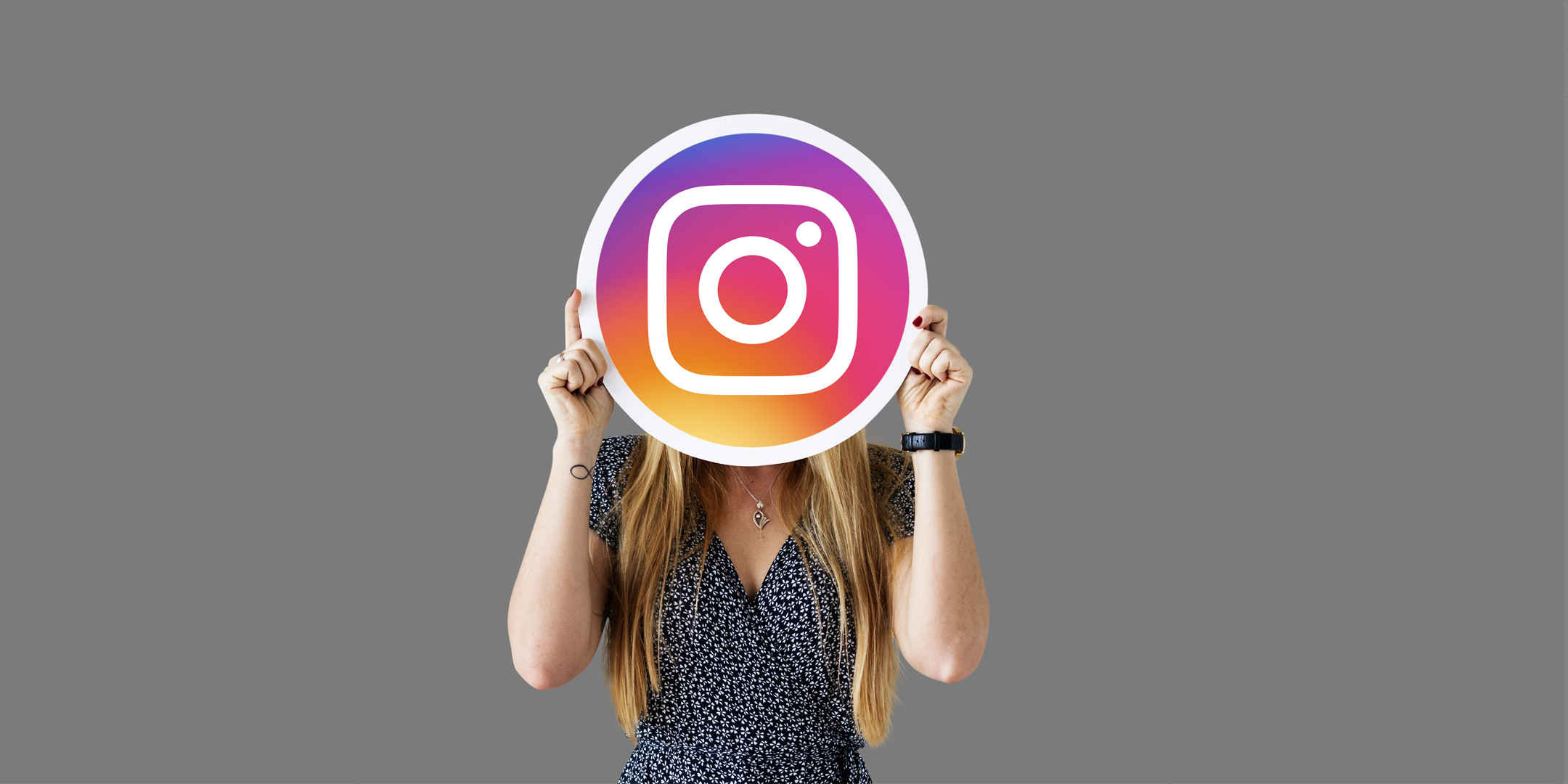 We are talking about problems on the part of the user. Sometimes SMS from online services end up in spam. All you have to do is to check the appropriate folder in your message storage on your phone.
Also, sometimes you can't receive SMS from Instagram due to the fact that the subscriber has activated the spam protection service of his operator. The only way to resolve this is to contact your mobile service provider.
Instagram confirmation SMS does not come: mobile operator failure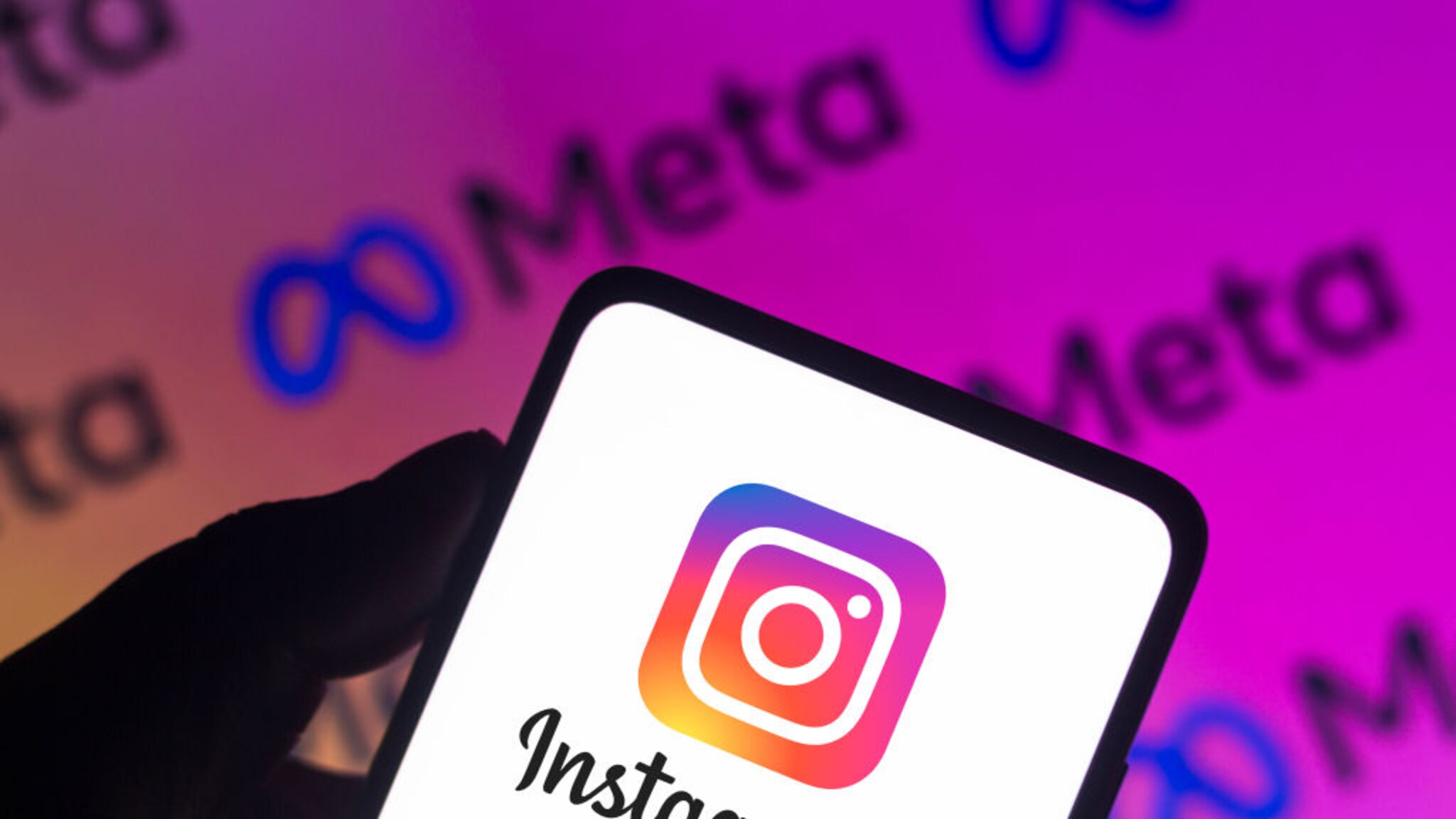 A fairly wide range of situations where the source of the problem is your mobile provider. It can be:
malfunctions in the mobile network;
mobile network overload;
no network signal;
failure of the message protocols (when other functions work, but messages do not arrive).
If Instagram password reset sms is not working to restore access to your account, then the only thing left is to wait for the operator to fix the problems. It usually doesn't take long.
How to restore Instagram if SMS does not arrive?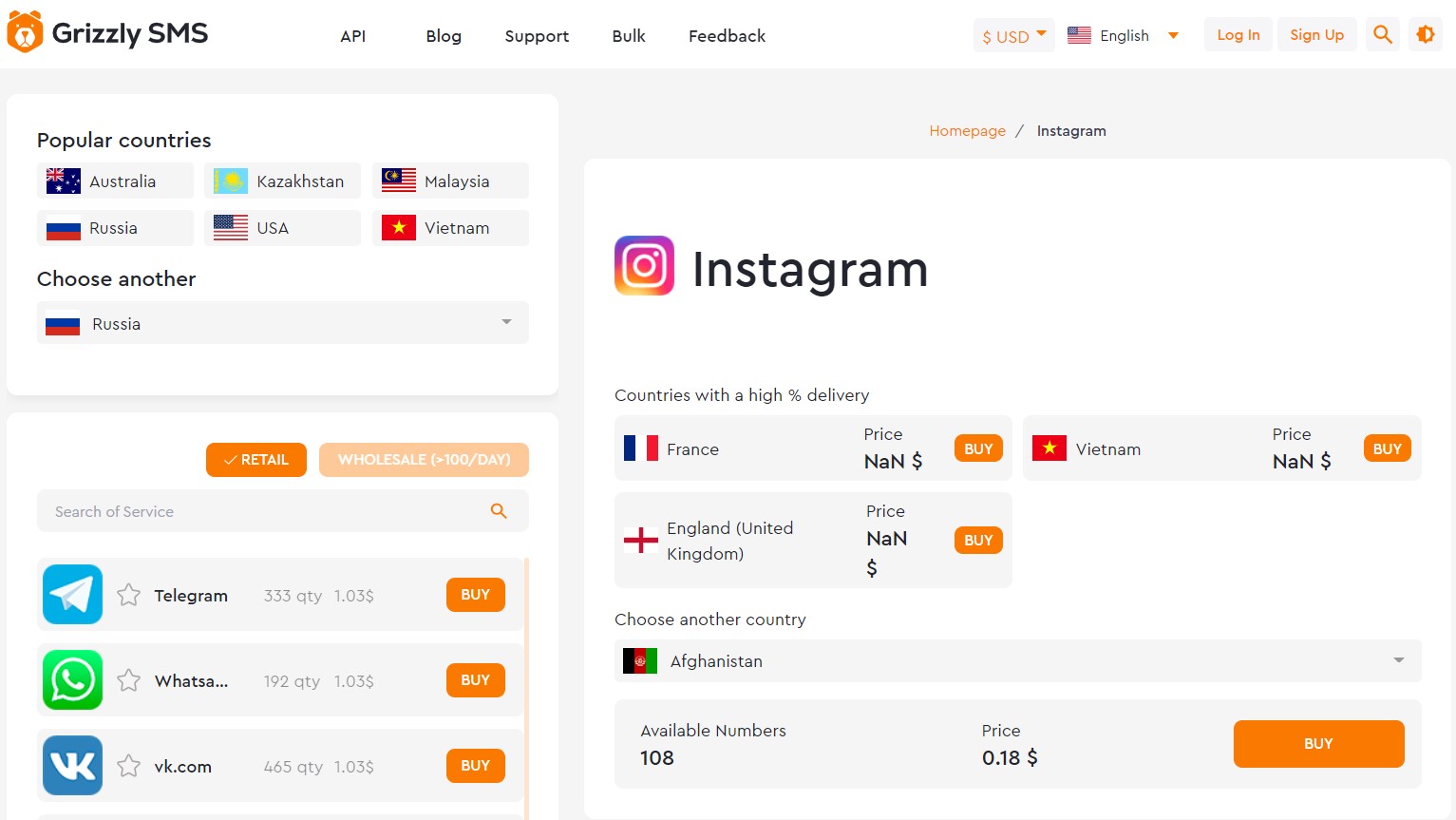 Of course, you can always try to contact technical support (both social networks and mobile operators), but, as we wrote above, this method rarely ends with a positive result. We also do not recommend that you restore access using an email message. This is a very insecure method, as e-mail boxes are hacked very easily.
If you are blocked on Instagram and do not receive an SMS code, we recommend using the "Grizzly Sms" virtual SMS activation service. You will definitely get access to the site, because we guarantee you to receive SMS. Otherwise, you will be offered a new number or a refund. In addition, we have for our clients:
a lot of inexpensive numbers for all purposes;
a wide range of Internet services where registration is possible with numbers from all over the world (we have telephone operators from more than 200 countries of the world);
even more favorable conditions for bulk customers;
we accept all kinds of payment methods so that you can use our services wherever you are;
user-friendly interface, high speed of the SMS generator, as well as competent support.
Activate your accounts with "Grizzly Sms" and no longer wonder why you are not receiving SMS from Instagram!