This website is one of the largest marketplaces in the world. In 2023, it performed several billion deals. It will not take you any effort to find goods to meet any requests. The most attractive benefit for buyers is advantageous terms during sales and promos. Sellers often offer their goods at 70-80% discounts. That ensures a good buy even when one needs to cover oversea delivery expenses. Are you searching for how to make Amazon account without phone number? Let us study this issue from all aspects.
Can one create Amazon without mobile number?
This marketplace takes the process of collecting data about potential buyers and sellers responsibly. The registration procedure is developed in the way, which makes the creation of a fake account complicated. When a user registers an account, he is required to disclose his mobile number or electronic address. At the same time, it is permissible to use a number registered in almost any country. As a rule, the location of a mobile operator is not an obstacle in terms of SMS receipt. Consequently, if you want to access Amazon without phone number, you just need to provide your email address instead. However, such an approach will not relieve you of problems in the future. The marketplace will keep on offering you to add the contact number on a regular basis.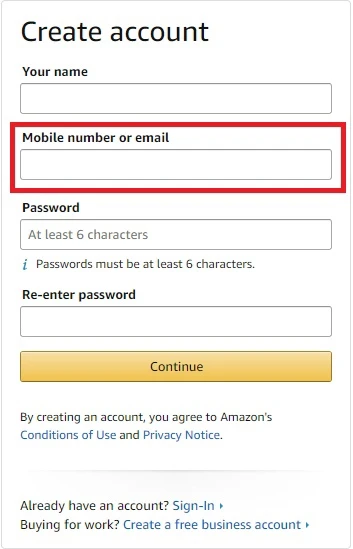 Image 1 Registration of an Amazon account without number
It is not advisable to try buying a SIM card or a ready profile. For registration on this platform, you can use a virtual number. Below, we will provide instructions on how to purchase it and how to utilize it for this marketplace.
How to sign into Amazon without phone number with the help of Grizzly Sms
There is a wide selection of sources, which specialize in such services. But the website Grizzly Sms offers optimal terms to clients. So, one must mention low prices, operable virtual numbers for Amazon, simple purchase producers, and many others. Let us describe the process of making purchases on our platform.
1. Create a personal account. As for private data, you will need to disclose only your electronic address.
Image 2 How to make Amazon account without phone number
2. To make purchases, deposit your balance in the personal cabinet.

Image 3 Create Amazon without mobile number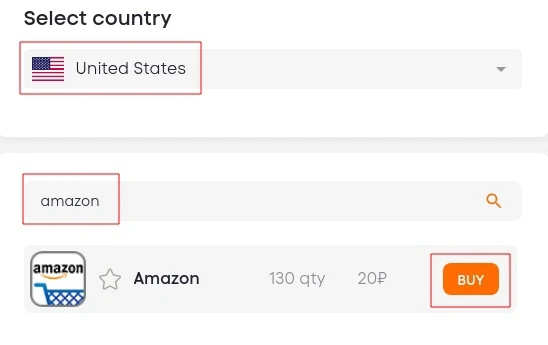 Image 4 Buy a virtual number for Amazon
The virtual number bought can be used for receiving an SMS with an activation code. You can find it in your cabinet in the tab "Active numbers".
How to login Amazon without mobile number
Speaking about preparations, if you live outside the USA, it is better to get an address in this country. This marketplace does not offer advantageous international shipping terms in most cases. And some sellers just do not provide such services at all. Thus, there are specialized services, which can help you in such a situation. Among the most popular ones, one can mention:
MyUS;
Shipito;
Shopfans;
USA2Me;
OPAS.
Now, we can move to the guidelines on how to make a profile at the marketplace itself:
1. Go to the page for logging in. Find the button "Create your Amazon account" at the bottom and press it.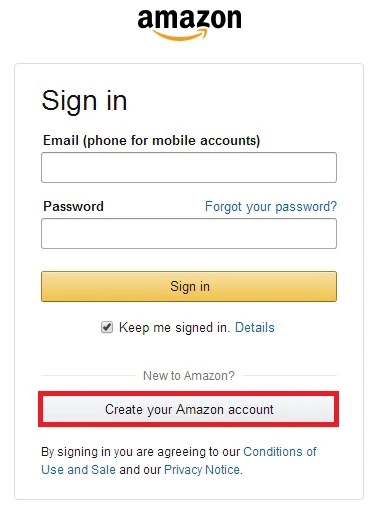 Image 5 How to login Amazon without mobile number
2. You will be directed to the form. Fill in the name, you want to use on the website, as well as the email address and password. Also, insert the number you bought before. After you press "Continue", the system will send an activation code to you. You can receive it in your personal cabinet on the website Grizzly Sms. Type it in the corresponding field and proceed with the next step.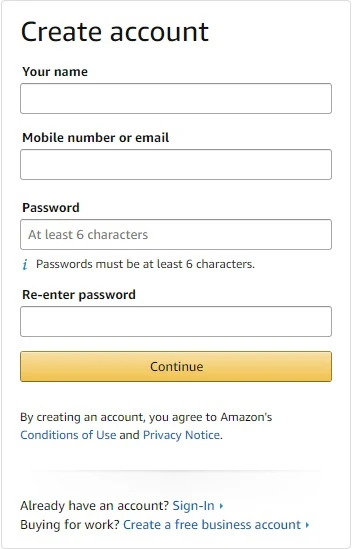 Image 6 Registration of an Amazon login without phone number
3. At this stage, you should specify the shipping address within the territory of the USA. Turn to one of the services, which we discussed above. There, you will find detailed information on how to fill in all the lines.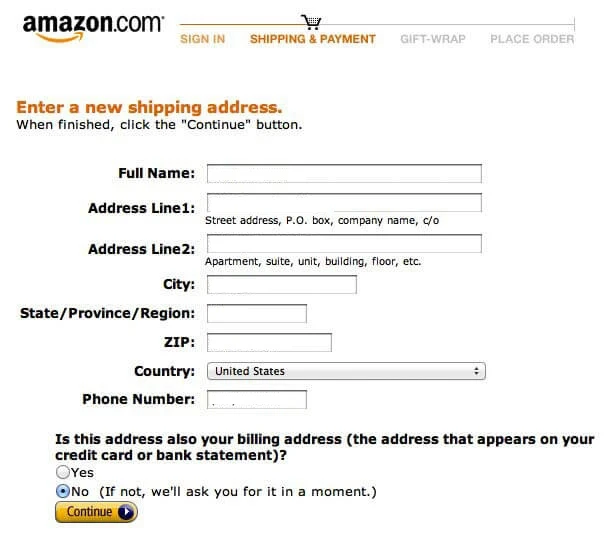 Image 7 How to sign into Amazon without phone number
4. In the next window, a user is offered to check all the information provided and make corrections (if that is needed). Leave the initial address and move on.

Image 8 Creation of an Amazon account without cell number
5. Specify the shipping method. Here, everything depends on the terms. If speed does not play a major role for you and you want to reduce expenses, leave "Standard".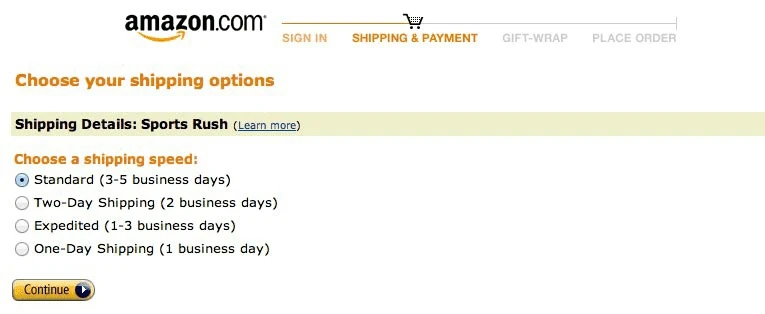 Image 9 How to access Amazon without phone number
At this point, your profile is completed and ready for use. So, you can start searching for and ordering goods you are interested in.