It is convenient when within one ecosystem you can solve all your problems. It is likely that this is what the founder of Kaspi, Vyacheslav Kim, thought when he embarked on the extensive transformation of the small bank "Kaspisky" with his partner and like-minded individual, Mikhail Lomtadze. As a result, they managed to create a technological "unicorn" (a startup valued at $1 billion USD), which became one of the fastest-growing IT businesses in Europe and Asia, a leading financial player in the Kazakh market, and a powerful transformer of Kazakhstan's digital industry.
Kaspi Ecosystem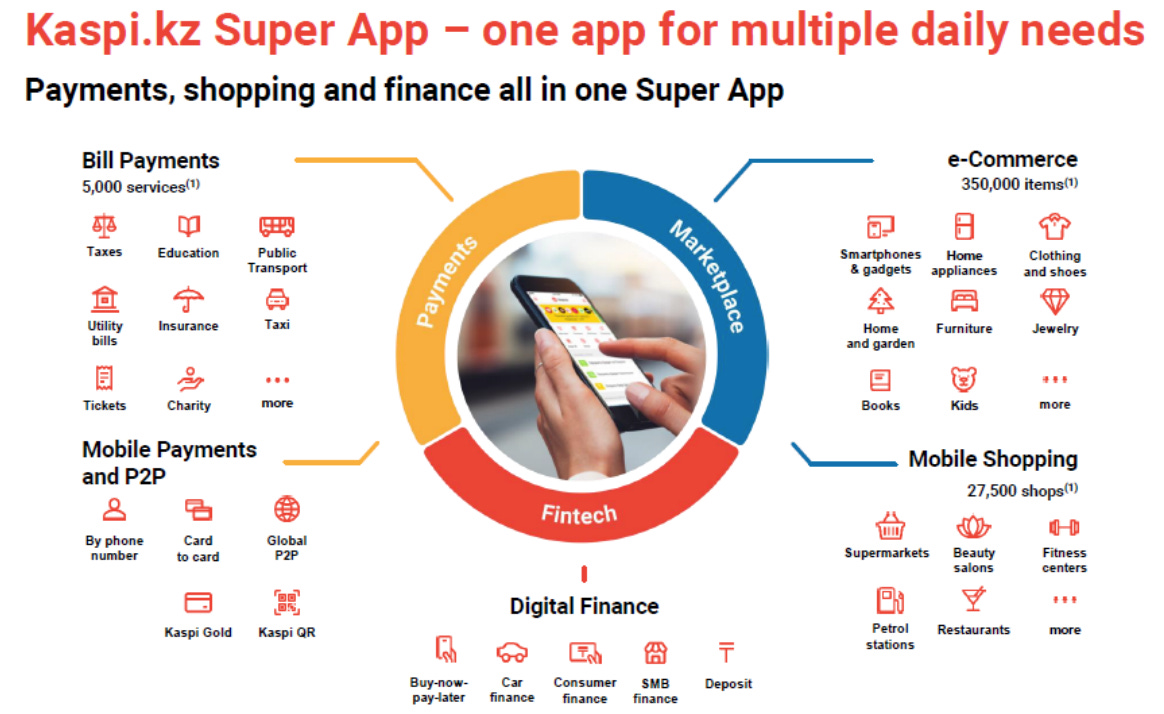 The official Kaspi website positions this service as a SuperApp - a single application with a diverse set of functions. Specifically:
Payment solutions. In the Kaspi Pay personal account, there are 14 types of services available: transfers via phone numbers and between cards, payment through QR codes, and more. In the second quarter of 2021, the revenue from payments increased by 92% to $480 million, and the profit increased by 121%, reaching $280 million.
Kaspi KZ store. The largest marketplace in Kazakhstan. The number of sellers on the platform increased by 130% to 60,000 in 2021, and the number of customers is 3.7 million. It is projected that the net profit from the marketplace this year could reach $216 million, a 267% increase.
Kaspi Bank. The company provides consumer lending services. The total value of this division increased by 456% to $2.3 billion in the second quarter of 2021, with revenue of $1.2 billion and a profit of $440 million.
Other services. Kaspi.kz also operates in the fields of tourism, delivery, and providing government services:
In August 2020, the company launched Kaspi Travel - an online booking and ticket sales service, as well as hotel reservations.
To carry out product delivery, including goods from their own marketplace, the company collaborates with 20 logistics firms.
The company's applications allow for receiving pensions, paying fines, taxes, and registering vehicles. The number of people using government services increased to 3.4 million monthly - a 390% increase compared to 2020.
Kaspi Pay: Service No. 1

Payments are the first and one of the key services of the company Kaspi. These services are divided into "mobile payments" and "bill payments." In total, 14 types of services are offered: transfers through phone numbers and between cards, payment via QR code, purchase of tickets, and contributions to charitable funds.
By creating its own payment gateway, Kaspi Pay, like Amazon, has avoided potential costs for integrating third-party solutions and can charge fees for using its own, according to the publication.
Thanks to the development of a variety of services, Kaspi KZ Pay has been able to attract both consumers and sellers. An example of this is the POS terminal market. In June 2020, the company served only 17,000 points, and its market share in Kazakhstan was 9%. However, these indicators subsequently increased to 180,000 and 51%, respectively.
At the same time, the company only generates revenue from a quarter of the payment volume. According to some experts, this indicates that Kaspi places more importance on creating services than just making revenue from them.
Kaspi Shop: Kazakhstan's largest marketplace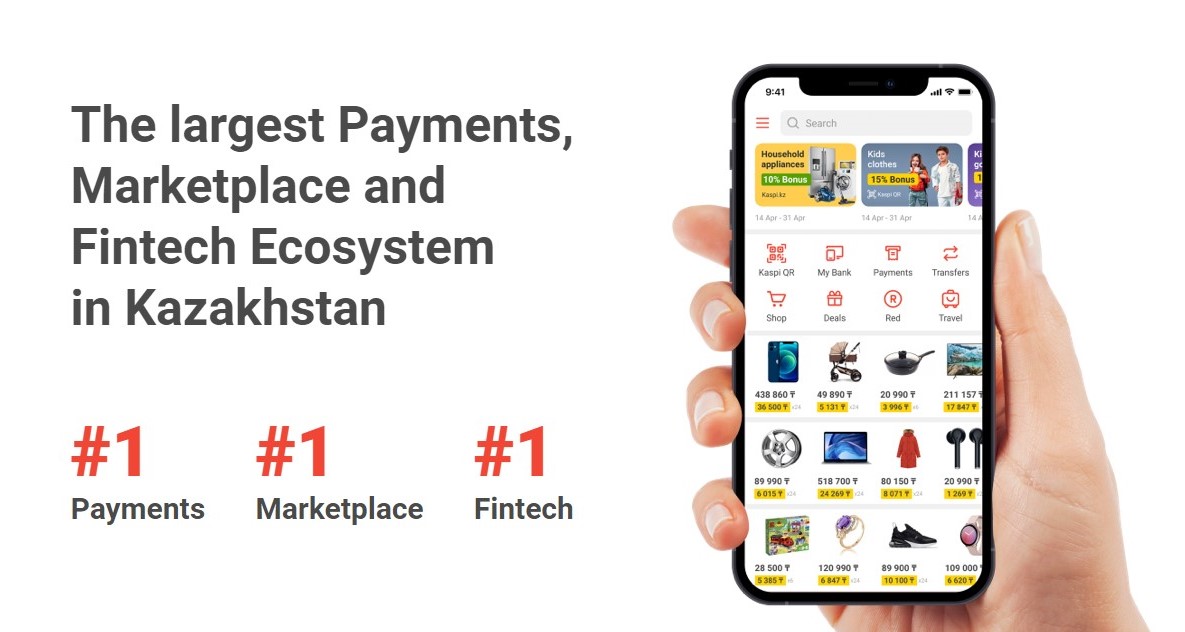 The overall sales statistics of the service include not only purchases in Kaspi Shop but also the purchases that customers make in physical stores through the application.
The company's marketplace has long been the largest in Kazakhstan and continues to grow. In the past year, the number of active sellers on the platform increased by 130%, reaching nearly 60,000. The number of active customers has reached 3.7 million.
Sellers mostly offer a variety of products, including smartphones and other electronic devices. However, during the pandemic, there has also been an increase in sales of home and garden products, as well as automotive accessories.
According to experts' estimates, the total revenue for Kaspi Sellers could reach $320 million, and net profit could increase to $216 million, an increase of 267%.
Kaspi Bank: Innovator in consumer lending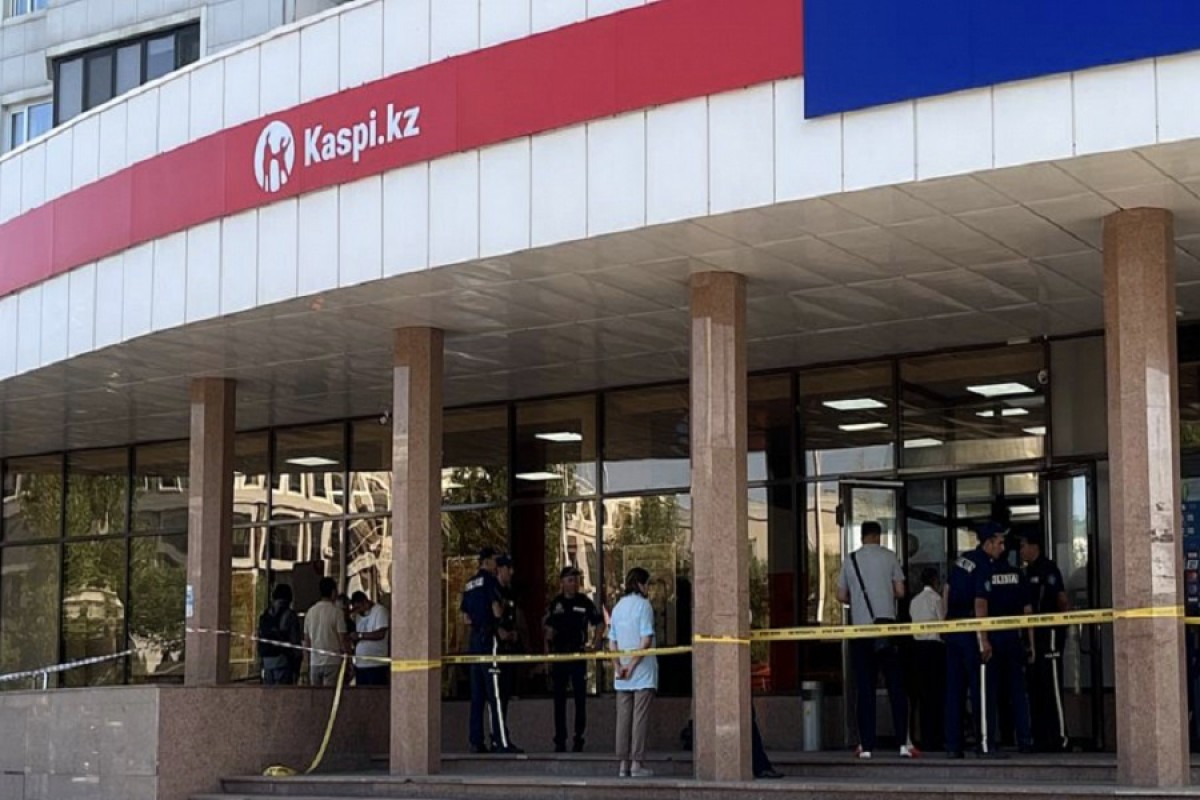 The essence of Kaspi Bank's approach lies in its speed and individual adaptation. The company provides funds to borrowers within five minutes and evaluates each loan application individually: some borrowers are offered long-term loans at a lower interest rate, while others are offered short-term loans.
This approach has allowed the company to maintain its market leadership for a long time, but currently, similar methods are being used by an increasing number of banks.
In the future, the company may increase the volume of commercial loans and auto loans, as both directions can become important for Kaspi KZ Bank.
The entire volume of the organization's total financial value consists of:
consumer loans, 39%;
BNPL loans (buy now, pay later);
10% - auto loans;
7% - microloans for entrepreneurs.
Kaspi Travel, delivery, government services

In the late 2010s, Kaspi showed interest in the delivery, tourism, and government services sectors. And it plays a significant role in the latter: the company provides a coronavirus card, registers PCR test results, provides access to pensions, fine payments, and vehicle registration.
Every month, 3.4 million active clients of Kaspi kz Pay use government services.
And the delivery service for products available on the Kaspi marketplace is even more popular among Kazakhs because:
the company collaborates with 20 logistics companies;
owns four warehouses for product sorting;
provides free delivery in 98% of cases;
54% of orders are delivered in less than two days;
Kaspi's logistics infrastructure includes 1000 couriers, 4500 merchants, 4 sorting warehouses, 14 delivery points, and 11 transport companies.
In August 2020, Kaspi Travel began operating in the tourism sector. It all started with the acquisition of the online booking and ticket sales service Santufei. The platform was launched in December 2021 and within just six months of existence, it gained a 26% market share, selling 505,000 airline tickets in three months and 55,000 train tickets within the first three weeks.
This product significantly increased the average check of one customer since users not only purchase transportation tickets but also book hotels and buy related products through the Kaspi service. This is how the super app works: it brings together various services and provides the user with access to them from one place.
By the way, among other SuperApps, Kaspi KZ did not get lost and took third place right after the Chinese WeChat. And it is ahead of Amazon, "Tinkoff," and PayPal!
Kaspi Business: further growth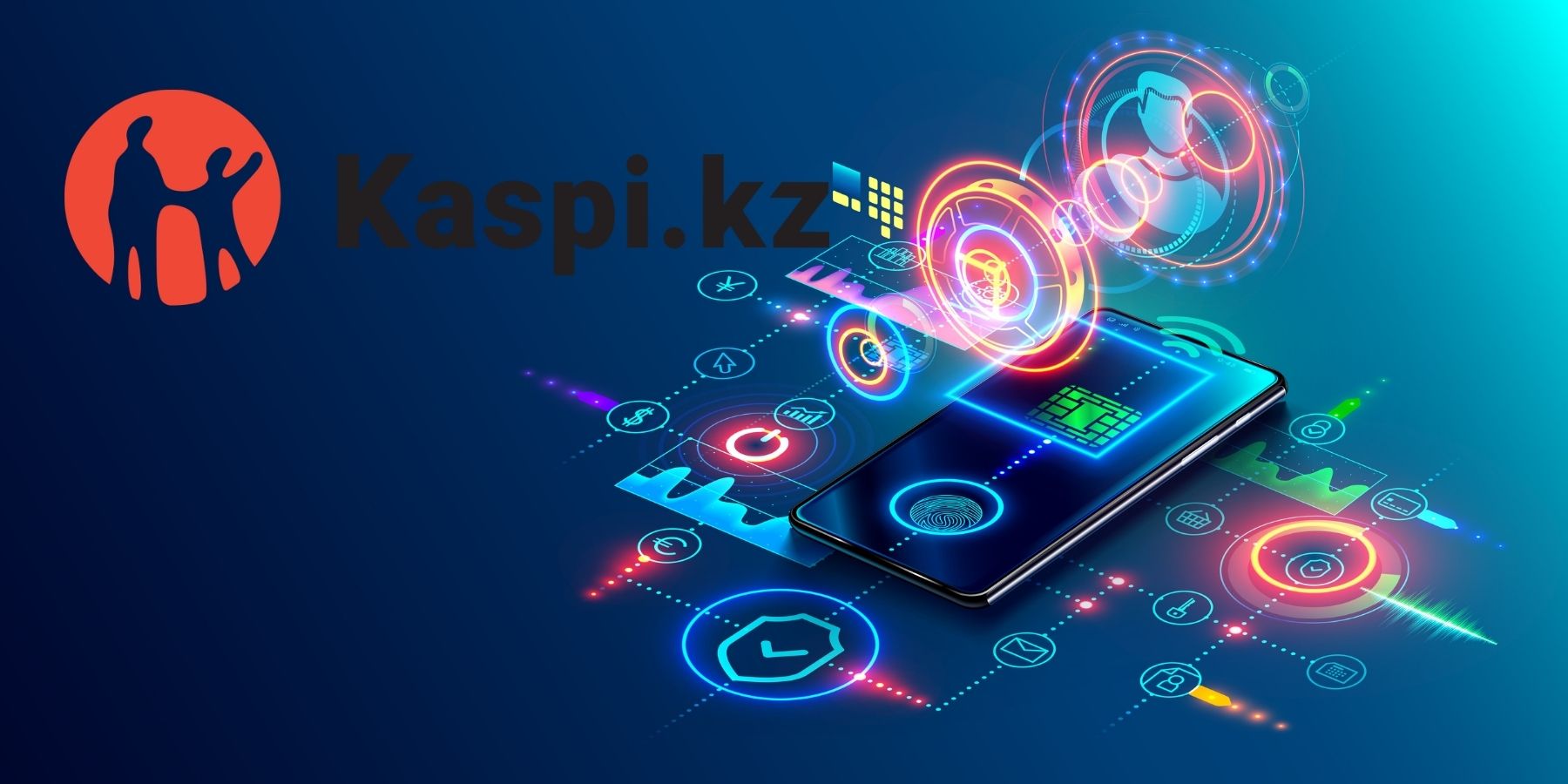 To ensure further growth, Kaspi plans to add new features, drawing on the experience of other services such as Tencent and Alibaba. These services provide users with the ability to stream music, games, taxi aggregators, and product delivery. In this aspect, for example, Kaspi Travel can play a role in collaborating with taxi aggregators and delivery services.
In the Kazakhstani delivery and transportation markets, the company "Yandex" previously dominated. However, after 2021 and the blocking of the Russian service for Kaspi kz business, new opportunities are opening up. Although it is likely to face competition from "Sitimobil" and DiDi Chuxing.
Given the overall financial focus of the service, Kaspi KZ plans to focus on developing its financial products. For example, the service may offer new investment tools to this segment, such as the opportunity to purchase stocks.