Once this site was just a local C2 C platform with dubious prospects. And today, thanks to the collaboration with Payeer, the service is increasingly interesting even to citizens of the Russian Federation who are actively looking for an answer to the question on Shopee how to order goods to Russia online.
It would seem that the Russians need another trading platform. But after studying the question, we realized who might be interested in doing business in the described region:
enterprising citizens who want to do business in Russia selling unusual goods from Asia. Despite the fact that Shopee sells household goods, household goods, beauty and health, computer equipment, toys, pet products - all this with a characteristic Southeast Asian flavor and will definitely find its buyer here;
businessmen who want to expand their business to the countries of the specified region. It is somewhat more difficult to do this than to conduct a Shopee in Russian online, but everything is possible with due perseverance;
ordinary citizens who prefer to introduce diversity into the routine process of consumption;
russians (and not only) who have relatives in the Shopee coverage area.
Next, we will gradually describe the procedure for working with Shopee. Delivery of Asian goods to Russia is a simple matter, if you follow the instructions below.
In the meantime, go to the main page and get acquainted with all the advantages of "Grizzly Sms". Our SMS activation service will help you create accounts wherever you want: even on Asian marketplaces, even in American video streaming. Buy virtual numbers and receive verification SMS messages on the best online conditions!
Shopee: how to order to Russia – algorithm
Instructions for Shopee delivery to Russia consists of two parts. It must be performed in the following sequence:
Preparation of delivery using a third-party service. At this stage, you need to create a profile in one of the specialized transport agencies that deliver goods from Southeast Asia, and reserve a place in their warehouse. You will receive an address that you will use at the next stage when working on Shopee.com . Delivery to Russia today is carried out by several offices, it's easy to Google from the name, we don't stop there. Note only that the cost of such delivery ranges from $ 30 per 1 kg with a package weight of up to 1 kg, $ 20 – with a weight of 1 to 3 kg, less than $ 10 if the package weight is more than 2 kg;[1]
Registration on Shopee. Delivery to Russia begins after shopping, so put everything you need in the basket and arrange the transfer of your purchases to the warehouse of the transport agency, which we talked about in the previous paragraph.
This is a general but fail-safe algorithm. However, there is one point in it that would like to dwell on in more detail before starting shopping. It's about registering to work with Shopee in Russian. About this in the next section.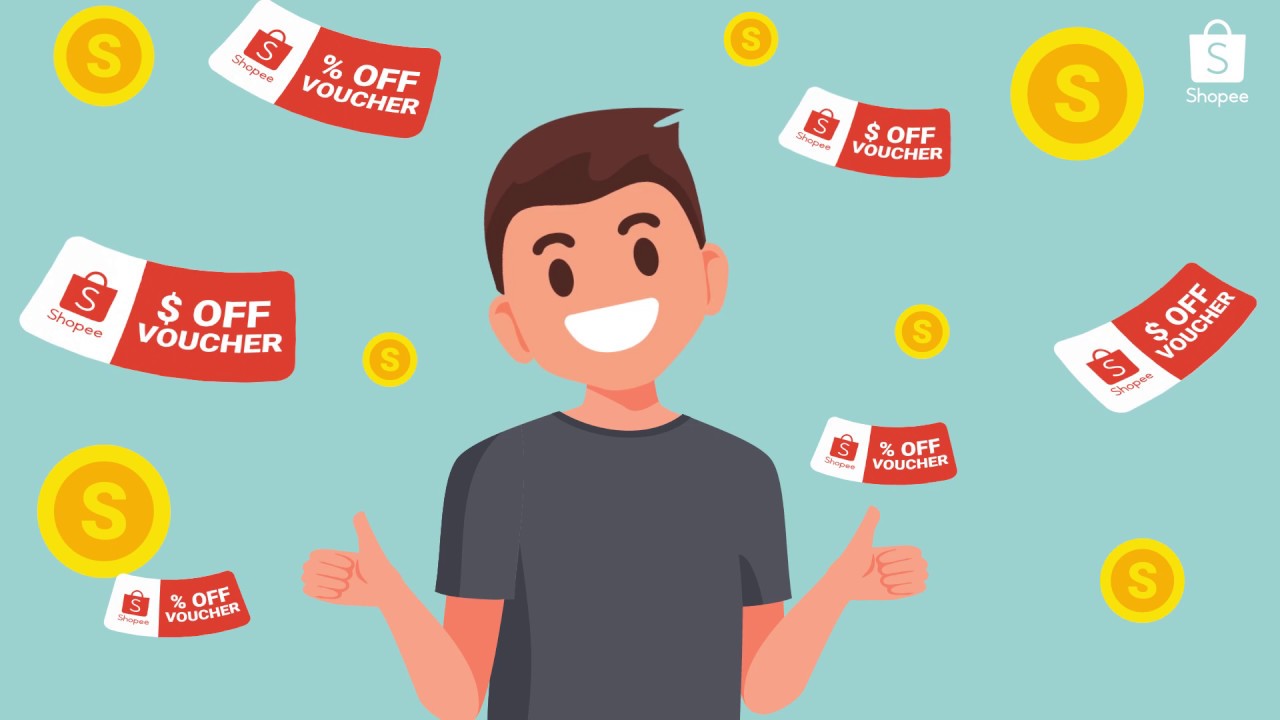 Shopee in Russian: registration on the marketplace using a virtual number
The fact is that since the service is local, in order to get full access to the site's capabilities, you will need an account corresponding to one of the countries that are presented on the Shopee website. The most rational way, thanks to which Shopee delivery to Russia is a reality, is to register on the marketplace using a virtual number.
And if you need a temporary phone for one–time or multiple SMS reception for activation, then you will not find a better service than "Grizzly Sms". We value our customers and help them get virtual numbers to register on any Internet platforms, using the capabilities of telephone operators from almost all countries of the world. Including Thai, Indonesian, Vietnamese, Filipino and other Asian numbers necessary for the topic of this article. Our prices will please even the most economical citizens, and technical support will help in any unforeseen situation.
So, to register with Shopee in Russian and start trading, do the following:
Log in using the link. You can use a social network account to log in (Vkontakte, Facebook or Instagram). For your convenience, it is possible to log in using only one email address;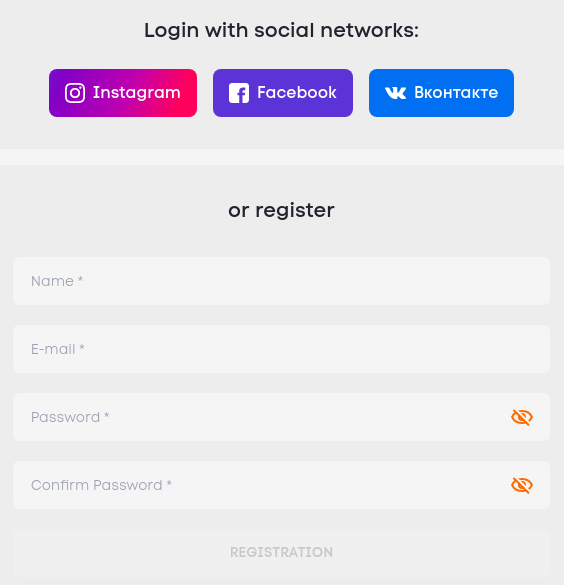 2. After authorization on the main page, select the country of the telephone operator to whose number the registration SMS will be received. You will easily find Indonesia and all other countries where the store operates in the list of available countries;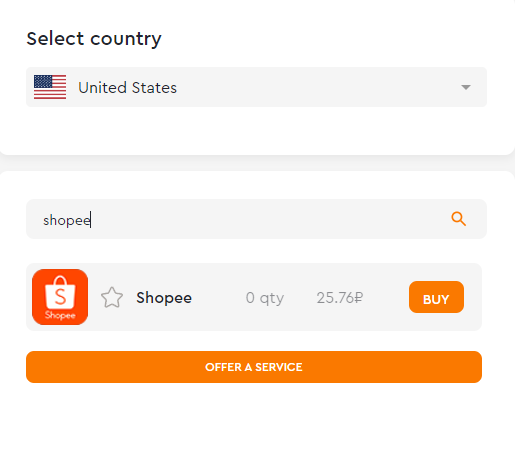 3. Next, select the site itself and check the cost of a one-time message reception (at the moment, this opportunity will cost you only $ 0.4!). In addition, look at the prices for other available services, suddenly it will come in handy;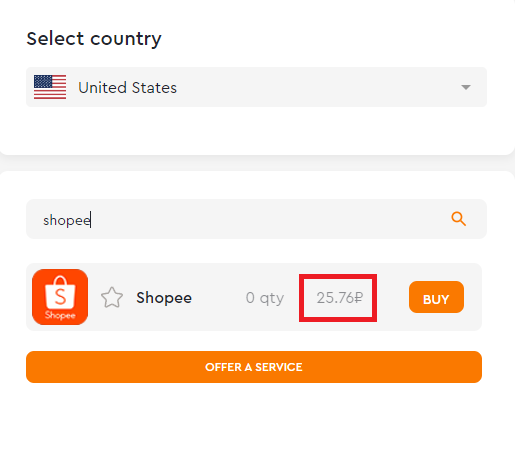 4. Top up your account in any convenient way. You have the opportunity to use Visa or MasterCard bank cards, Apple Pay and Google Pay payment systems, e-wallet and Payeer, as well as cryptocurrency;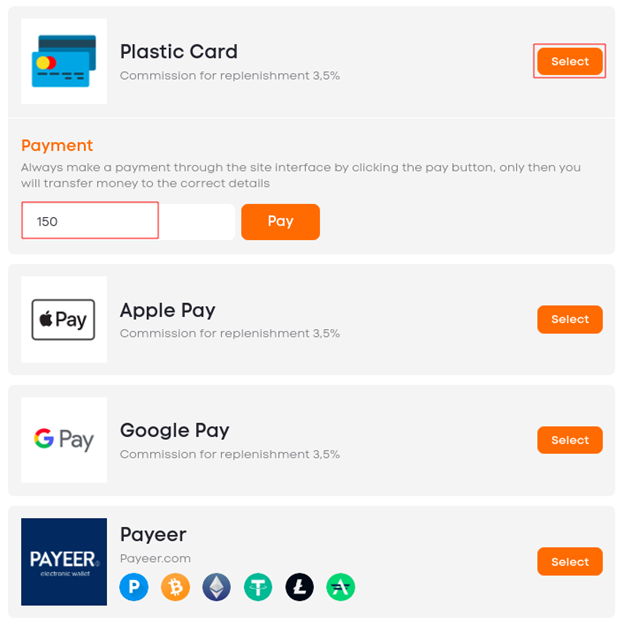 5. Go back to the service's election page and click on "Buy" opposite the Shopee icon;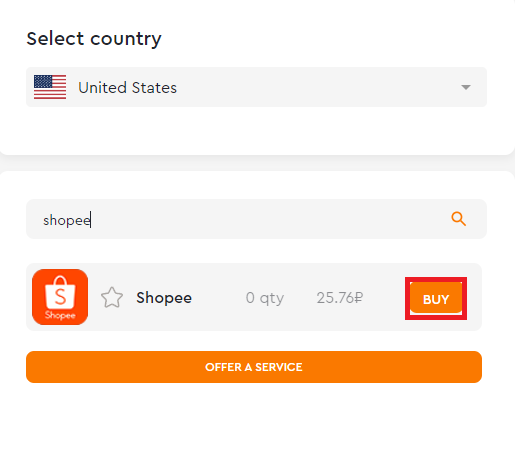 6. In the "Active Numbers" tab, you will find the generated phone number, which can already be used to register on the marketplace for subsequent Shopee.com delivery of purchases to Russia;
7. The verification message with the activation code will also be sent to your account on "Grizzly Sms". In other respects, registration on the service is standard.