Tinder is a dating service, which has managed to obtain a dominant position in this sphere. This app has won global fame, due to its simple interface and popularity among users. Even if one lives in a small town, one can choose from hundreds of profiles. Yet, it may happen that one will get a Tinder temporary ban or a permanent block. In such situations, there are several available solutions, which we will describe in more detail.
Your Tinder got blocked, but you cannot fix the situation? In such a case, you had better consider registering a new profile. For that, you will need a phone number. Here, the Grizzly Sms service will come in handy. On our website, you can buy a virtual number for registration on Tinder. Its crucial advantage is low prices.
What to do if Tinder blocked you?
Did you open the app and see this notification?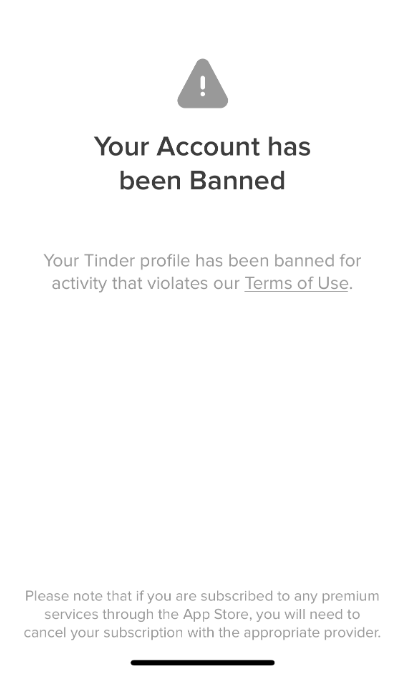 Things look black as even the administration of this source claims that there is no single procedure for removing the ban. Such a message means that you cannot use the phone number and Facebook linked to your old profile for registering a new account anymore. The list of possible reasons is pretty long, you can view it in the terms of use. One must also highlight that a premium status does not influence a decision concerning deactivation.
So, you are blocked from Tinder how to get back? You must turn to the user support service. Let us provide you with detailed guidelines:
First, you must take into account that you can no longer get in touch with the administration via your app. You will have to log in to your account on the website. There, you will need to go to the "Community" (click on the icon with three lines at the top of the screen).
Or you can just go to the home page and click on "Support ".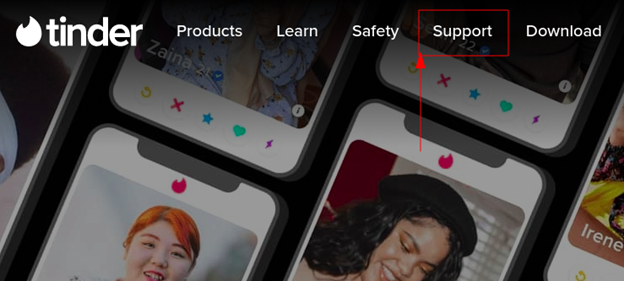 3. In the situation under discussion, you must choose the "Troubleshooting" tab.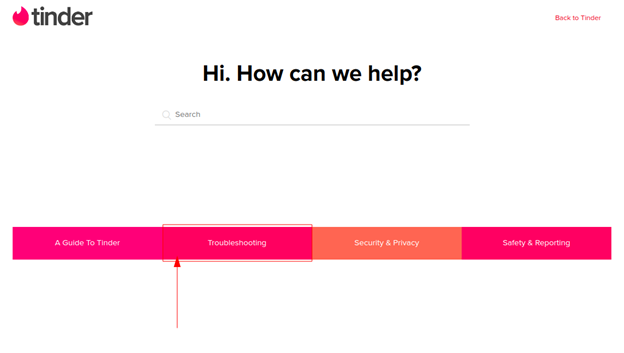 4. Select "My account was banned".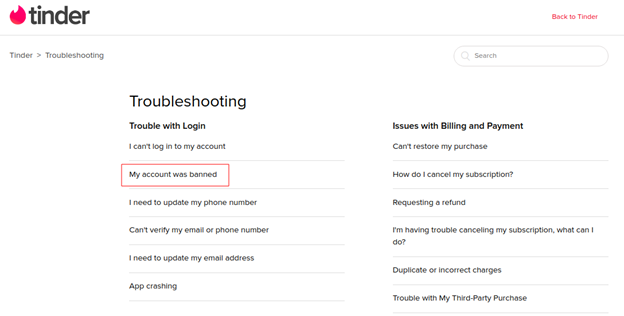 5. Describe the essence of the problem in the popup form. Add your contact information (your electronic address).
As it was mentioned before, if Tinder account is banned, a chance to restore it is minimal. According to the rules of the platform, you will be provided with a response within 3 days.
Shadow ban from Tinder
This blocking method is more tricky. A user does not receive any notifications or messages. Did you notice that you suddenly stopped receiving any appeals? Then, there is a risk that you are shadowbanned on Tinder. We will explain to you how to resolve that below, but, first, let us clarify how to detect this problem:
your searches by geolocation fail (you receive the message: "Try again later");
you cannot send any messages.
In both cases, the reason may be related to an Internet connection or geolocation detector failure. Take this factor into account. How to remove shadow ban Tinder? If your account is blocked in such a way, repeat the steps from the previous paragraph.
How to make a new profile if you are blocked by Tinder?
You will need to purchase a virtual number for registration. It is quite easy:
Open the registration page on the Grizzly Sms service. Use a profile on a social network or an electronic address. In any case, a user is guaranteed anonymity.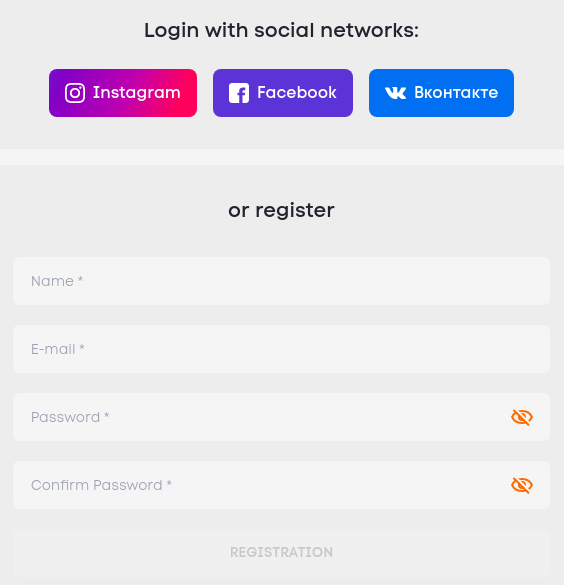 2. Press the "Top up balance" button.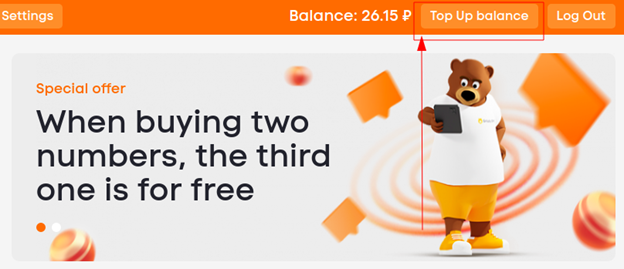 3. You will see the list of accessible options. There are such payment systems as Visa, MasterCard, Google Pay, Apple Pay, as well as cryptocurrencies. The size of the commission is specified in the corresponding description. After you make your choice, enter the sum in the corresponding line.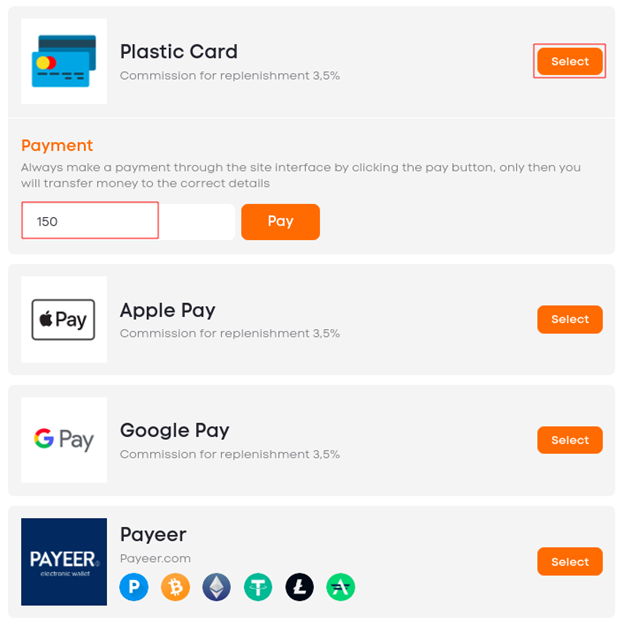 4. When your balance is replenished, proceed with a purchase. First, choose the country, then ― the platform. You do not obligatorily need to search for them in the list, you can just type the name, in which you are interested, in the search field.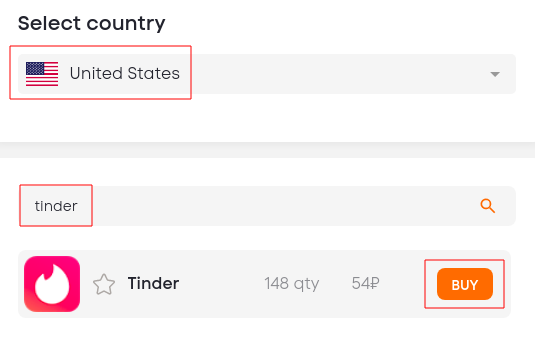 5. So, you've got a temporary number for registration at your disposal. That will allow you to bypass a Tinder ban by creating a new account. So, let us proceed to register on this dating site. Choose the "Log in with phone number" point.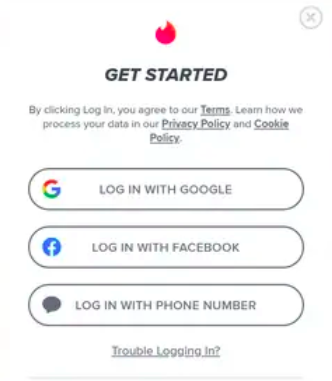 6. Enter the number, which you've bought in Step 4. Press the "Continue" button.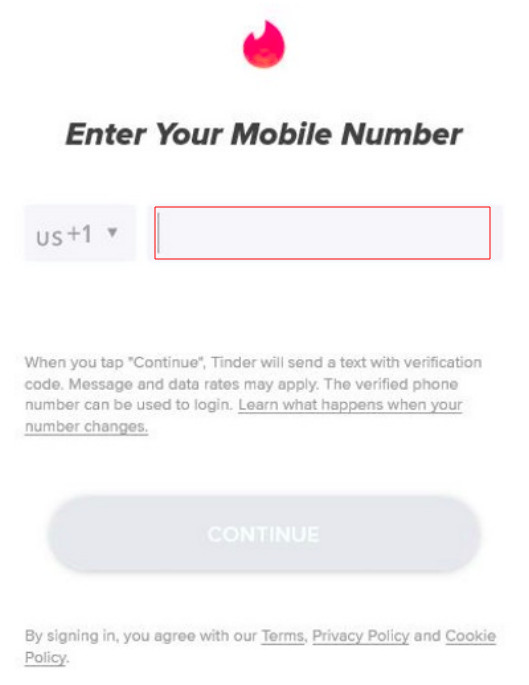 7. A message with a code will be sent as an SMS. To get it, return to the Grizzly Sms website. You will receive it immediately or within a couple of minutes. Open the message and copy the code. Insert it into the registration window. Now, your new account is created. You can proceed to fill in the personal data.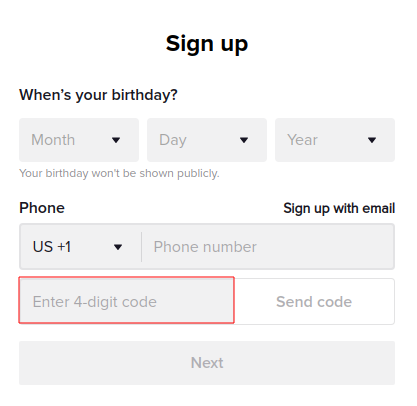 Remember the Tinder ban reasons. That will allow you to avoid this problem next time.