Instagram is acknowledged to be one of the leaders among social networks in terms of popularity. Every month, it is used by over 2 billion users. It offers a mobile version for any platform. Also, one can access it on a PC via the official website. Registration is free for all users, but one is required to provide one's electronic address or mobile number. We must also warn you that the system will consistently offer you to add your number in any case.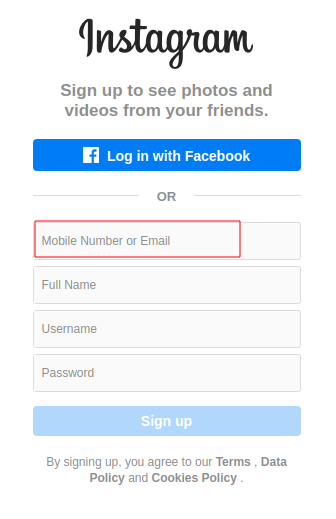 Why do you need to make fake Instagram profile?
What are the key reasons why one may want to get such a page on this social network? We must highlight a few options:
creating an additional account;
obtaining an anonymous profile, which is not linked to its owner;
mass registration for advertising one's business.
There are also other reasons for creating IG fake profiles, but they occur less frequently. It is crucial to take into account that one page can be linked with one number only.
How to buy a virtual number for an IG fake account?
One must stick to the following plan:
Make a profile on the website of Grizzly Sms. For that, visit the registration page. A standard method implies entering your email. Yet, there is a quicker option – one-click registration via social networks. There are the corresponding buttons for Instagram, Facebook, and VK. When you press any of them, your data will be imported automatically. Both of these methods ensure the anonymity and security of users' personal information.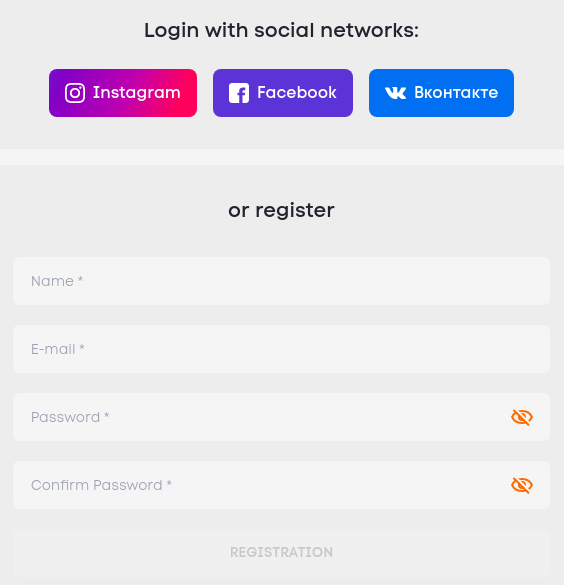 To obtain an opportunity to perform purchases, you need to deposit money into your personal account. Press the "Top up balance" button. You will see it in the top right corner of the website.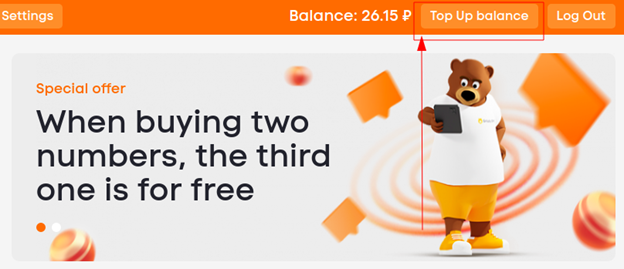 The menu with depositing methods will open. These are Visa, MasterCard, Payeer, Google Pay, and Apple Pay. Next to each of the payment systems, you will find details about the commission charged. After you click on the payment option you are interested in, you will see a special window. Enter the sum of the transfer.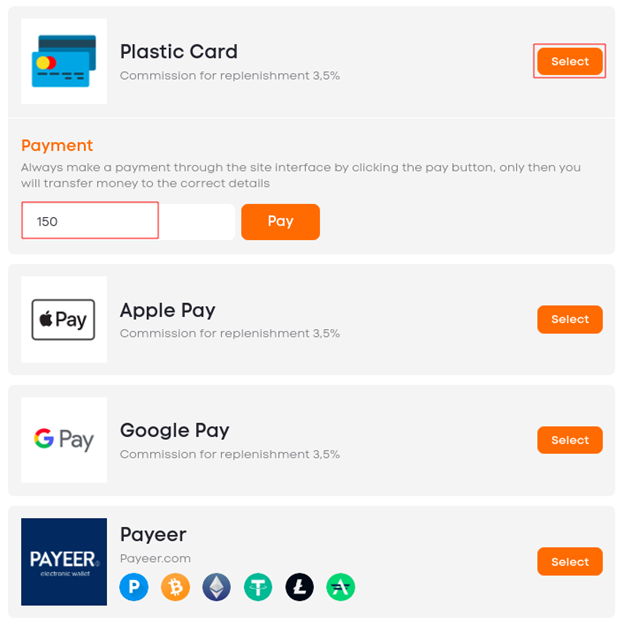 Now, you can purchase a number to make fake IG page. At our store, you should fill in two fields. For a start, specify a country of a virtual number, afterward – a service for which you want to sign up. The system will choose a match for you. Along with a suitable option, it will supply you with information about the quantity of numbers and their cost.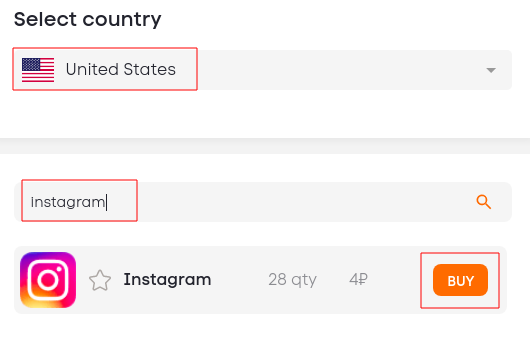 The task of purchasing a number (even along with the registration procedure) takes just a few minutes. Hereinafter, you will cope with everything with a couple of clicks.
How to create multiple fake Instagram accounts with the help of Grizzly Sms
With a virtual number, you can easily obtain a new page on this social network. Registering fake Instagram account names goes as follows:
Open the registration page and fill in all the lines. As your contact number, indicate the one you've bought earlier.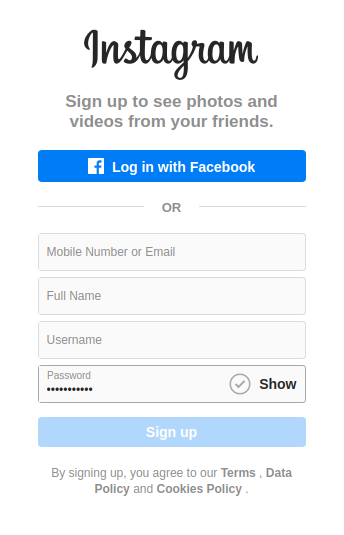 The network will send you a message with an access code. For receiving it, you will need to return to the Grizzly Sms website. It usually arrives either instantly or within a minimal time. Open the message and copy the 6-digit code. It must be entered in the registration form on the social network.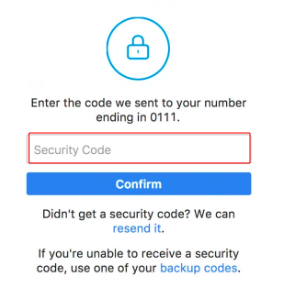 Your profile has passed verification. Now, you can fill in the personal information and make use of the entire functionality.
Why do we recommend you register a fake Instagram account rather than buy it?
On the Web, there is a vast selection of websites selling profiles on this social network. However, buying fake Instagram ID names is not profitable due to a range of reasons:
Security. No one can say for sure that an owner will not sell a pack of numbers to several people at once. Meanwhile, you can open an IG fake account with the help of a virtual number bought. That will allow you to be fully sure about its safety.
Reliability. Instagram is now actively fighting against fake pages. At the same time, sellers utilize specialized software to perform registration, which attracts unwanted attention on the side of the administration. But using our method allows obtaining a profile, which will provoke no suspicions.
Cost. It may seem that buying a fake IG is cheaper but that is not true. Taking into consideration additional time expenses and a high risk of ban, a general cost rapidly skyrockets.
To ask any questions about our service, you are welcome to get in touch with our support team.