The Vkontakte social network offers its users a comfortable environment for communicating, watching videos, listening to music, reading newsfeeds, and many other activities. It proposes a special verification system. For signing up, one needs to enter one's mobile number. It will be used for sending messages with confirmation codes. That procedure is required not only for registration. A similar protection method is applied when one tries to change one's password, recover one's profile, or update a range of settings. However, some users face a situation when Vkontakte cannot receive code in USA or another country. Let us discuss both this problem and the major solutions in more detail.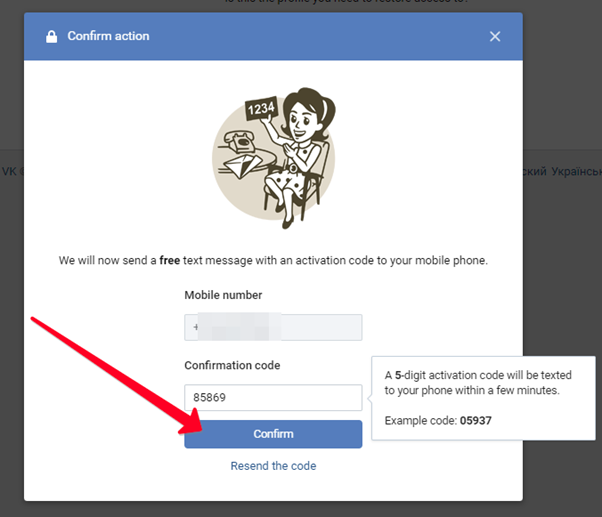 What to do if VK won't send SMS?
We should start by providing the most useful advice. Just try to wait a bit. There is a risk that VK doesn't send SMS code due to some problems on the side of the mobile operator or other technical issues. Make another try a bit later. Practice shows that this approach is effective in many cases.
Maybe, you've forgotten to press the corresponding button so that the system sends out a message. So, have a look on your screen, there should be a button like on the screenshot below.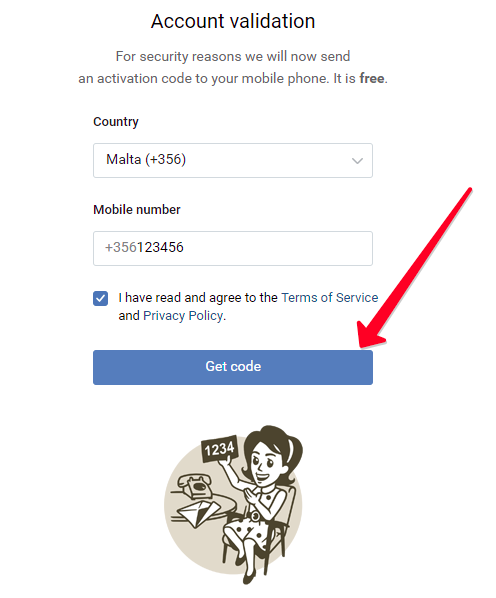 Some users forget about this latest stage and wait for a message in vain as it cannot arrive.
VK cannot receive SMS code for verification due to problems with a phone
The reason may lie in the problems with your mobile device. The bigger part of the difficulties is associated with old keypad models.
There is a risk that the memory of your gadget is full. Thus, open the folder with messages and delete unnecessary ones or even all of them. Then, make another try to receive a message.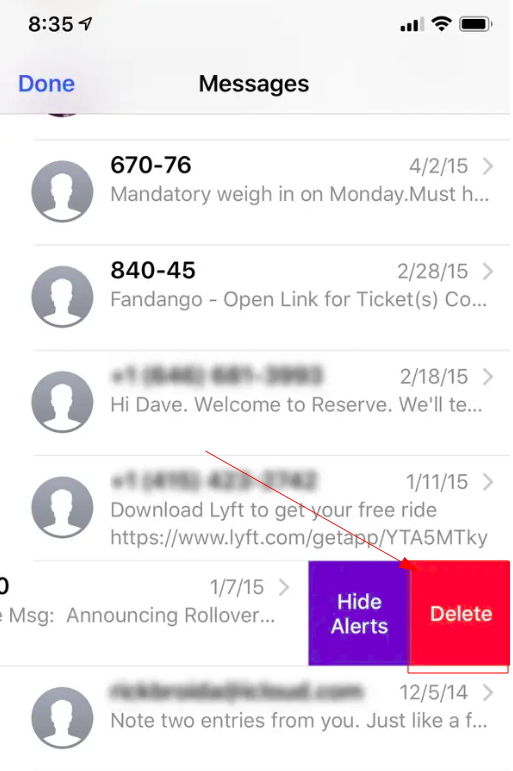 Try to send yourself an SMS message from another phone or service. If they do not come, the problem is related to your SIM card. You should pull it out and then install it once again. The most radical option is ordering a new card at the store of your mobile operator.
And the latest detail you should pay attention to is incorrect settings on your device. This problem is more common in smartphones operated by Android. Open the menu and find the "Applications" folder (or a similar one). Scroll the list up to the "Messages" point. Then, click on it.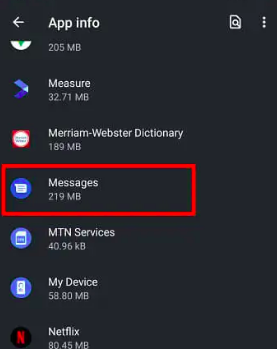 Scroll the next page down, we are interested in the "Permissions" tab. To open the pop-up menu, press the button in the form of an arrow. Choose the "Always allow" point. This function allows accepting messages from short phone numbers.
VK doesn't send SMS authentication code – fishing websites
There is a possibility that you are currently using a fake social network. Fishing websites just look like real ones. It is important to be attentive and enter the correct address of the source.

In case you've shared any personal information on such a fake platform, go to the official website of the social network immediately and change your password.
In some cases, the information in the settings file on your computer may be changed. Thus, go to the system folder and find the file named "host". Open it with any text program. Below, you see the lines which must be removed (the address is provided as an example, it can be different).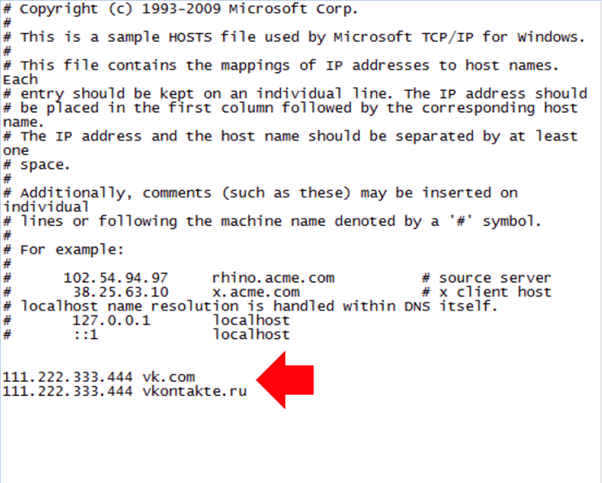 Here, we must also mention one more reason why Vkontakte won't send SMS code. That is viruses, which may have infected your computer. Hence, you need to check your system with a specialized program.
The code is sent in a private message
In some situations, a user may be not attentive enough. VK doesn't send SMS by phone number? Check where it must be sent. In case you use two-factor authentication, messages are not always directed to your phone number. You may receive them in the "Messages" tab in your profile on the social network.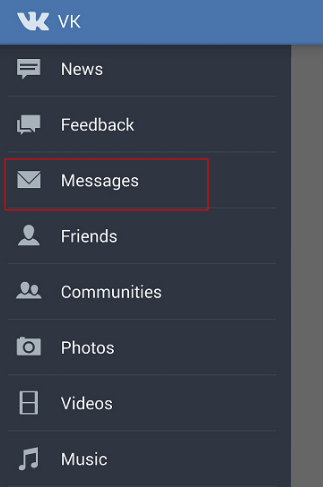 VK no SMS code 2023 – nothing helps
Have you already tried all the methods described above, but the result is the same? In such a situation, you need to get in contact with the technical support service.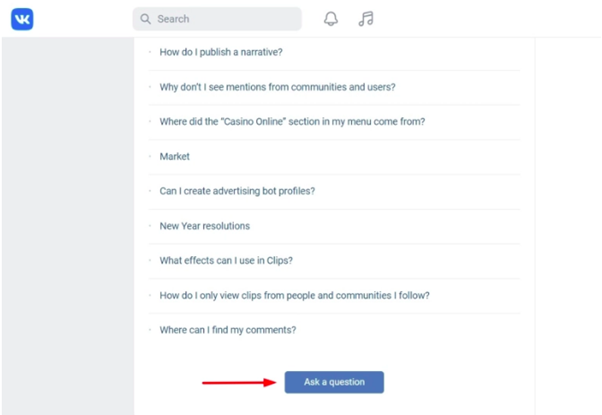 In your message, specify that Vkontakte won't send SMS messages to your number. Another option is to file a request for access recovery. All the operations mentioned are available in the "Settings" menu.