Modern Internet services, including messengers, can no longer work without sending verification messages to their users. Very often this becomes a problem, since each of us has encountered a situation where Viber activation code is nor coming on the phone. In this case, the service is unavailable, no matter how many times you click to resend SMS. Why this happens, how it can be fixed and what to do if nothing comes out - read this article.
Viber does not receive an activation code: reasons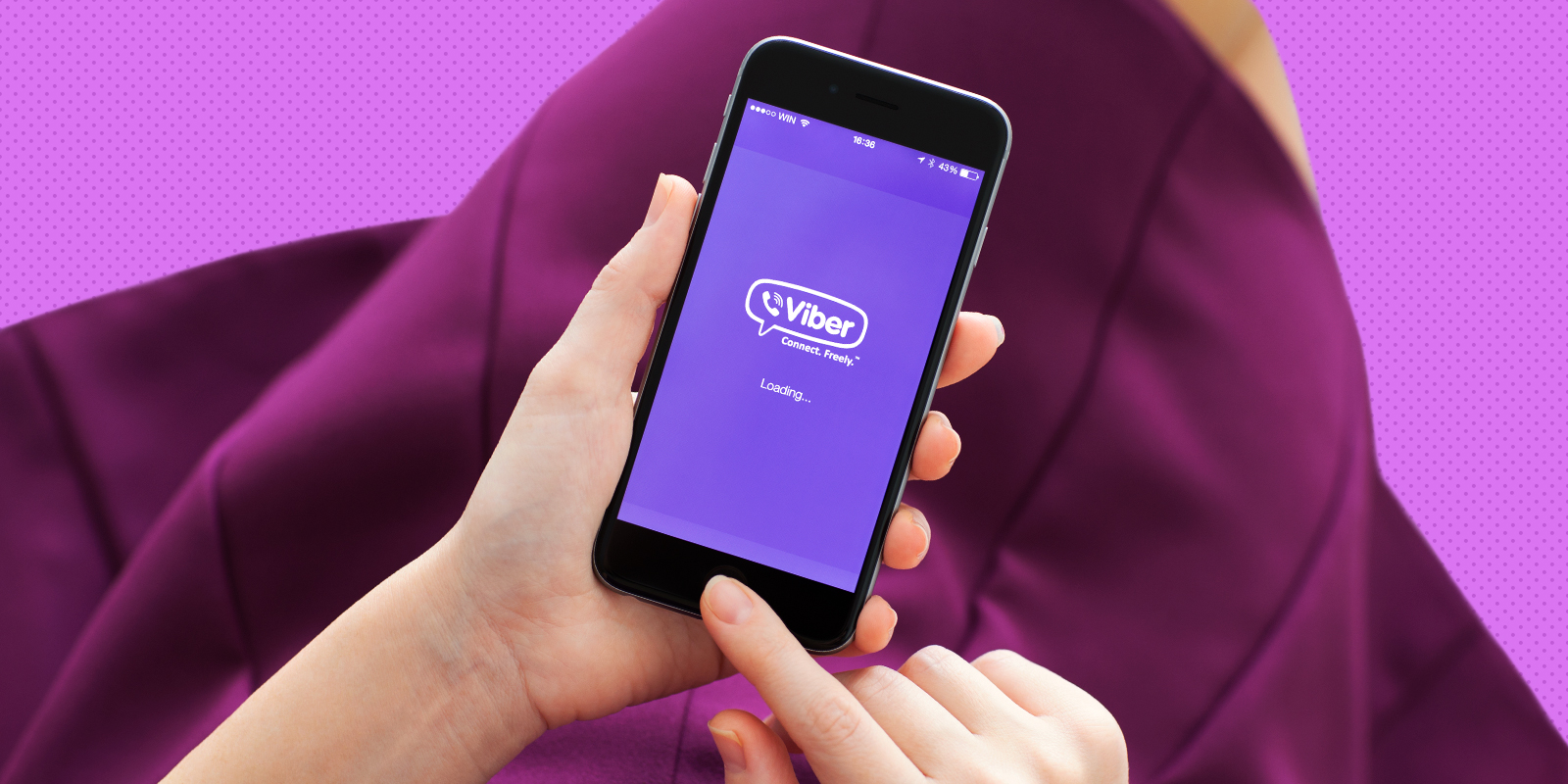 In fact, there are a lot of reasons why Viber doesn't receive the activation code. Let's consider all (or almost all) with a detailed description and options for solving the problem:
You didn't wait long enough for a message. Usually SMS with a code arrives within 20 seconds, but the normal time can reach 2 minutes! Do not rush to click on the resend button, because if not enough time has passed, there is a high probability that you will not receive what you want. Most often, in such situations, you just need to wait until the service servers unload a little;
The next reason for the problem can also be solved by waiting. If there was a malfunction in the service, and therefore there is no Viber SMS does not come, you should wait until the messenger workers fix the problem;
Just inattention. Because you could simply not click on "Next", which would activate the sending of a message after you indicated your phone number. Click on it;
Due to the large spam flow via SMS, it is quite likely that the smartphone is full with incoming messages. Your device cannot accept and save the new one. Take some time and clean your phone memory;
Another problem when the user is attentive. Sometimes Viber doesn't send activation code because you entered the incorrect phone number. Return to the previous step and check the entered number;
Sometimes the reason for the incorrect operation of the entire messaging system is a mismatch between the network settings and your phone (for example, the time and date are different). To fix this problem, you should switch these settings to automatic mode;
Failure of the mobile network. During busy hours, traffic flows are overloaded, there can be disruptions in the mobile network. This causes poor communication, slow Internet and failures in receiving messages. Wait a bit until the activity of other users decreases;
Another problem can only be fixed by a repair or a trip to an electronics store. Sometimes Viber is not getting activation SMS code due to a problem with your device. If you do not understand mobile technology, it is better to entrust the correction of the situation to professionals;
Finally, even if your smartphone is ok, there may be problems with the SIM card. In a number of situations, this is why there is no Viber SMS. Here you can't do it with repair, you will have to buy a new one and restore your phone number, answering a lot of operator's questions and waiting for several days, or put up with changing the number.
If you have checked all possible causes of the problem and stopped on the last one, read the next section, which describes how to bypass the need to run to the store and buy a new starter pack if the Viber activation code is not received on iPhone.
SMS from Viber does not come: use a virtual number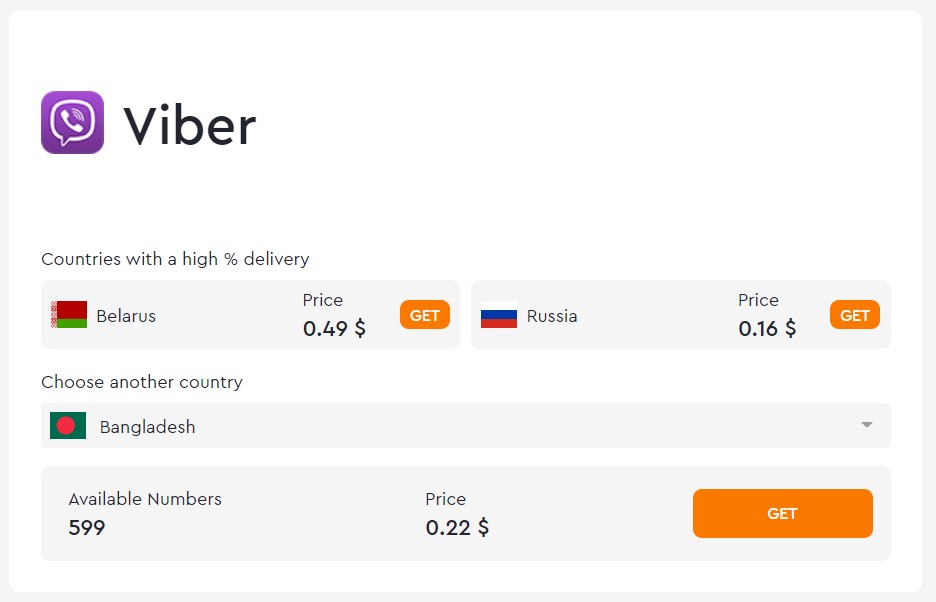 Today, using virtual SMS activation is the best alternative to registering online with a real phone number. Think, if the Viber code does not come, and you need to quickly access the messenger, here's what you get using a temporary number:
100% working account, the functionality of which does not differ from the profile created in a traditional way;
Saving on buying a new SIM card (it is much more profitable to buy an inexpensive one-time SMS reception, instead of a new tariff);
Saving time (buying and using a virtual number will take a maximum of 5 minutes, including registration in the service);
100% safe account that only you will have access to.
To make the above become a reality, you just have to trust a reliable SMS activation service. This is "Grizzly Sms". Our customers are guaranteed to receive SMS with verification code and save on registration of new accounts. If you Viber doesn't send activation code on your phone, use our SMS generator and get a number of additional benefits:
the best prices for receiving SMS with a 100% guarantee;
a wide range of services for registration (more than 200);
a wide choice of countries of telephone operators (there are contacts from almost all countries and all continents, except maybe Antarctica);
always a lot of free numbers for any purpose;
mutually beneficial wholesale cooperation (lowest prices when buying 100 or more numbers per day on average);
convenient payment methods for customers from all over the world, high speed of the number generator, as well as competent support chat.
You will forget about situations when Viber SMS activation code is not received! Read more about registration in the messenger without a phone number here.