KakaoTalk is a messenger used by over 150 million people worldwide. The service received the greatest popularity in the country of development – Korea. Almost everyone here has his own account. Installing the application is mandatory for all those who want to visit this country or communicate with its inhabitants. Quite often there is a request to make a multi profile KakaoTalk. To complete the task, you need to use a mobile phone. This is the standard verification method today.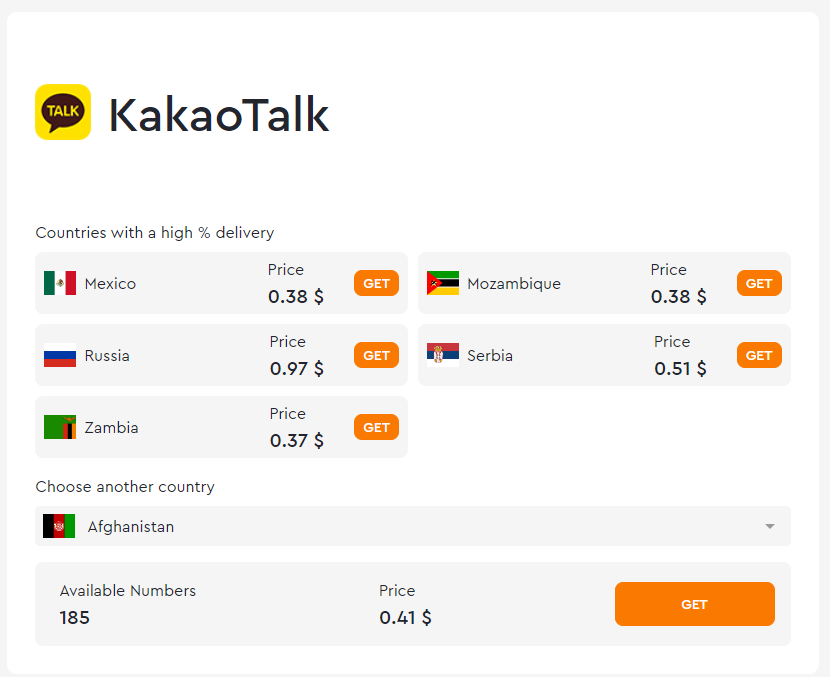 You don't have to use a real number. Service «Grizzly Sms» offers virtual phones. They are not linked to a SIM card. You can receive SMS directly via the Internet. This saves time and money. You can buy a temporary number for registration in KakaoTalk with a couple of clicks. Another important advantage is the minimum prices.
Why do I need to make a second KakaoTalk account
What is the point of registering an additional account? Here are a few main reasons:
Ensuring anonymity. A number of users want a profile that cannot be associated with them.
Separation for business and personal purposes. This is a very popular reason for making a second KakaoTalk account. You should never combine business and personal life.
Create a company's account. It is especially in demand in cases where business is conducted in Korea or a number of Asian countries.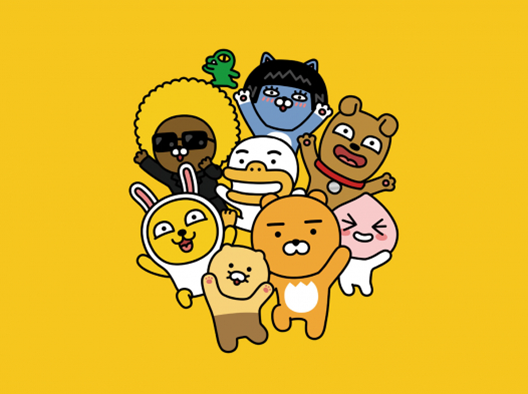 Regardless of the situation, the "Grizzly Sms" website offers favorable conditions for all users. You can count on privacy, a large number of virtual numbers and other benefits.
How to have KakaoTalk multi profile using "Grizzly Sms"
We will provide detailed instructions. The task is divided into two stages. First, buy a virtual number. It is used in the messenger to have KakaoTalk multiple profiles. Let's take a closer look at each of the stages.
Buying a virtual number for KakaoTalk
You need to visit the "Grizzly Sms" site.
Register a profile. Use an email. A special link will be sent to it. There is an easier way in one click. The data is imported from the user's social network. You can choose Vkontakte, Instagram and Facebook.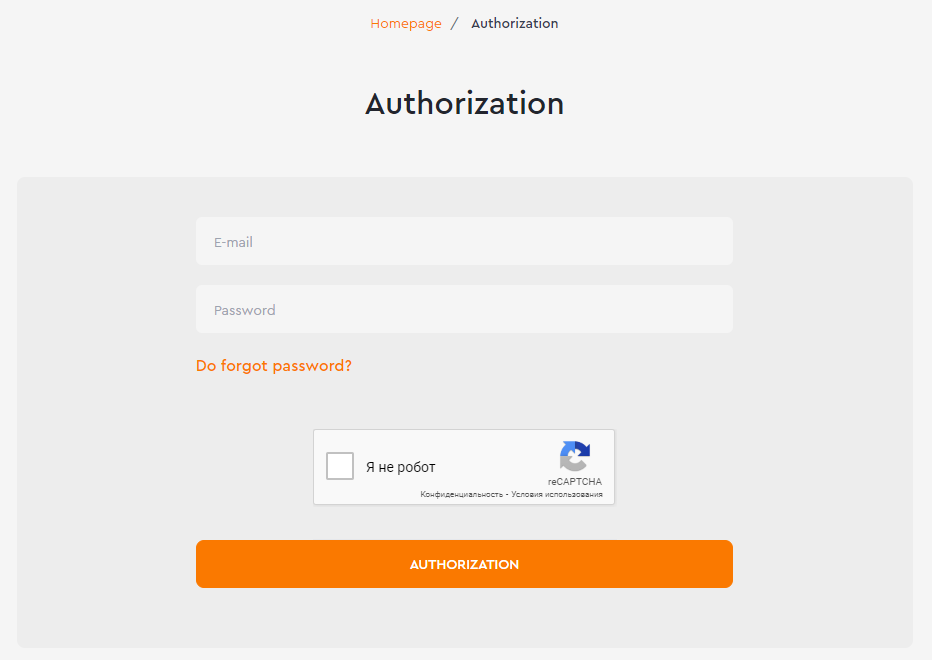 Click "Top up balance". The link is in the upper right part of the menu.

Top up your account. This can be done with Visa / MasterCard bank cards, Google Pay / Apple Pay systems and cryptocurrency of the Payeer wallet. After specifying the appropriate option, the field for entering the amount opens. Money will come to the account instantly or within a few minutes.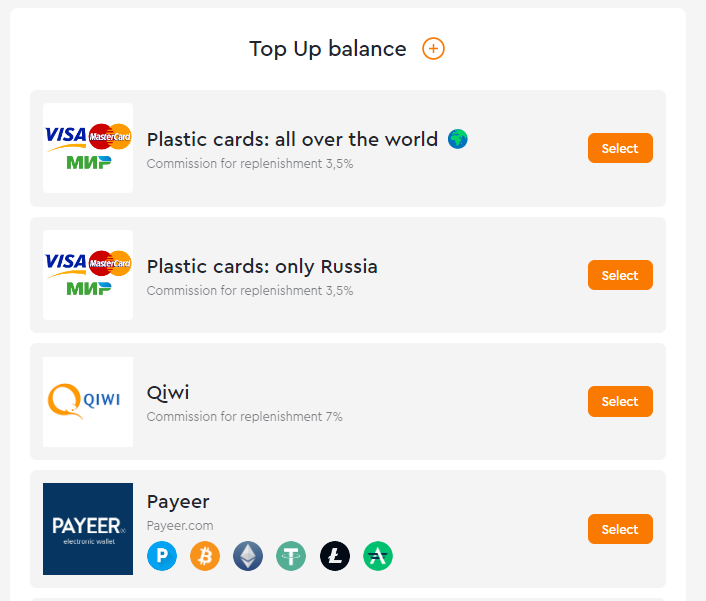 Now you can buy a virtual number to have two KakaoTalk accounts. In the first field, enter the country, in the second field indicate the service. You can select the appropriate option from the list. When a match is issued, the description contains information about the number of contacts available for purchase and their cost.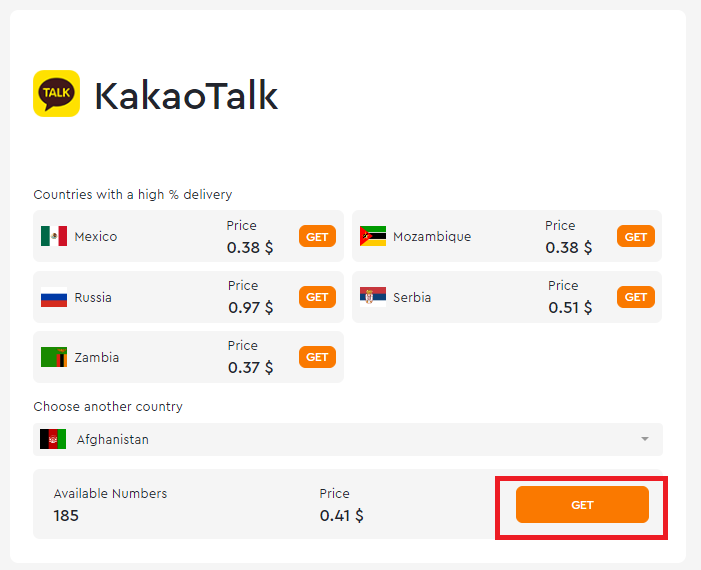 Do you need to buy a large quantity? We suggest contacting the manager for an individual discount.
How to create many KakaoTalk accounts with a virtual number
Let's register a messenger account.
On the home page, select the appropriate option.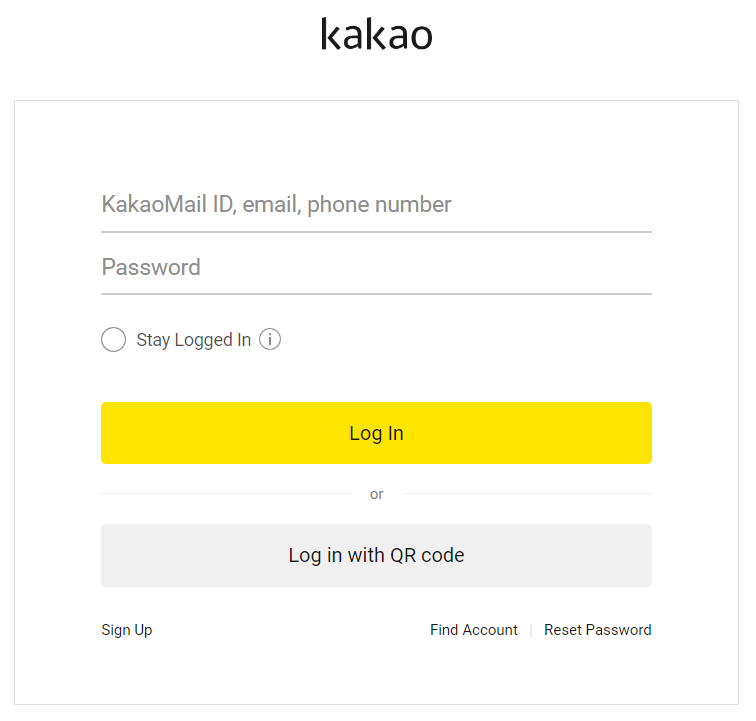 It is required to fill in the information. Put all the checkboxes so that the system allows you to continue registration.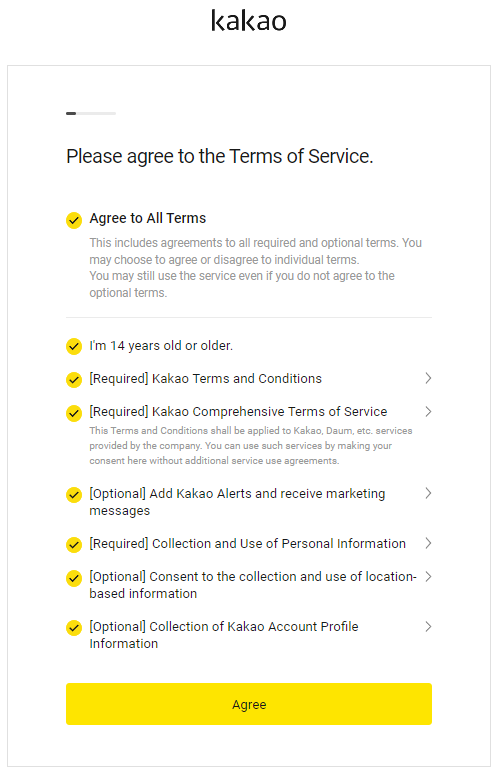 Go to the page where you need to specify a mobile phone. Enter the virtual number that was purchased earlier. Confirm by pressing "OK".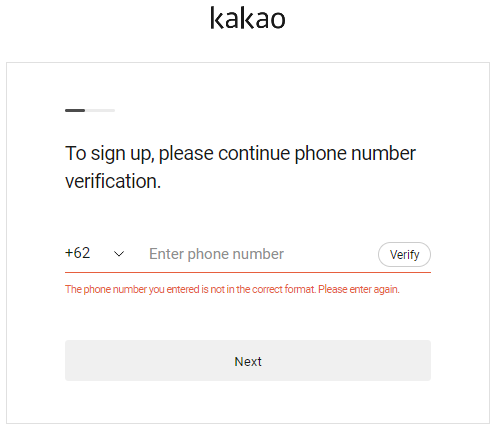 Return to "Grizzly Sms" site. There you will find a notification. In your personal account, open an SMS and copy the verification code. Enter it into KakaoTalk to complete the registration.
In a similar way, you can make many KakaoTalk accounts. It is enough to buy the required quantity of virtual numbers.