The Kakaotalk messenger is the service for exchanging instant messages. Also, there is an opportunity to call other users. To use it, you can either install the program on your computer or download the app to your mobile device (equipped with an Android/iOS operating system). This messenger enjoys the biggest popularity in South Korea, where it is installed by the majority of the population. In all countries, the number of users reaches about 140 million people. Are you interested in how to make Kakaotalk account without phone number? Let us study this issue.
Can you make Kakao without phone number?
To start with, you will need to install the program for your PC or the mobile app. In the first case, you can get the software from the official website. And the app is available on Play Market and Apple Store. The interface will not differ much, regardless of the operating system used.
Speaking about whether it is possible to use Kakaotalk without phone number, many potential users get confused by the welcome page.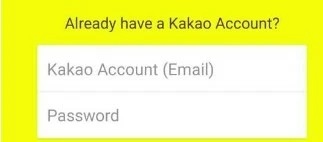 Image 1 How to get a Kakao account without phone number
Here, the system offers to use an email address to get into the messenger. It can be specified at the latest stage of the registration, but it is an optional point. When you have a task to sign up, it is impossible to create a Kakaotalk login without phone number.
Aren't you ready to disclose your mobile number so far? In such a case, there is an alternative variant.
How to verify Kakaotalk without phone number with the help of the service Grizzly Sms
Do not hasten to enter your own personal contact information or to buy an extra SIM card. There is an easier, cheaper, and more convenient solution. The service Grizzly Sms offers to buy virtual numbers for Kakao for 17 cents only. They are used to receive messages with activation codes. A user can choose a variant from any country and create an account on diversified platforms. It is the only possible way to get a Kakao account without phone number (linked to a SIM card).
Let us offer detailed guidelines on how to make a profile on this messenger.
To receive a virtual number, you will need to register on the website Grizzly Sms. To make a profile on our source, you need only to specify your electronic address.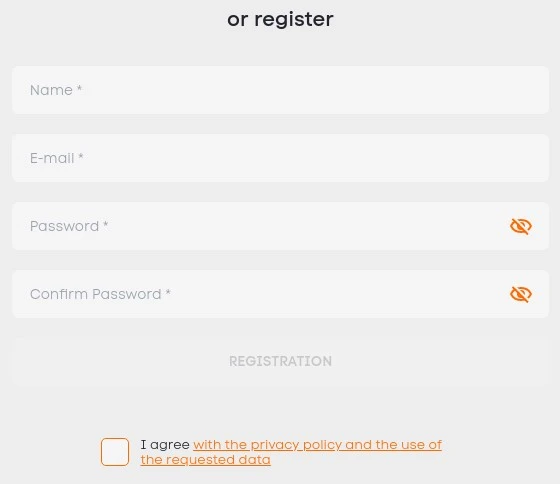 Image 2 Sign up to Kakaotalk without phone number
2. Let us move to a deposit. Click on the corresponding button, then, select the payment method and the sum.

Image 3 How to make Kakaotalk account without phone number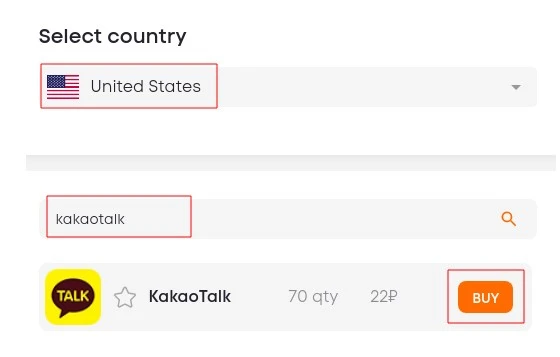 Image 4 Buy a virtual number for registration on Kakaotalk
4. The purchase is finished. Now, you can sign up to Kakaotalk without phone number. To continue, click on the button with the corresponding name.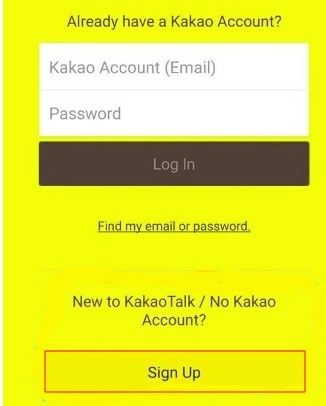 Image 5 Register on Kakao without phone number
5. On the next page, all the ticks are activated by default. But we recommend you remove those, which are marked as optional in brackets. That allows a user to avoid receiving additional notifications.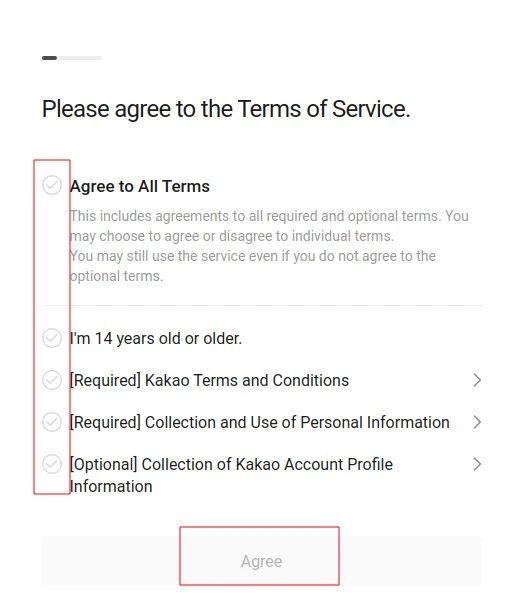 Image 6 Registration of a Kakaotalk login without phone number
6. Type the virtual number, which you have bought in Point 3. Press "OK".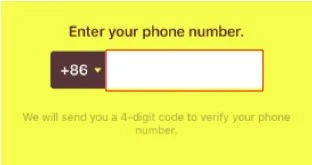 Image 7 How to verify Kakaotalk without phone number
7. Go to Grizzly Sms. Find the notification in the personal cabinet of your account. Open it and copy the activation code. As a rule, a message arrives instantly, but, in some cases, it can get delayed for a few minutes. Return to the sign-up form on Kakao. There, you will see a line where you should paste the code.

Image 8 Use Kakaotalk without phone number
After you pass all the stages described, you will need only to provide additional data. This includes a name, an electronic address, a photo, and so on. So, we can consider that your sign-up on Kakao without phone number is completed.
Why you should use Grizzly Sms
Our platform, which specializes in selling virtual numbers, strives to be the most comfortable for clients. Using our service for SMS verification on Kakao ensures high reliability. Such a profile will not get banned for no reason and will not seem suspicious to the administration of the messenger.
Virtual numbers from Grizzly Sms:
are sold at a cheap cost;
are available in any amount;
can be linked to more than 260 countries of the world.
If any questions arise, you are welcome to contact the support team at any time of the day or night.