Mail.ru is one of the most popular email services in Russia and a range of other countries. It can boast dozens of millions of active users. It adopted the development principles introduced by Google long ago. The company created an entire ecosystem, which comprises a cloud service, newsfeed, games store, social network, and many other components. At the same time, one can use a mail account for one-click registration. Do you want to make second mail ru account ID? The task assigned has specific peculiarities. So, let us find out how to cope with it in more detail.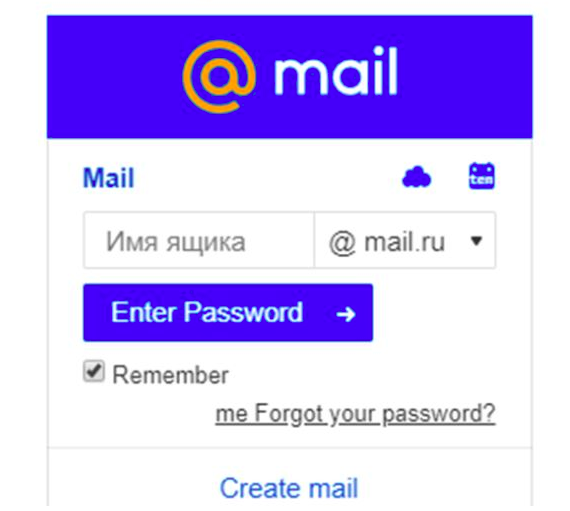 When creating such an inbox, you need to enter your mobile number. Nowadays, it is a standard demand, which allows preventing spam distribution and minimizing the number of fake profiles. Yet, not every user has a free contact number at his disposal. In such situations, turn your attention to the Grizzly Sms website. Here, you can buy a virtual number for registration on Mail.ru. Its price starts from 4 cents, but it depends on the preferred country.
Can you get a second mail ru account English without a phone number?
Do you obligatory have to disclose your phone number to pass the registration? The administration offers an alternative – using data from the Vkontakte social network.
In such a case, you do not need to fill in any information. It is enough to click on the "VK ID" button to perform the import of your data. However, the requirement to provide a mobile number stays relevant. The system will use the number, which is linked to your profile on the social network. Thus, you cannot bypass this procedure.
The second popular question is: "How to create a second mail ru address and password with the help of the number, which is already used?". Like in the previous case, the answer is: "There is no way". There is a rule – one number for one profile. It is another method to protect users from spam and reduce the number of fake addresses.
Two mail ru accounts authentication with the help of Grizzly Sms – step-by-step guidelines
The task described can be roughly divided into two stages. First, you are supposed to purchase a virtual number. Then, you can perform registration on the electronic mail service.
We must discuss this process step by step.
Get an account on the Grizzly Sms website. You can either use a standard method or perform a registration with a single click. In the latest case, your data will be imported from your social network profile (VK, Facebook, or Instagram).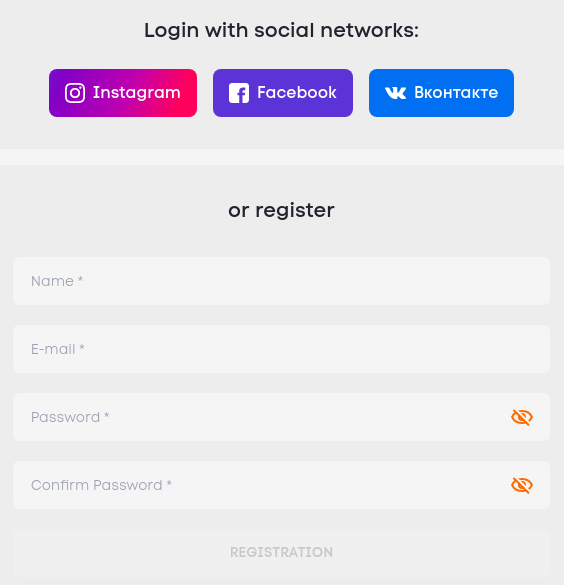 Go to the form for making deposits. You will see the button needed in the top right corner of your screen.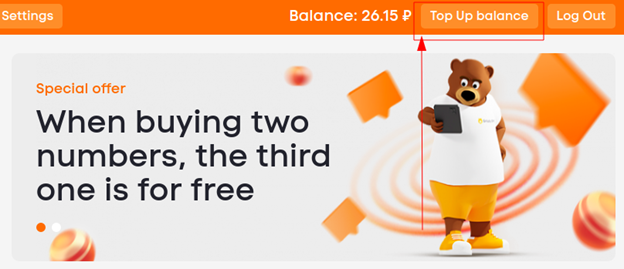 On the next page, you should specify the payment method. The system offers to pick up from Google Pay, Apple Pay, Visa/MasterCard plastic cards, and the Payeer wallet. Press the suitable option, then, you will see the field for entering the sum. It must be specified in rubles. Depositing funds to your balance will take a few minutes.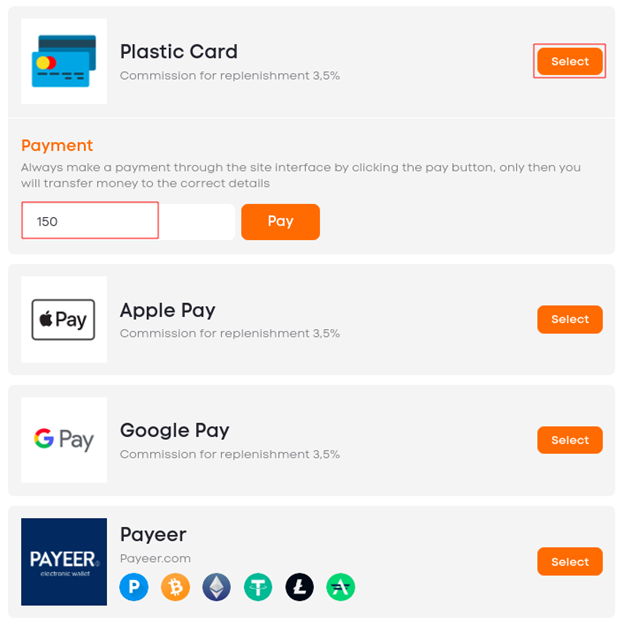 Purchase a virtual number. Specify the country, afterward – the service. In the description, you will see the information about the quantity of numbers and the cost.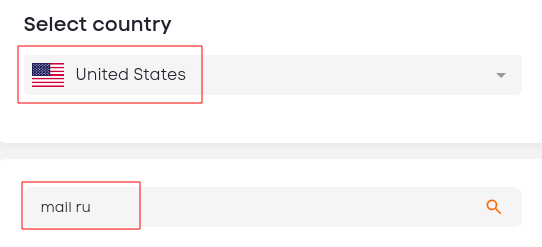 Now, we can move on to discuss how to create second mail ru account Canada, the USA, or another country. Fill in the lines offered. We are interested in the latest point – "Mobile phone". Insert the virtual number, which was bought earlier. Press the "Sign Up" button.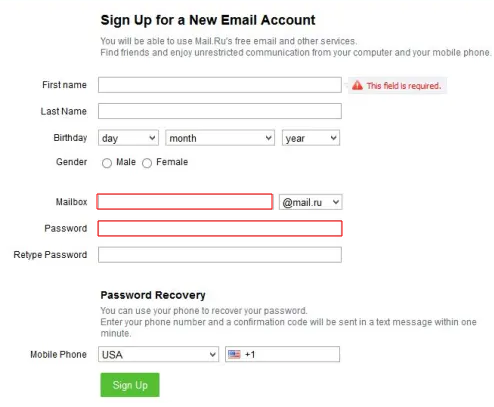 You need to enter a code from an SMS message, which will arrive at a virtual number. You can receive it in your personal cabinet on Grizzly Sms. Copy this confirmation code and finish the registration.
So, we've explained to you how to make second mail ru account login. In such a way, you can obtain any number of profiles.
Why do we recommend you to turn to Grizzly Sms
There is a large variety of reasons why you should buy disposable numbers on our service:
affordable prices;
all the numbers go through a control check;
a simple buying procedure;
an easy-to-understand interface;
an immense selection of numbers;
over 260 countries;
qualified user support.
With us, creating two mail ru accounts at the same time is extremely quick and easy.