Remember the old days when all you needed to log into your favorite social network was a username and password? We don't remember either. Today, almost every platform requires user identity verification through a mobile phone. In such a situation, a responsible user may need to get a free virtual phone number for VK. Here's why:
It allows you to access the social network.
This method of authentication allows you to remain anonymous and not worry about information or even physical security.
It is cheaper than buying a new SIM card or using SMS activation services.
Virtual SMS activation saves not only money but also users' time spent on registering accounts on online services.
But where and how can you use this service and expect a known result (i.e. receiving an SMS with a verification code)? Today, you will learn how to choose a quality and free phone number for VK.
How to get a free virtual phone number for VK?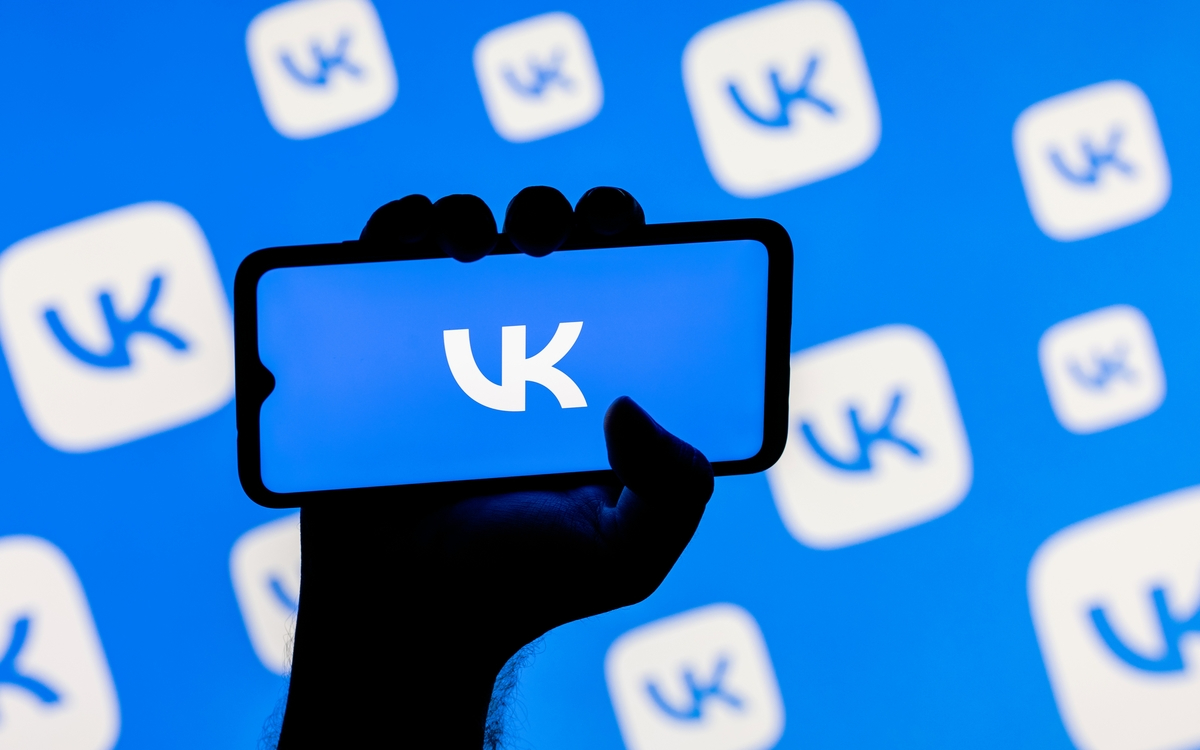 So, to find free VK numbers with codes, you can visit the website of the best SMS activation service in the Russian Internet - "Grizzly Sms". These numbers are publicly available and do not require creating an account on our platform. However, they provide an excellent opportunity to authenticate on any platform you need (excluding financial services).
But in order to create a VK page using a phone number for free, you need to be able to receive an SMS with a verification code. Moreover, you can only do this on a number that has not been used for this purpose before. Since the selection of free temporary numbers for VK is limited (due to unlimited demand), we recommend that you act promptly and get anonymous access to the social network right now.
How does a free phone number for VK registration work?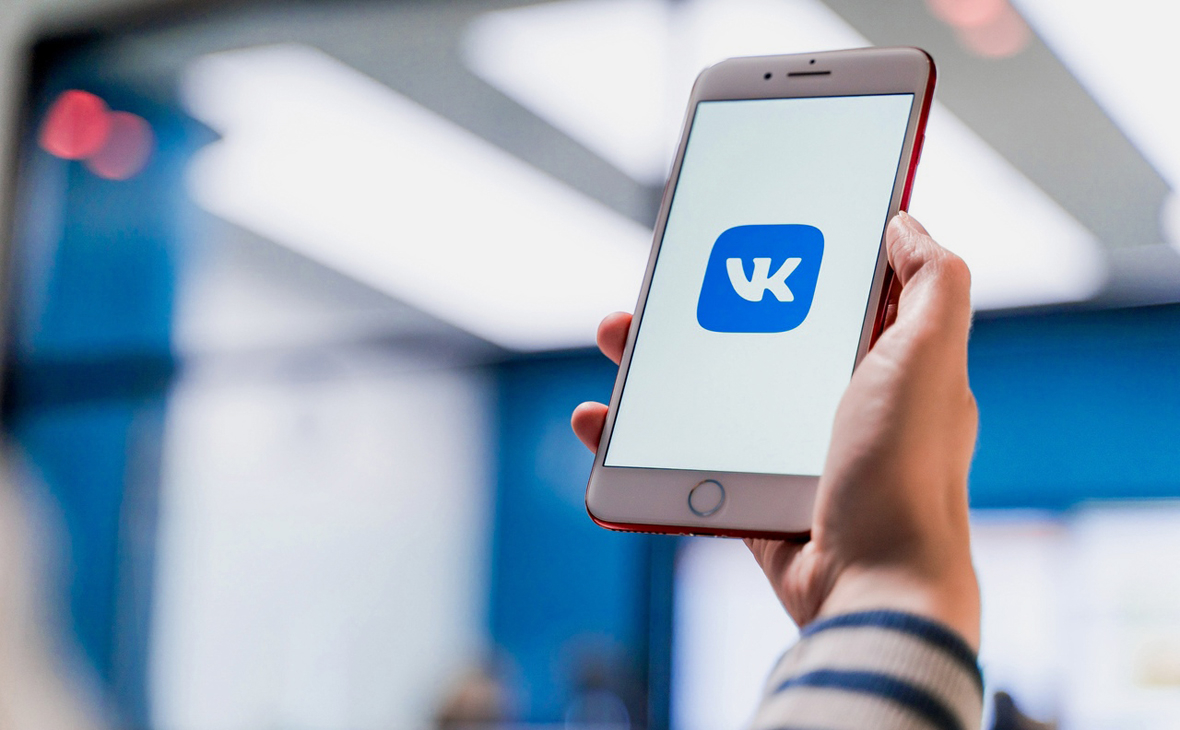 The service works just like any other SMS generator. To get a virtual number for VK for free without registration and SMS reception, follow a few simple steps:
Select the country of the mobile operator from the list on the left side of the page (this will allow you to get a temporary phone number for VK for free);
Choose an available virtual number and copy it;
Install and launch the Vkontakte application on your mobile device or go to the social network's website;
Register a new account using the copied number. Sometimes the system offers to accept an incoming call, don't worry: wait for a while and an option to request a verification code via SMS will appear;
Return to the page of free numbers and find the authorization code for Vkontakte in the list of messages received on the selected virtual number for VK registration for free;
If the number has already been used for registration by another user, try any other available number or country. You can also wait for new free numbers to appear and use them.
Having trouble using free numbers for VK verification?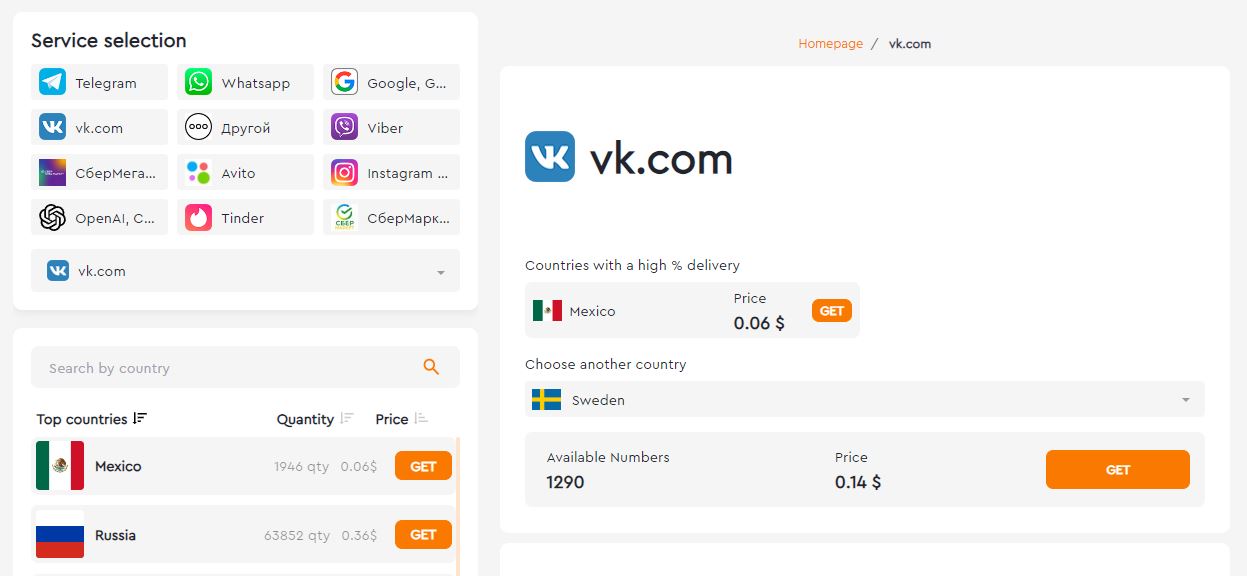 Remember that the demand for obtaining a free virtual number for VK in Russia is high, and the availability of such numbers may be limited due to high demand. In this case, you can consider using inexpensive individual virtual numbers with guaranteed SMS delivery. The "Grizzly Sms" website offers various options for numbers from different countries around the world for multiple services, including the social network Vkontakte, at an affordable cost (starting from 0.3 cents).
To do this, you just need to:
Register on the website;
Choose a suitable number;
Top up your account;
Make a purchase.
This way, you will have guaranteed access to the popular platform, and you can remain anonymous with minimal expenses even without using free VK numbers for SMS.