Last year, users from Russia faced problems while logging into the social network. Today, Twitter says "unsupported phone number" when trying to log in to the service. How to deal with it, let's try to figure it out in this article.
If you are tired of system errors of your favorite social networks and messengers, try the "Grizzly Sms" SMS activator. There are reliable virtual numbers for authorization on all popular sites from Vkontakte and Telegram to food delivery services from exotic countries. Inexpensive, anonymous and guaranteed to receive SMS. Here is a number that will once and for all save you from the problem of Twitter unsupported number.
Unsupported phone number in Twitter: reasons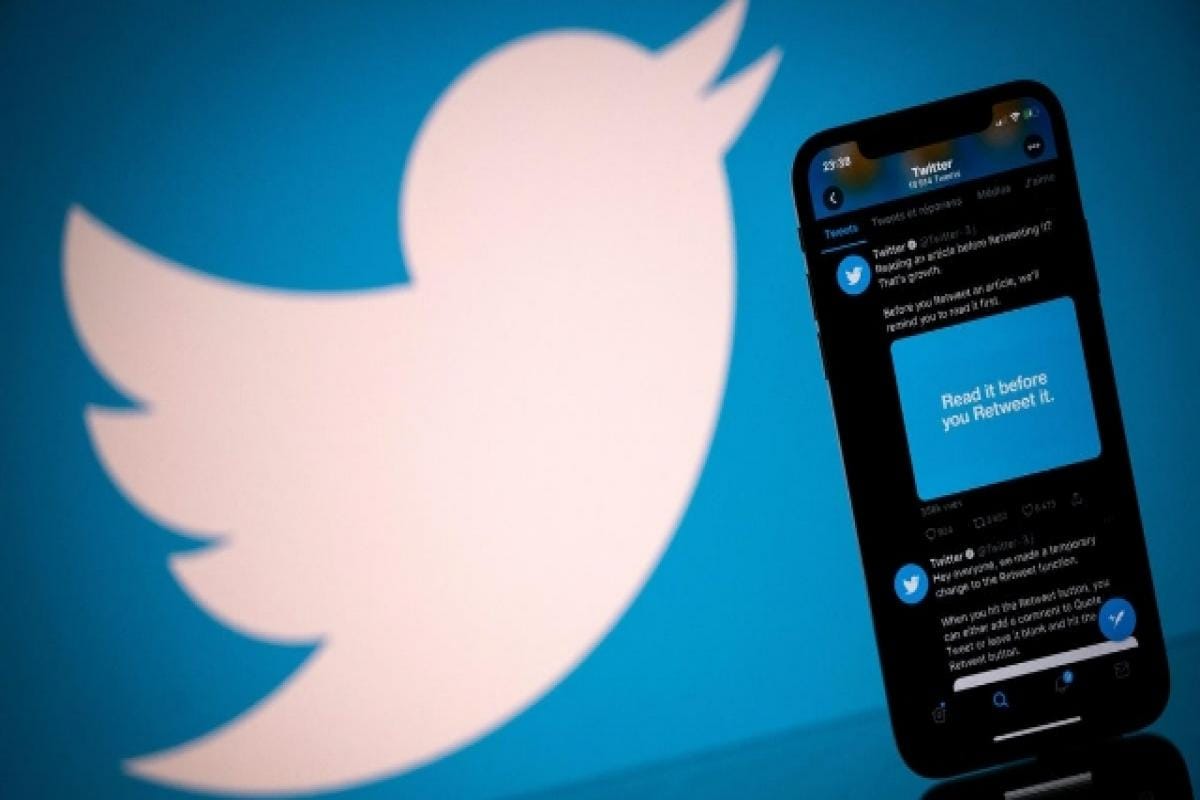 Let's start in order. All are interested in the question why Twitter says "unsupported phone number" and does not send a message with a verification code. We did not find an official clarification, but we can share a hypothesis. In some regions, when the service requests a phone number to enter against the background of technical restrictions from Roskomnadzor, which blocked the social network on the territory of the Russian Federation, the following situation arises: the system determines the number starting with 7 as Kazakh. Since your Russian number is not in Kazakhstan, the system gives an error.
Unsupported phone number in Twitter: solutions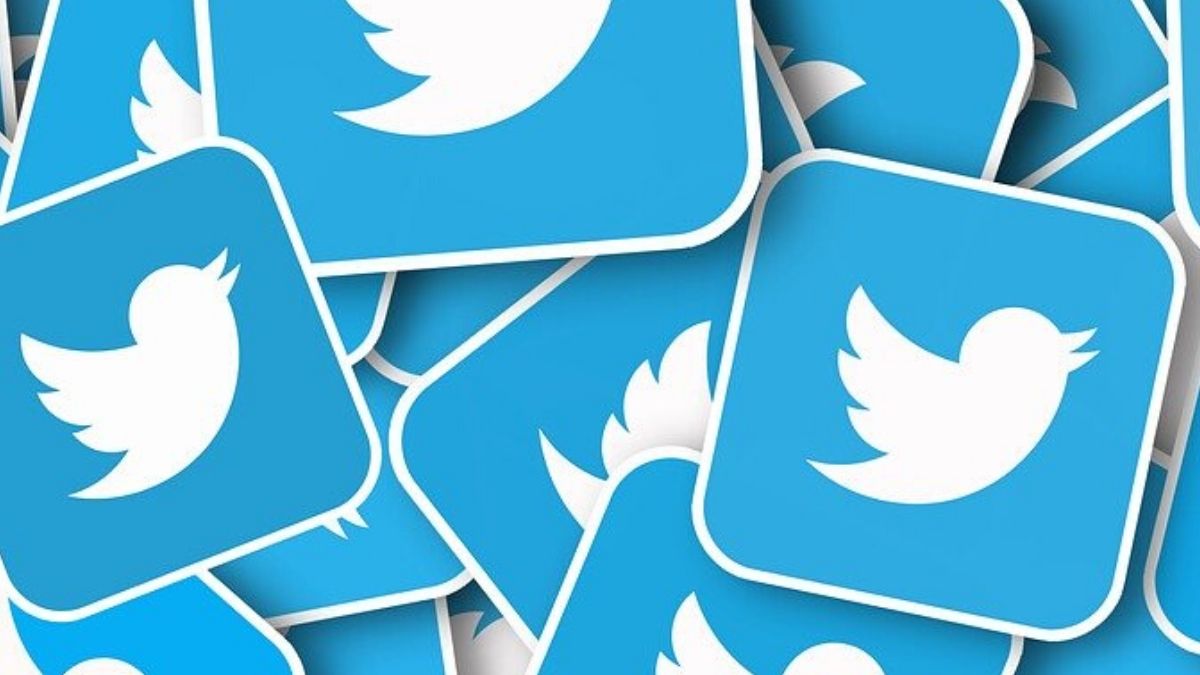 Now we answer a question that is more exciting for users. An error on Twitter "unsupported phone number", what means? Try the following:
use VPN to log in. However, you must specify the country code 7 when you enter the phone number. If it doesn't work the first time, try changing the country of the VPN server or VPN service provider. For example, this solution worked exactly when using the SurfShark service and the location in the Baltic countries. After you receive an SMS with a verification code and confirm authorization, use your login and password for each subsequent login;
if there is an unsupported RF phone number in Twitter even with VPN, try to enter in another way, for example, using your email or Google account, if these methods were linked to your account along with the phone number.
Unsupported phone number in Twitter 2023: solving problems with a virtual number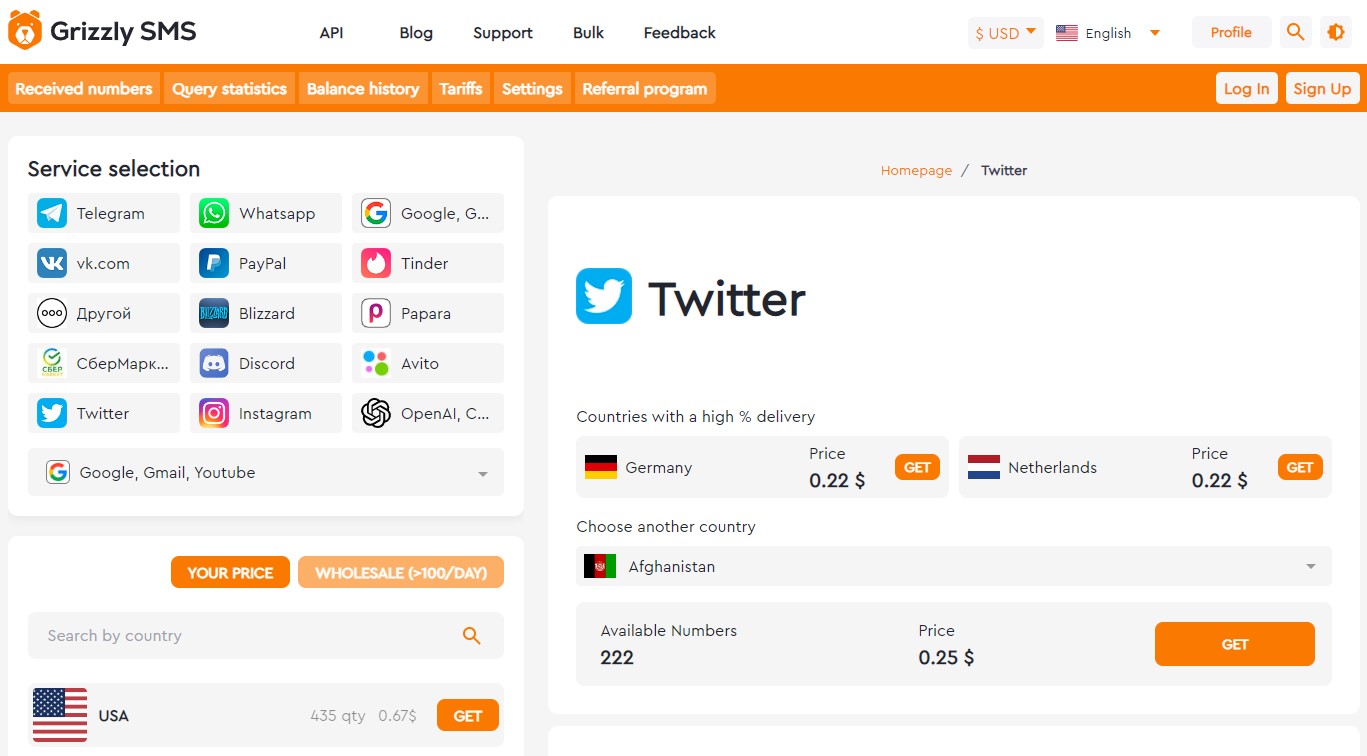 Information for those whom the above methods didn't help. If Twitter still says "unsupported phone number", what means, how to get into the account? We recommend using a virtual phone number for several reasons:
today it is not safe to create accounts using a real mobile number, due to the poor protection of your confidential information by Internet services;
you can use the one-time number of any country without regional blocking. Social networks and messengers will be available from anywhere in the world;
it's easier and faster than buying a new starter pack and even cheaper!
Only a reliable SMS activation service has such characteristics. This is for example "Grizzly SMS". You will forget about the question why Twitter says unsupported phone number. We guarantee that you will receive a verification message, and in addition:
the lowest prices for account verification in any relevant Internet service;
there are always many numbers available to avoid Twitter unsupported phone number and verify on many other sites in a couple of clicks;
wholesale customers are provided with discounts and individual offers;
we provide a variety of payment methods for maximum customers' comfort;
a competent support chat solves any problems.
Here, read in detail about how to register on Twitter without a phone number.