The PayPal payment system allows you to make purchases all over the world. This is a convenient way to accept payments, as well as make financial transfers. Since March 2023, the company has stopped providing services in Russia. These are not all the problems to be faced. Wallets of Russians no longer assume the possibility of receiving or sending funds.
Do you need to create an account? In this case, you can buy a PayPal wallet. This method has certain difficulties. An alternative option is to register a new wallet. To do this, you will not only have to use a VPN (which is not a problem), but also a foreign number for verification. We offer to use the service "Grizzly Sms". Here you can buy a virtual number to register with PayPal. This can be done with just a couple of clicks.
How to buy a PayPal account using "Grizzly Sms"
The task is solved in several stages. First of all, you need to register an account in the "Grizzly Sms" service in order to purchase a virtual number. This phone is used to create a PayPal account. We will provide detailed instructions.
Register on the website. It is required to specify an email address and enter the password twice. A simpler and faster way involves importing data from a social network. Instagram Facebook and Vkontakte are available to choose from. In such a case, the profile is created by one click on the corresponding button.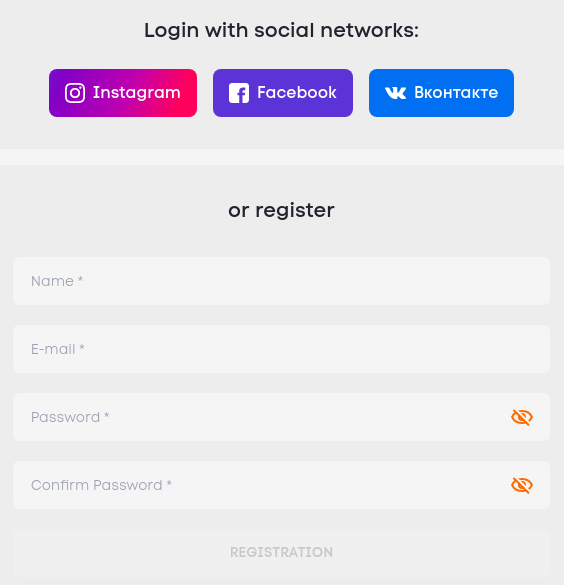 Click "Top up the balance" in your personal account. The button is located in the upper right part of the menu.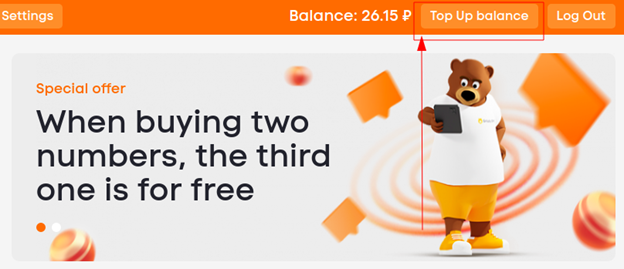 There are several payment methods available. Google Pay and Apple Pay, Visa, MasterCard, as well as cryptocurrency (Payeer wallet) are supported. Choose the appropriate option. An additional field opens where you need to enter the transfer amount.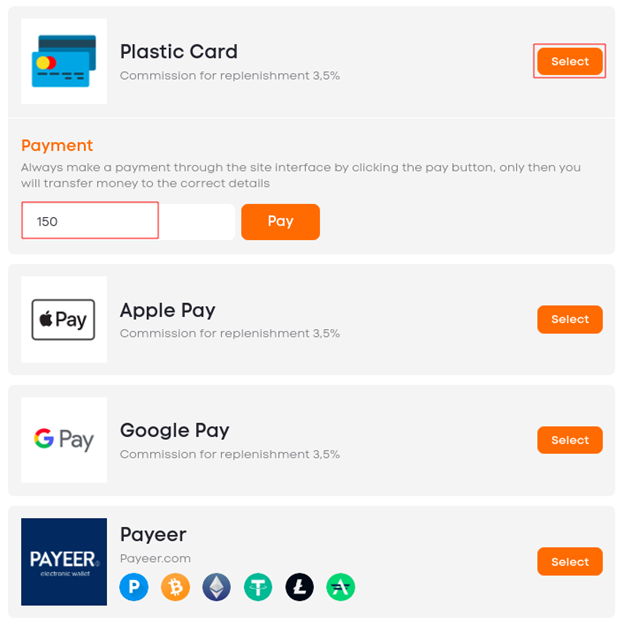 We proceed to purchase a virtual number. It is required to specify the country and service. You don't have to look for them in the drop-down list. You can enter the name you are interested in, and the system will give you a match. The accompanying information contains the number of available numbers and their cost.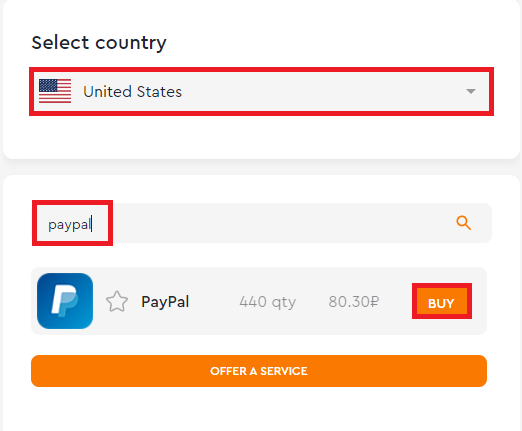 It is enough to create an account once in order to use it constantly afterwards.
Registration of a PayPal account for the purchased number
Now let's move on to creating a wallet. It's easier than buying an American PayPal account.
We go through the standard procedure of creating a profile. Select the "Personal account" option.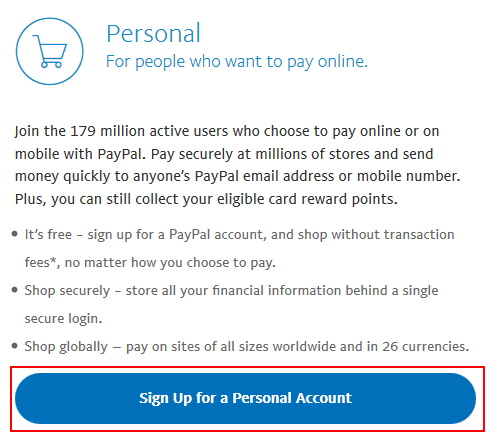 Next there will be several windows where you need to fill in the information. The most important thing is where to verify the phone. Enter the virtual number that was purchased earlier.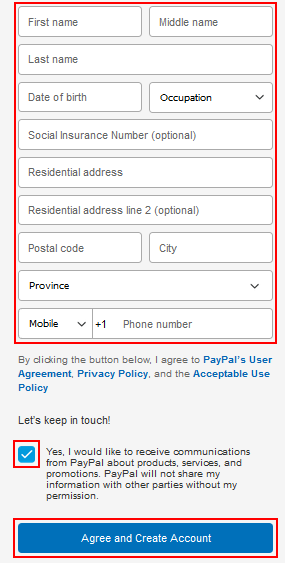 The system will notify you about sending an SMS. You can get it on the "Grizzly Sms" website, where a corresponding notification should appear. Copy the confirmation code and enter it on the PayPal website.
It will not be difficult to create any number of accounts.
Why is it better to register a wallet yourself rather than buy a PayPal account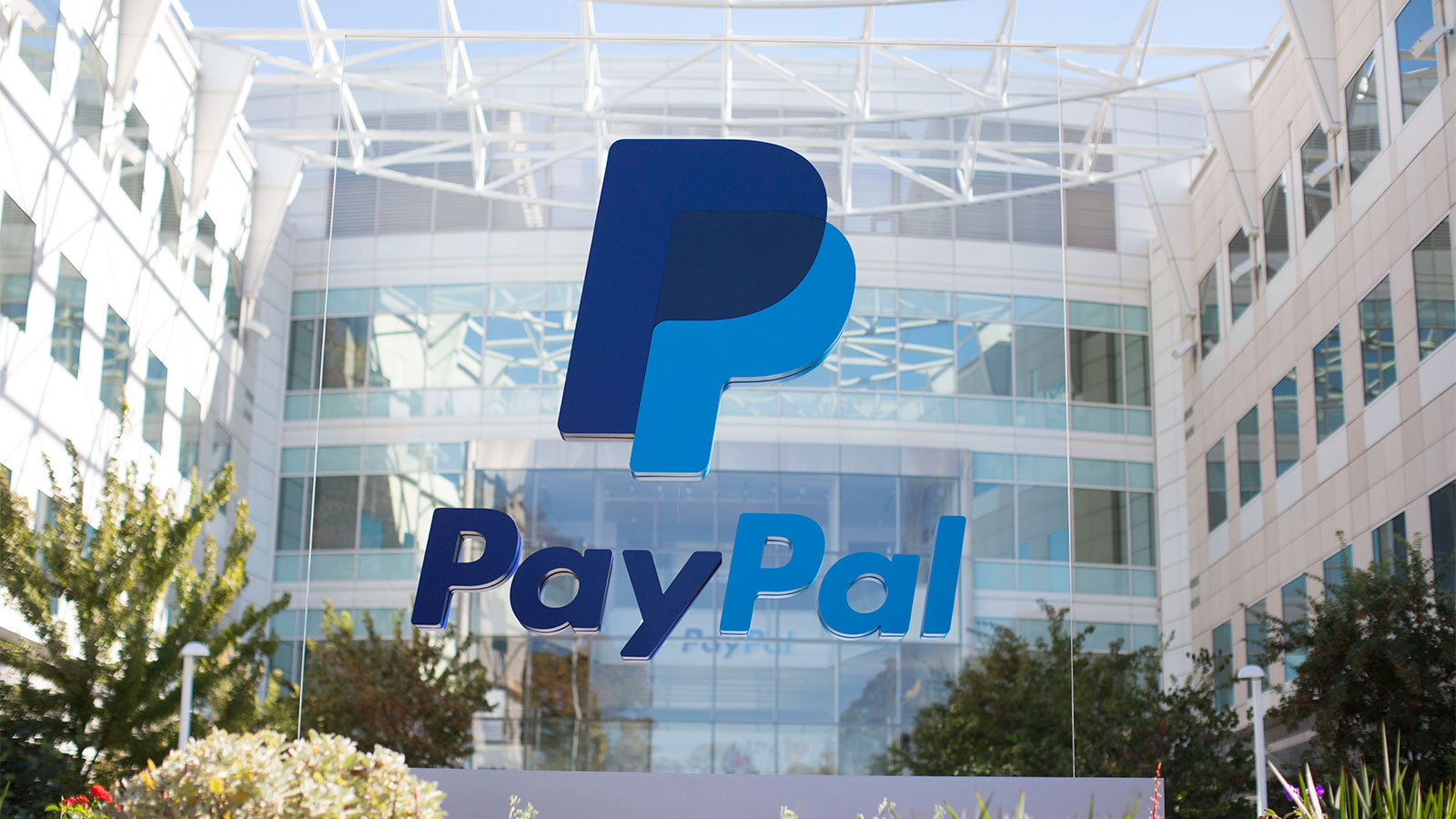 The question of where to buy a PayPal account is quite popular. There are a large number of specialized online stores. There are several strong arguments in favor of such a decision. Let's look at them in more detail:
Safety. There is no guarantee that the seller will not try to return the wallets after a while. You will have to spend time providing protection from such an option.
Deception. There are situations when a seller sells one batch of wallets to several people at once.
Bans. The stores offer to buy automatic PayPal registration. Such accounts are monitored by the resource administration and blocked. This is a dangerous option for the buyer.
Price. If we take into account what was said earlier, then buying a foreign PayPal no longer looks like an attractive solution. Its cost increases significantly, which is an important factor.
At the same time, self-registration to a virtual number avoids the described problems.